Kylie Jenner Has The Perfect Response To Critics Of Her Shower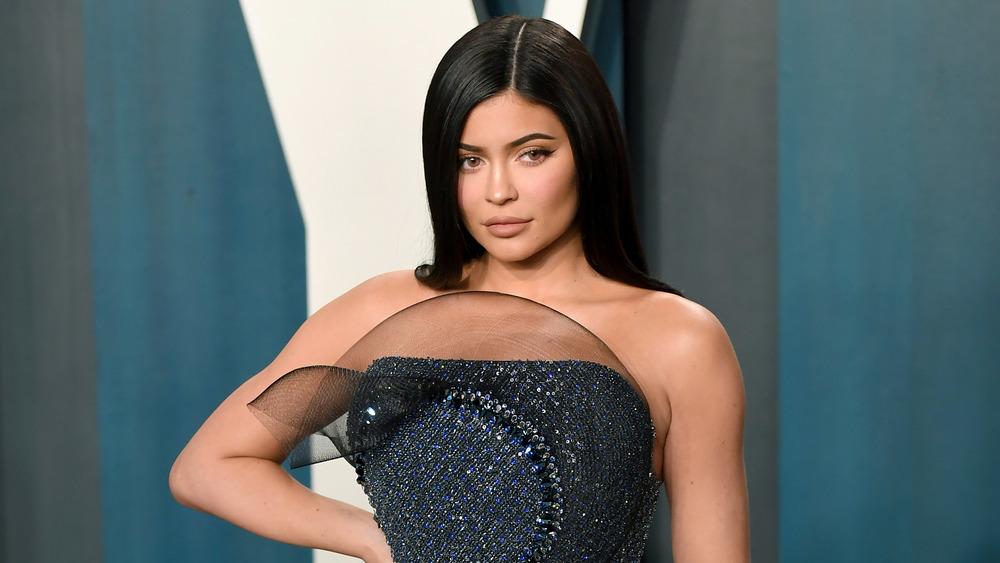 Karwai Tang/Getty Images
It's hard to believe that Kylie Jenner is having to defend her shower on the internet, but that is where we find ourselves today, folks. The maybe billionaire took to Instagram after critics blasted her for having a tiny shower with bad water pressure (via Hollywood Life). But it turns out, as Jenner points out in a series of short video clips, the shower fans were questioning was actually located at her headquarters, not at her home.
Not that the makeup maven has a problem with the small shower, as she noted in the video. It was apparently an issue for observers, however, with Jenner noting she was seeing stuff about her shower all over the internet. "Everyone seems to find the water pressure very concerning," the 23-year-old says in one video.
The hubbub started when Jenner shared footage from a pink shower fans assumed was in her multi-million dollar home (via Elle). Twitter had a field day picking the shower apart. But now the reality TV star is setting the record straight. Yes, about her shower.
Kylie Jenner's real shower creates even more controversy
As Jenner demonstrates in the video series, her "everyday shower" is about as high-tech as it gets, with remote temperature controls, and, thankfully, water pressure that would be sure to satisfy, well, one of the wealthiest families in the country. "Thank you everyone for your concern," Jenner says as she also assures her followers she is not trying to waste water — because obviously this would be the next scandal to take over the internet.
Of course, not everyone was satisfied with Jenner's shower exposé, as many felt her response videos were fairly tone deaf. "So Kylie Jenner saw us dragging her shower water pressure and came back to remind us that we're peasants. Like she couldn't let us have that one moment!!!" one commenter joked. Another similarly tweeted, "People made fun of Kylie Jenner's shower and THAT made her SO insecure that she had to take the time out of her rich ass carefree life to PROVE to social media that her water pressure is good."
In the end all this "scandal" seems to prove is that when you live your life in the public eye, you can't please everyone!