What You Don't Know About Nicolas Cage's Impressive Family Tree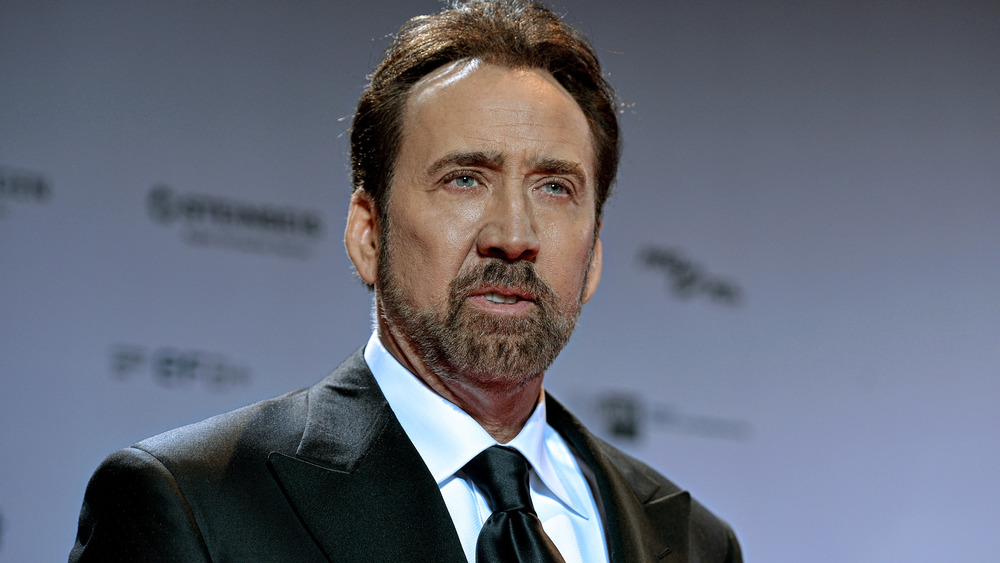 Sascha Steinbach/Getty Images
Hollywood may seem like big glitz and glamour, but, in reality, it's a pretty small town. You'd be surprised at who knows each other, who hangs out together, and even who is related to whom. That's right, sometimes fame and fortune is a family affair. And for one particular family full of impressive actors, it's a successful one to boot.
Nicolas Cage is one of the biggest names in acting. There's no understating the number of incredible movies he's starred in throughout his career, from when we first laid eyes on him in Fast Times At Ridgemont High, to thrillers like Gone In 60 Seconds and Face/Off, to rom-coms like Moonstruck and It Could Happen to You, to his new, still untitled Joe Exotic project (via IMDb).
Cage isn't the only one in his family tree bitten by the acting bug, however. In fact, the 57-year-old actor has a number of famous cousins who are also some of the biggest names in the business. 
Nicolas Cage's real last name is not Cage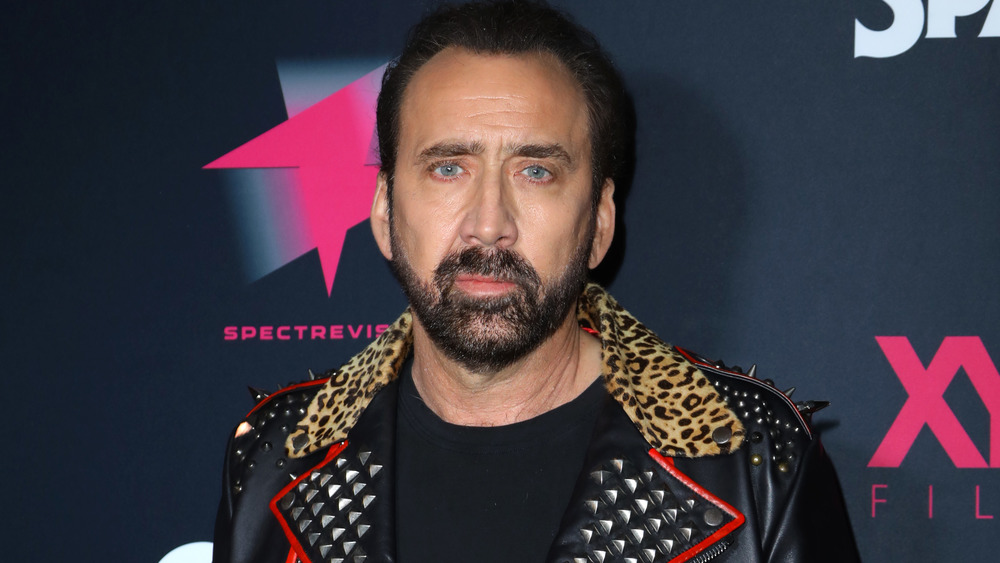 Jc Olivera/Getty Images
If you're struggling to think of another famous Cage in Hollywood, that's because there isn't. Nicolas' real last name isn't Cage, but Coppola (via Biography). The Coppola family goes way back in Hollywood. The family patriarch, Carmine Coppola, was an Oscar-winning composer who scored a number of movies including The Godfather, The Godfather II, and Apocalypse Now (via NY Times), all directed by his son Francis Ford Coppola. Carmine's other children are actress Talia Shire (born Talia Rose Coppola), who starred in Rocky and The Godfather II, and August Coppola. August was Nicolas' dad, a literature professor and the only one of Carmine's three children not to pursue a career in film (per Entertainment Weekly). 
Growing up outside of Hollywood made Cage want in, as he shared with New York magazine. "I felt like, 'Why do they have all this stuff when my brothers and I don't? I'm going to get even somehow.'"
While Cage changed his last name to distance himself from his famous family, it's all love between him and his famous cousins still working in the business. 
Sofia Coppola and Jason Schwartzman are his first cousins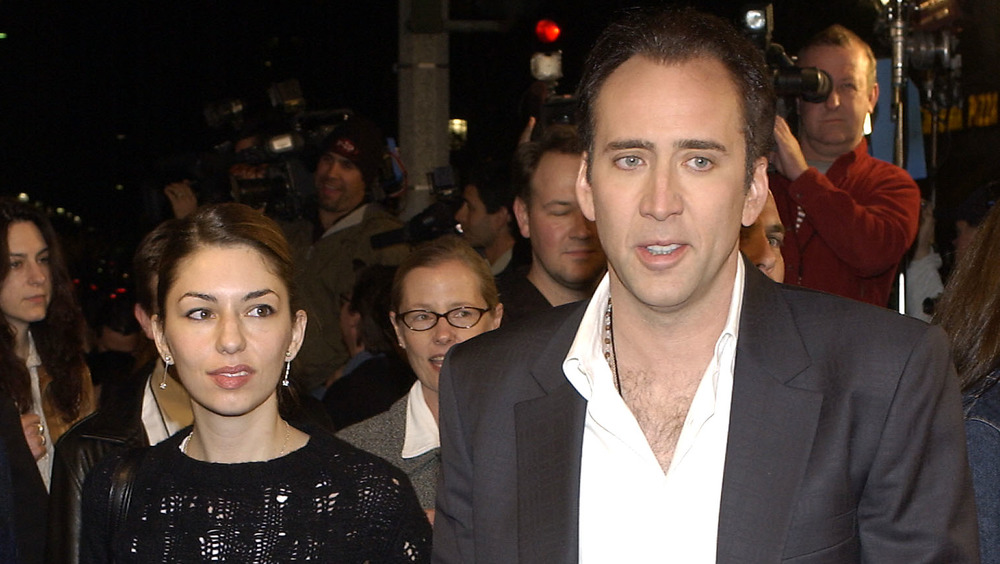 Vince Bucci/Getty Images
Now that we've established where Nic stands in his famous family tree, let's check out his other notable relatives. The actor counts director Sofia Coppola as a first cousin. Sofia is the daughter of Francis Ford Coppola, who was Cage's dad's brother. Like Cage, Sofia also dabbled in acting with her role as Mary Corleone in her father's film, The Godfather Part III. However, she ultimately found that the behind-the-scenes life was much more suited to her. Sofia's directing credits include The Virgin Suicides, Lost in Translation, and Marie Antoinette (via IMDb).
Nicolas and Sofia are also first cousins of actor Jason Schwartzman, whose credits include Rushmore, The Darjeeling Limited, Moonrise Kingdom, and TV's Fargo (via IMDb). Jason's mother is Talia Shire, the sister of August and Francis. In an interview on NPR's Fresh Air With Terry Gross, Schwartzman recalled watching Cage in Vampire's Kiss with his uncle Francis. "That was a big thing for me. I loved his performance," Schwartzman recalled. "Once we got the film on VHS, I would watch it over and over again ... I would rewind certain scenes and I would play them, pause them, and then try to mimic him ... I was like, 'Wow, who is this person that I'm supposedly related to?' He was very scary."
There's no doubt that the Coppola family is a Hollywood dynasty, with more family members sure to make their mark in the years to come.