Inside Nicolas Cage's Relationship With His Wife Of Four Days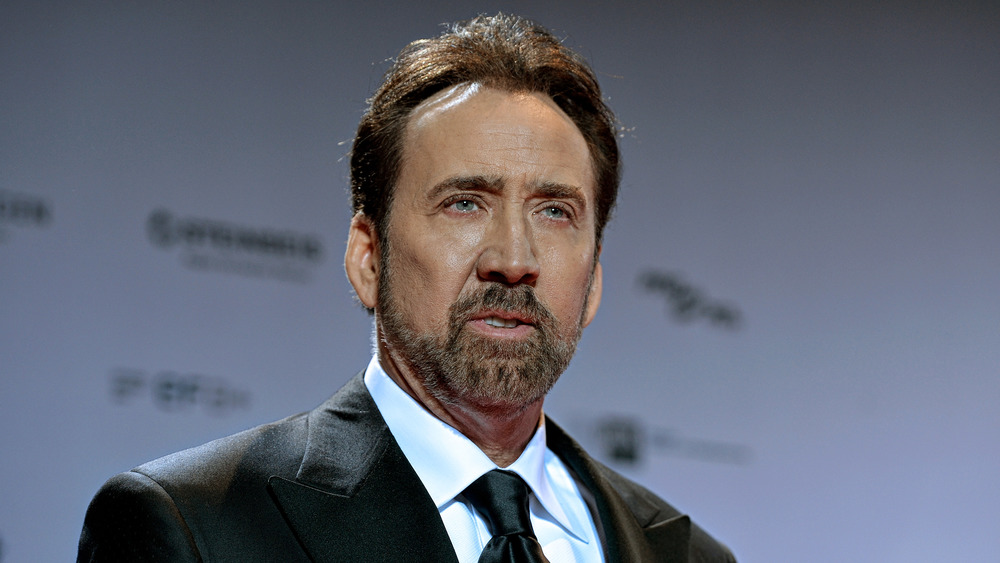 Sascha Steinbach/Getty Images
Nicolas Cage is a unique performer, whose onscreen antics are bested only by his real-life actions. As CNBC notes, the practitioner of "Cage rage" blew through an eye-watering $150 million on, among other things, a T-rex skull, an octopus, and two castles. Cage is nothing if not dedicated to his brand, telling fellow professional trouble-maker and BFF Marilyn Manson during a chat for Interview he collects various trinkets as "a way to get things to crack, to open my imagination." 
In fact, when the Oscar-winning star reportedly got married and then filed for divorce within the space of a week to somebody most people didn't even realize he was dating, it barely made a ripple, such is Cage's irrepressible power. Still, it's worth taking a look at just what happened that fateful day, as well as in the immediate aftermath, particularly if it helps us better understand this wonderfully bizarre actor. 
Nicolas Cage and the makeup artist had a whirlwind romance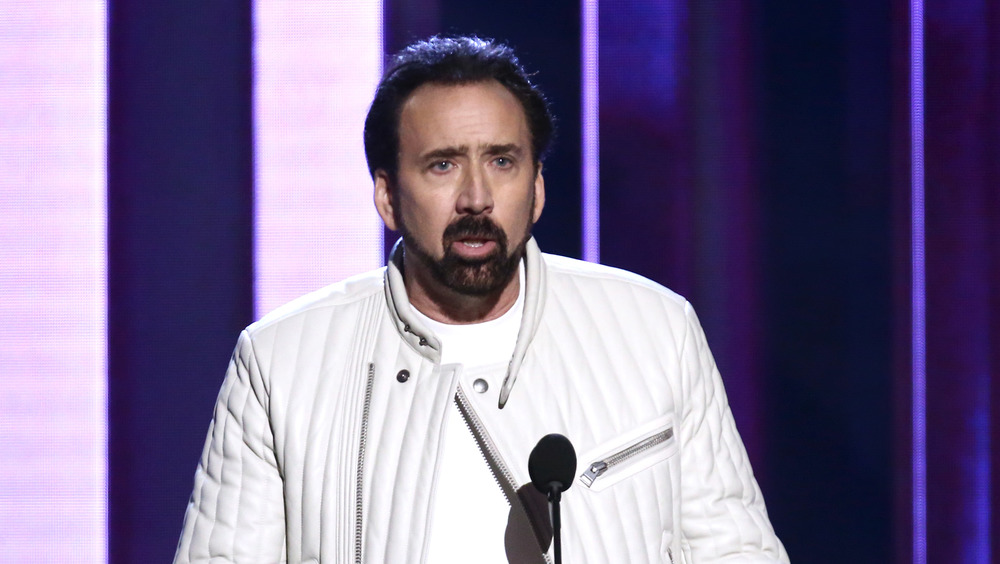 Tommaso Boddi/Getty Images
People reported in March 2019 that Nicolas Cage had filed for an annulment from Erika Koike in Las Vegas after just four days of marriage. The petition was filed Wednesday, the 27th, after the couple filed for a marriage license and wed the previous Saturday, the 23rd, according to court records. The marriage came as a major shock, although the two were clearly involved for a while as paparazzi spotted them on vacation together in Puerto Rico back in April 2018. 
They were also papped around L.A. in the subsequent months on dates. According to The Blast, Cage claimed he was simply too intoxicated to realize what he was doing. The marriage was his fourth overall, with Cage previously tying the knot with fellow actor Patricia Arquette (1995-2001), Lisa Marie Presley (2002-2004), and Alice Kim, his longest to date. Their marriage ended after 12 years in 2016. 
Both parties were incredibly hurt by the divorce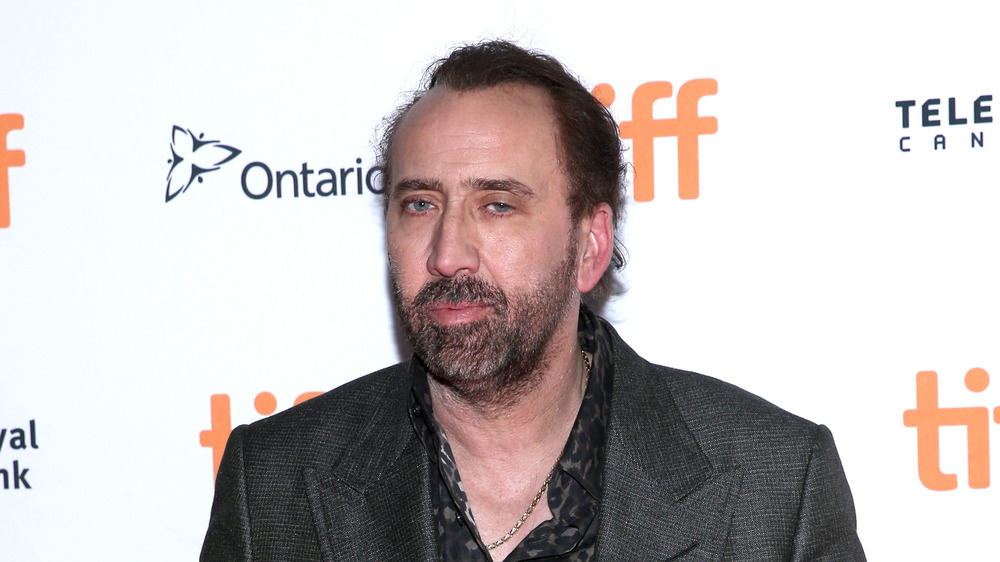 Phillip Faraone/Getty Images
Speaking to the New York Times in 2019, Nicolas Cage alluded to "a recent breakup," but refused to be drawn on the details. He said simply, "I was pretty upset about that and the way things happened." As The Blast notes, his annulment petition referenced not just the couple's drunken state but Erika Koike's alleged relationship with somebody else, along with her criminal history, which included "additional active criminal proceedings." Koike, for her part, told the Daily Mail she was unhappy about being publicly humiliated by the actor. 
She admitted, "I'm hurt and mistreated." Koike reasoned that the man referred to in Cage's paperwork was simply a customer of hers at the restaurant where she works. The aspiring makeup artist also requested spousal support, alleging reputational damage and loss of income as a result of their short-lived marriage. TMZ confirmed the couple's divorce was granted in May 2019. Their marriage totaled 69 days in the end.