What You Didn't Know About Judge Jeanine Pirro's Ex-Husband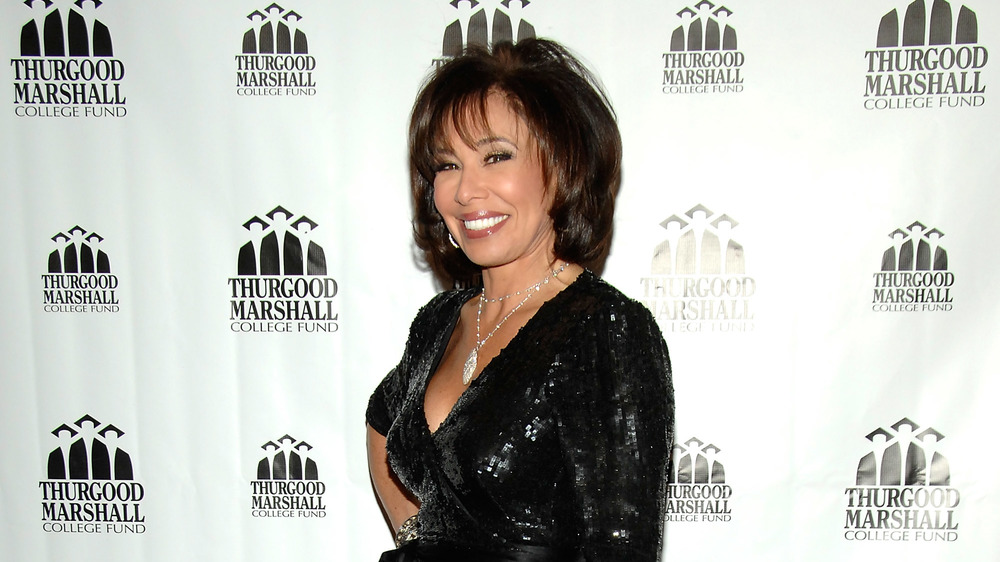 Ben Gabbe/Getty Images
In 2012, Jeanine Pirro's ex-husband, Albert (Al) Pirro, who recently became the beneficiary of Donald Trump's last pardon, allegedly got into a bar fight. "I'm 5-foot-6 — you think I'm gonna punch somebody? ... This whole thing is so ludicrous," he denied the story to The New York Post. Pirro, whether he threw a punch or not, almost certainly could have. His father used to be a boxer before he started driving trucks. Al once told New York Magazine that as a kid, his dad ordered him to fight a group of four boys who were chasing him down the block. "It was total panic and fear. It was like that all the time," he recalled.
Pirro also once spent 29 months in prison for deducting 1.2 million dollars worth of personal expenses as business write-offs. It's hard not to draw parallels between these felonies and The New York Times' investigations into Trump's own tax shenanigans. But there's other reasons that Trump might have pardoned the New York lawyer. For one, Pirro, per Bloomberg, helped Trump with his real estate endeavors. When Trump took office in 2017, Politico noted that Pirro suddenly racked in federal lobbying deals. For two, his ex-wife, Fox News' Judge Jeanine Pirro, a guest of Trump's Mar-A-Lago New Years party per CNN, is a loyal Trump defender.
The pardon might be no surprise. More surprising is that Jeanine Pirro, even after weathering Al Pirro's multiple cheating scandals, and his felony charge, would (as she apparently did) lobby Trump for it. 
Albert Pirro's biggest scandals explained
Greenwich Police Department
Once upon a time, Jeanine wanted to make it big in politics. Al wanted her on television. "I want to be the one doing, not the one reporting on people," she told New York Magazine. By 2008, Al Pirro got his way. Jeanine was the star of her own reality, Judge Jeanine Pirro (via IMBD). Of course, that was one year after she "amicably split" from her husband, as per New York Daily News reporting.
If Jeanine never ran a successful campaign, it's largely because, as The New York Times tells it, Al got in her way. In 1986, Jeanine wanted to be lieutenant governor of New York, per New York Magazine. She withdrew her candidacy because Al didn't want to disclose his clients. Did he have mob ties? Asked the publication. After that, he spent time at a hospital recovering from depression, caused in part by his role in Jeannine's failed political undertakings. Al, later, got thrown in prison for tax fraud.
On top of that, there were extra-marital paternity and cheating scandals that drove Jeannine to consider bugging her own husband. Even amid media scrutiny, Al remained unrepentant. He told New York Magazine: "Do I think that I would like to have more attention at home? Yeah. And, you know, if you're not going to get attention at home, I think you really need to make some decisions about your future," he mused.