The Meaning Behind Gigi Hadid And Zayn Malik's Baby's Name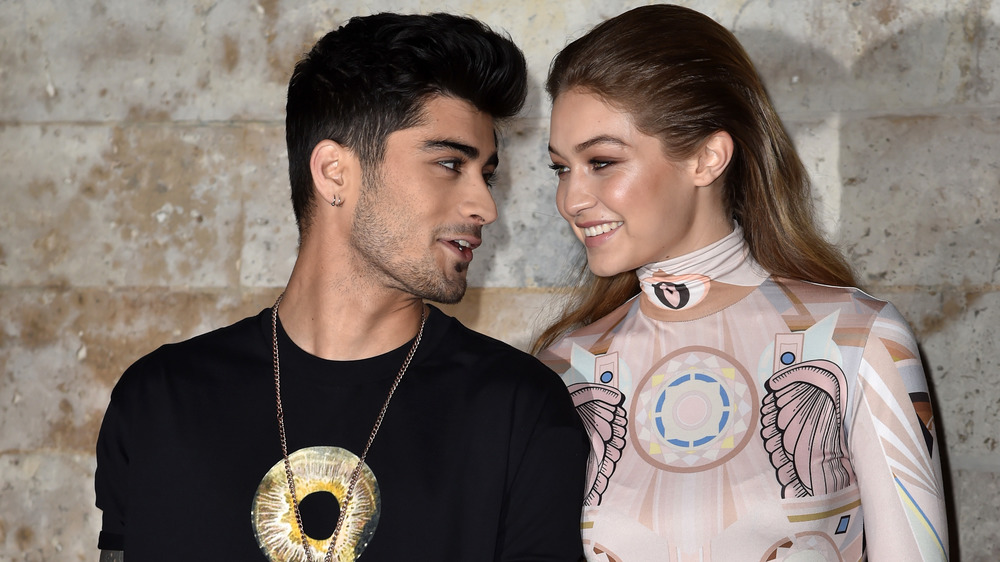 Pascal Le Segretain/Getty Images
Four months after the birth of her first child, model Gigi Hadid is sharing the little one's name — finally! As People magazine reports, the 25-year-old's big reveal was simply included in her Instagram bio with little fanfare. So, drumroll please — the daughter of Hadid and Zayn Malik is Khai.
According to Nameberry, this name is typically given to boys, and means "sea." Kai, sans the "h," is a more traditional girl's name with roots in Hawaii, but according to the baby naming site, there is a very personal reason that Hadid chose Khai specifically for her daughter. The star's grandmother's name was Khairiah, so the moniker likely pays homage to this special person in her life.
Of course, plenty of speculation about further inspiration behind the name has cropped up since Hadid's announcement, with Elle U.K. reporting Khai's moniker might be a tribute to both her mother and father's Arabic heritage, meaning "crown" or "royalty."
Theories abound about why Bella Hadid and Zayn Malik chose Khai for their baby's name
Interestingly, according to Elle, Hadid's model sister, Bella, has a middle name that is very similar to that which she gave her infant — Khair. So perhaps in addition to honoring Khai's great-grandmother, the name also pays a subtle tribute to her aunt Bella.
No matter what fun fans are having attempting to unearth the meaning behind Hadid and Malik's baby's name, as E! Online points out, at time of writing, the famous parents have neither confirmed nor denied any specific theory. No matter — fans are largely very complimentary of the star couple's baby name choice without knowing more. "OMGG Gigi and zayn's baby name is so cute," one fan enthused via Twitter. Another commented, "Cutest name ever. I am in love." And yet one more tweeted, "#khai is probably the prettiest name I've ever heard." 
Ultimately, whatever the meaning, we are excited the star decided to open up a bit more about her life as a mother. She still is yet to share a photo of the tot's face.