Here's What You Don't Know About Pepa From Salt-N-Pepa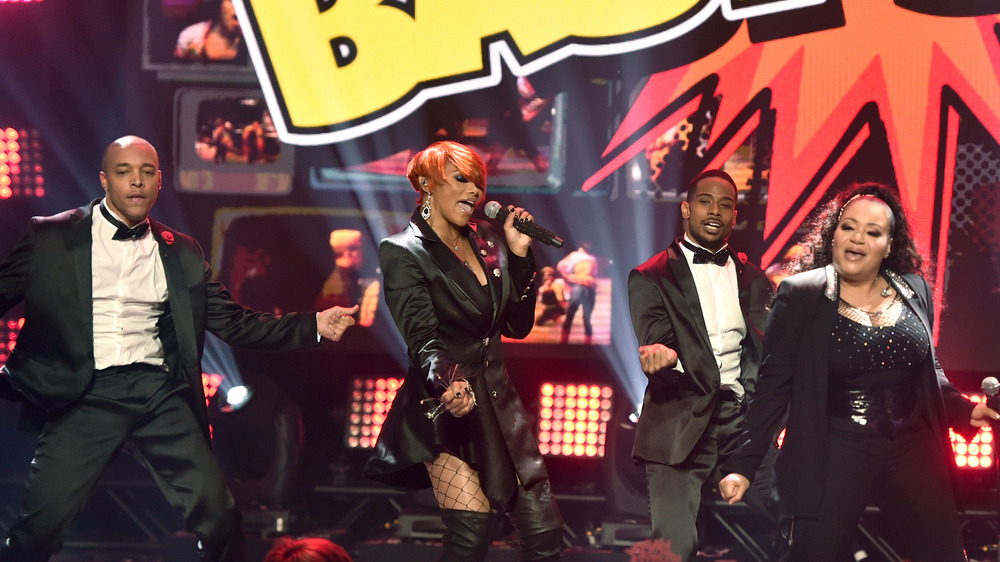 Alberto E. Rodriguez/Getty Images
In the '90s, the girl group Salt-N-Pepa dominated the airwaves with their massively popular hits "Push It," "Shoop," "Whatta Man," "Let's Talk About Sex," and more. They were even the first female rap group to win a Grammy (via Billboard). Of course, few success stories come without hardship, and the members of Salt-N-Pepa certainly experienced their share. 
Cheryl "Salt" James' struggled with bulimia, which she says she developed from the stress of being in public life, and Sandra "Pepa" Denton had a rocky marriage to now ex-husband Anthony "Treach" Criss, a member of Naughty By Nature (via New York Post). And then there was the band drama.
While Salt-N-Pepa are known to most as a duo, there was, in fact, a longtime third member of the group, DJ Spinderella, whose real name is Deirdra Roper. DJ Spinderella was a member of Salt-N-Pepa for over 30 years before she announced in May 2019 that she had been fired (via XXL). Not long after that, it was revealed that DJ Spinderella was suing her former bandmates for "unpaid royalties, breaches of contract, fraud, and intentional misrepresentation" (via People).
With their successes and struggles, it was only a matter of time until Salt-N-Pepa got the biopic treatment. And thanks to Lifetime, that time has come.
Nothing was off-limits for the biopic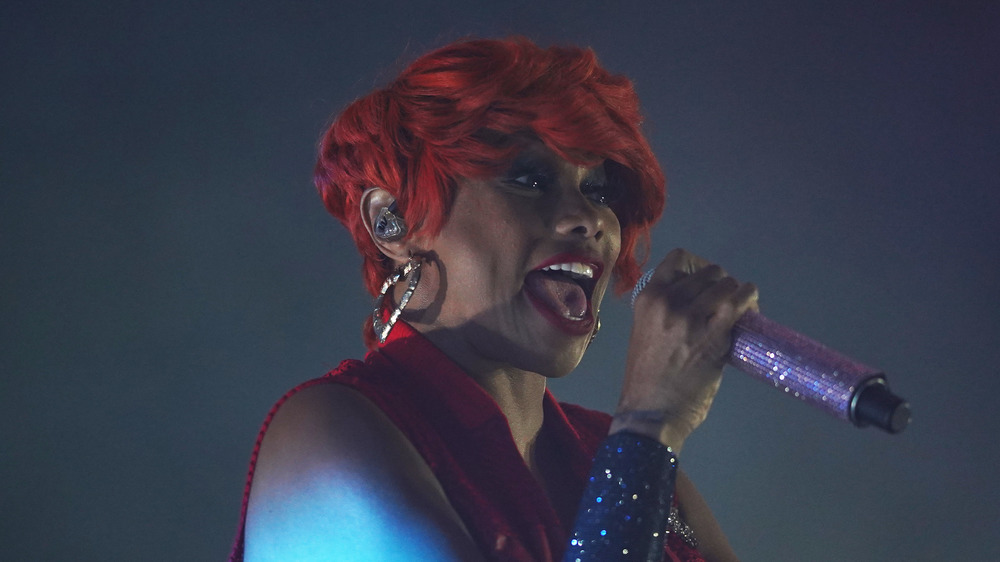 Stefan Postles/Getty Images
The new Lifetime biopic, aptly titled Salt-N-Pepa, premieres on Saturday, January 23. It traces Salt and Pepa's meteoric rise from Queens and Brooklyn girls to hip hop superstars.
In an interview with the New York Post, Pepa said "nothing was off-limits" in the film. "It was important for us to be vulnerable and honest while making this movie," she said. The two serve as executive producers for the project, as does another female rap luminary, Queen Latifah.
However, there is one scene that didn't end up making the cut, and that's a date scene between Pepa and superstar Will Smith.
Laila Odom, the actress who plays Pepa in the film, said that the scene was intended to show that although Pepa was with Treach at the time, she had other romantic options — including one of the biggest stars in the world (via ABC News Radio Online).
Even though Pepa and Smith's relationship never got off the ground, he clearly left an impact on Pepa, who told GlobalGrind in 2009, "I sometimes kick myself when I think about what could have been. He was so nice to me, but I really wasn't feeling him. I guess I couldn't appreciate a nice guy like Will Smith. He wasn't thug enough. I was attracted to thugs and hoodlums. Will was too nice to me" (via Blavity).
What sort of love story might have unfolded between Smith and Pepa? Well, that could be the subject of another Lifetime movie entirely.