Betty White Says These Two Foods Are Important To Her Longevity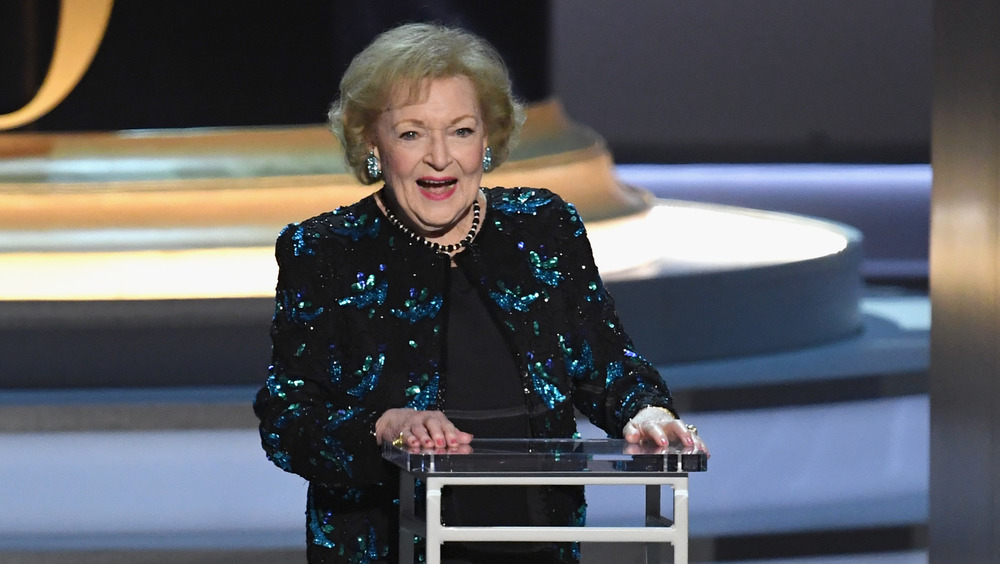 Kevin Winter/Getty Images
By all accounts, Betty White is an American treasure. The Golden Girls alum has kept audiences laughing for decades; there's not a generation that she has not translated to. Whether it's the joy of laughter or maybe a stern, healthy lifestyle, White has continued to live a long time. In fact, on Jan. 24, the four-time Emmy Award winner will be turning a miraculous 99 years old. 
During a 2018 interview with Parade (per USA Today), the Hollywood veteran shared how she's been able to have a long, healthy life. She advised that the key is to "accentuate the positive, not the negative. It sounds so trite, but a lot of people will pick out something to complain about, rather than say, 'Hey, that was great!' It's not hard to find great stuff if you look" and to avoid complaining too much. 
"I know it sounds corny, but I try to see the funny side and the upside, not the downside," she explained. "I get bored with people who complain about this or that. It's such a waste of time." Does her vitality also have to do with a stellar diet? Well, she has a few tips about that, too.
Betty White shares her surprising secrets to youth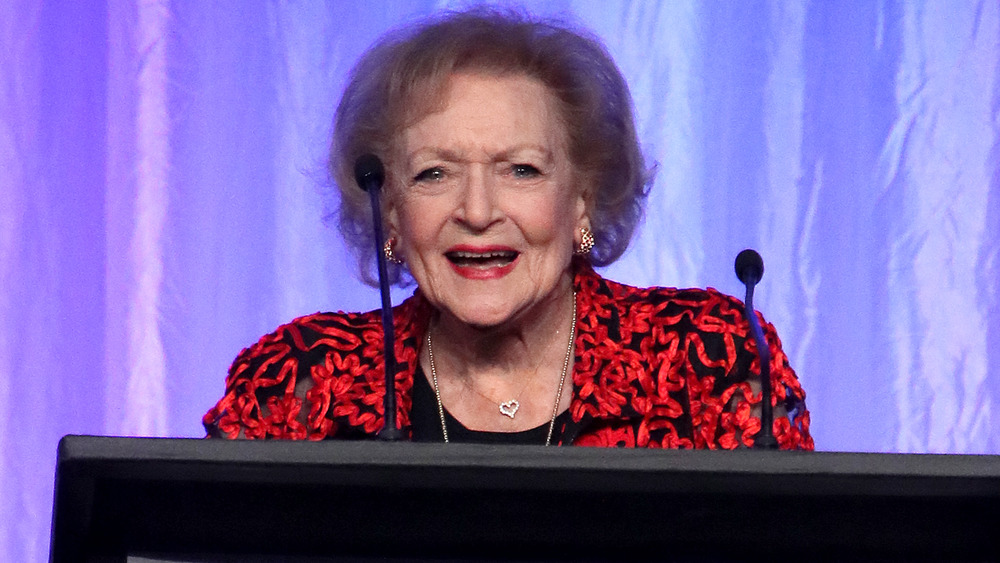 David Livingston/Getty Images
While we're sure Betty White doesn't skimp on her fruits and vegetables, she doesn't credit either to her lengthy life. No, the hilarious (and sometimes down right NSFW) comedian shared a much more unpredictable answer to her dietary suggestions. According to a January 2021 article from Taste of Home, the actress credited hot dogs to be the magic trick and vodka to be her youth elixir. The Associated Press even confirmed that hot dogs and French fries were served at her most recent birthday festivities. 
And although she gives vodka a shout-out when her healthy age comes into the conversation, a close friend told Closer Weekly that "Betty loves to joke that vodka keeps her young [and] loves the image of her sitting at home in a rocking chair, drinking a martini and watching game shows." The friend continued, "She's not really a big drinker. That's not her. She'll only take a few sips of a cocktail if the occasion calls for it."
Hey, whatever the truth is, we're certain many fans will be having hot dogs and shots to celebrate America's granny.