Details We Know About The Death Of Larry King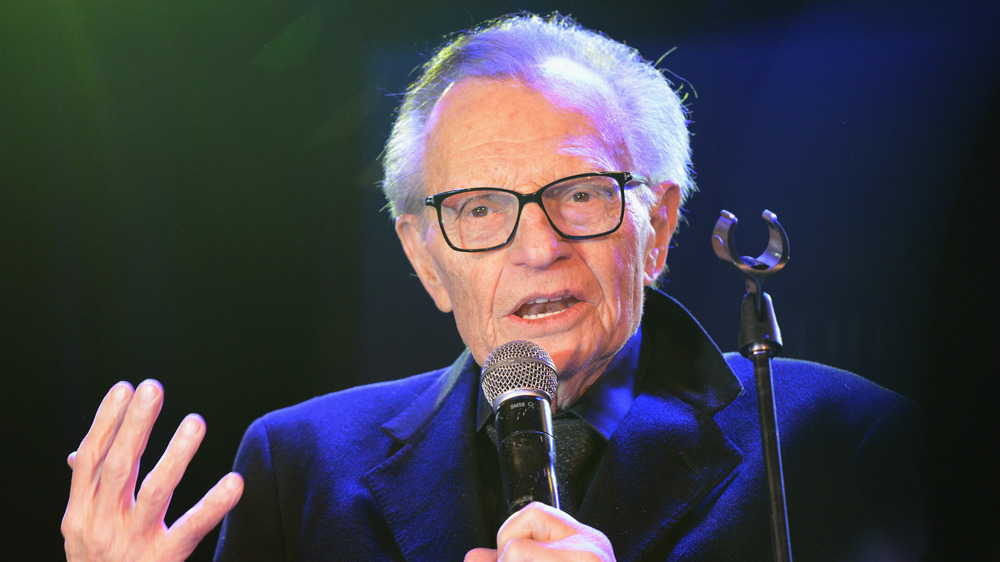 Albert L. Ortega/Getty Images
This morning, the news broke that iconic television interviewer Larry King had passed away at age 87. He was best known for his CNN show "Larry King Live", which he hosted for over 25 years. The Associated Press estimates that King conducted around 50,000 on-air interviews throughout his career, which included conversations with celebrities, athletes, politicians, and other notable people. 
His death was confirmed via a tweet on King's official Twitter account, which contains a message from the network he co-founded, Ora Media. "With profound sadness, Ora Media announced the death of our co-founder, host, and friend Larry King, who passed away this morning at age 87 at Cedars-Sinai Medical Center in Los Angeles." Additionally, CNN reported that one of King's surviving sons, Chance, confirmed his passing. 
Though no cause of death has been given, King had been in the hospital after being diagnosed with COVID-19. 
Larry King had ongoing health problems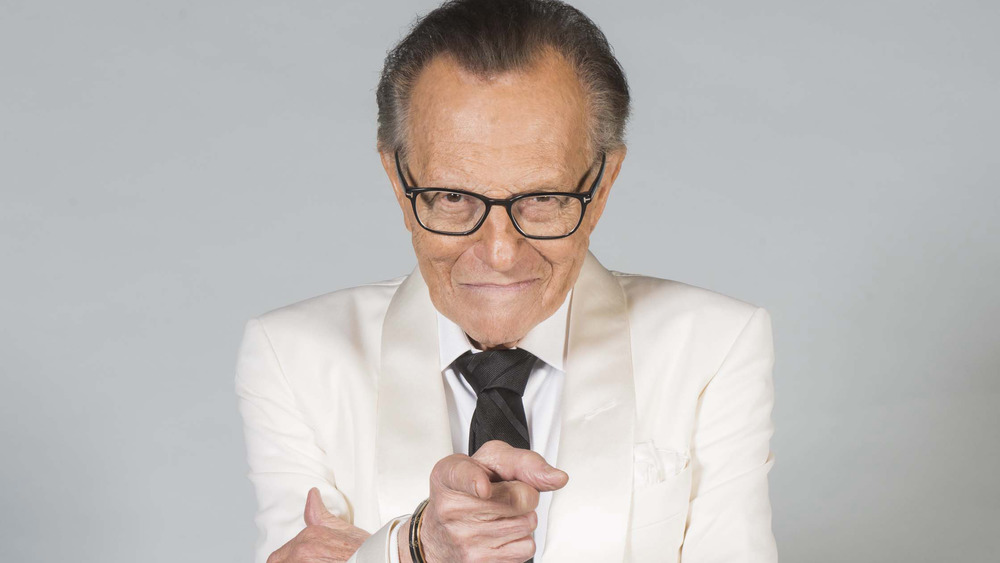 Michael Bezjian/Getty Images
By the time of his death at age 87, King had dealt with a number of health problems. After suffering a series of heart attacks, King received quintuple bypass surgery in 1987 (via CNN). According to ABC News, this experience led to him quitting smoking as well as establishing the Larry King Cardiac Foundation, which offers financial assistance to uninsured cardiac patients. 
In 1999, King battled prostate cancer and in 2017, the star revealed that he had surgery for lung cancer at Cedars-Sinai hospital. In 2019, King was treated for angina, which, according to the Mayo Clinic, is "a type of chest pain caused by reduced blood flow to the heart." That same year, it was also reported that he had suffered a small stroke. 
In November 2019, King told Page Six that because of his health history, he "never thought" he would live to be 86. "My father died when he was 43, 44. I thought I would die too," he told the outlet. "I have no complaints," King continued. "Everything that's happened to me, I'm grateful for. Maybe that sounds cliché, but I'm really, really grateful."
ABC News says the legendary broadcaster suffered a devastating loss in 2020, when two of his children died within weeks of each other. His son, Andy King, was 65 when he suffered a fatal heart attack and his daughter, Chaia King, died at age 51 after battling lung cancer.
King is survived by his sons, Larry, Chance, and Cannon, in addition to nine grandchildren and four great-grandchildren.