The Real Reason Eva Mendes Is Taking A Break From Social Media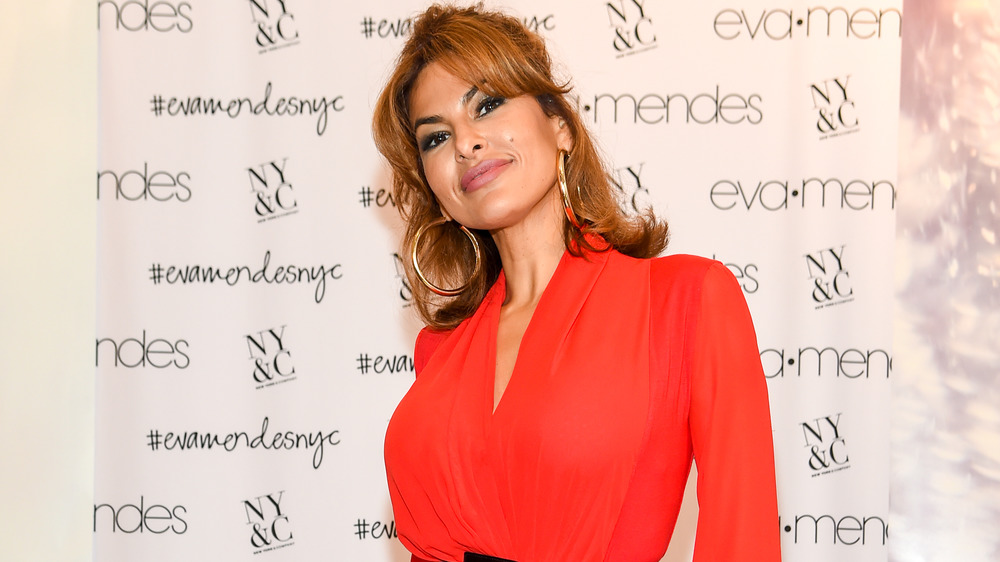 Rick Diamond/Getty Images
In the past five weeks, actress and mom Eva Mendes has posted exactly five times to her Instagram account, which is followed by 2.4 million people. Perhaps to the dismay of her fans, it turns out we may not be hearing more from the star anytime soon, because Mendes recently revealed she is stepping away from social media for a hot minute (via People). As the 46-year-old shared in a caption to a recent post from Latinx Parenting about empowering kids to respectfully challenge their parents, a recent comment her daughter made has given her pause with regards to spending too much time glued to her phone (via ET Online).
As many fans know, the Hitch star shares two daughters, Esmeralda and Amada, with everyone's universal crush, actor Ryan Gosling. So what could her little girl have said to make Mendes rethink her social media use? It turns out the moment between the actress and her child will be very relatable for parents everywhere.
Fans react to Eva Mendes' post about putting social media on a back burner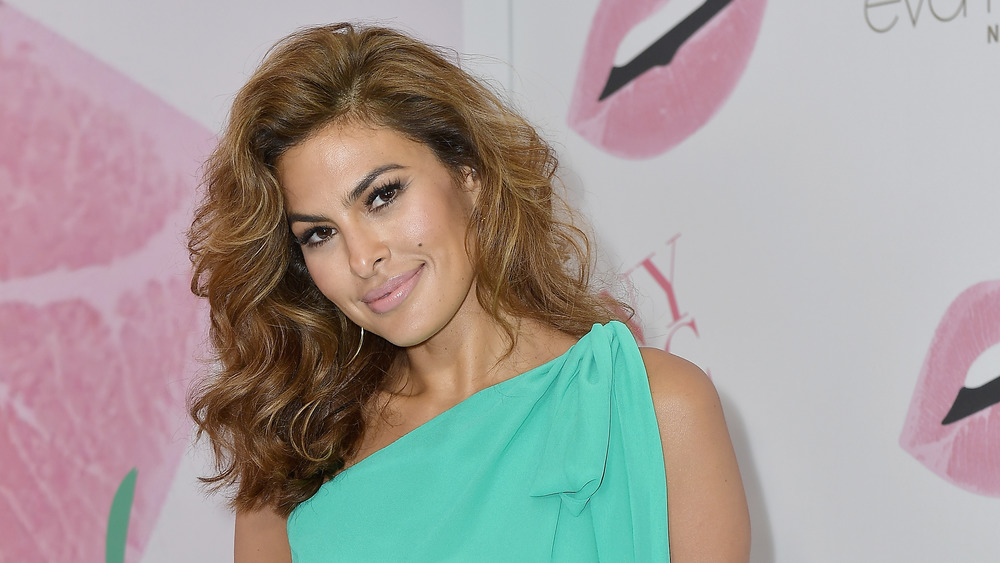 Gustavo Caballero/Getty Images
"I haven't posted lately because my little one told me I was on the phone too much," Mendes explained in her post, adding, "I could tell she was taking it personally." The star mom went on to opine, "And she's a kid, of course she'd take it personally. They take things personally unless we go out of our way to make it clear to them it's not personal."
The actress went on to share how she addressed the problem with her child, writing, "So we had good talk, I apologized and I promised her I'd be mindful. I realized that just because I'm always home with them doesn't mean I'm always present."
Commenters to the post were largely appreciative of the star's message, with one fan saying, "An excellent reminder! I certainly need to be mindful of this as well." Another said, "This is such a beautiful message that I didn't know I needed to hear." Of course, not everyone agreed with the post, with one follower joking, "Yeah, no. They can call me out when they start paying bills."