Here's How Much Sarah Huckabee Sanders Is Really Worth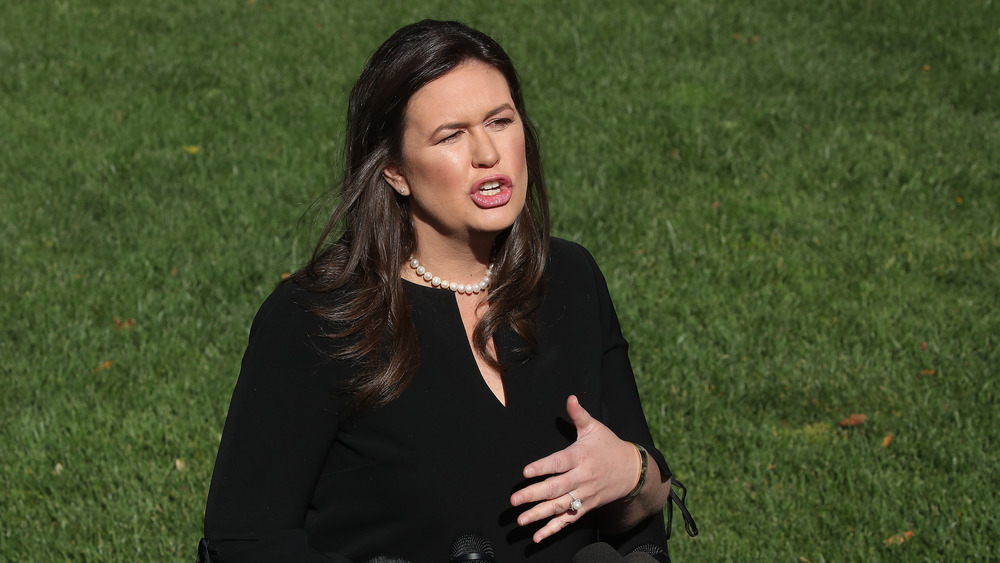 Mark Wilson/Getty Images
Most of us know the name Sarah Huckabee Sanders from her turn as Donald Trump's White House press secretary — one of many, to be fair. According to NBC News, the daughter of Mike Huckabee served in this post for more than two years, having taken over when Sean Spicer stepped down.
The 38-year-old announced on January 25, 2021 her intentions to run for governor of Arkansas, following in her father's footsteps, as he was governor of the state from 1996 until 2007. About her decision to enter into the race, Sanders said, "With the radical left now in control of Washington, your governor is your last line of defense. In fact, your governor must be on the front line. So today I announce my candidacy for governor of Arkansas" (via The Hill).
With Sanders back in the public eye, we all have questions about her, and one may be about her net worth. She comes from a wealthy family, with her dad worth an estimated $18 million, according to Celebrity Net Worth. But what about Sanders herself?
Sarah Huckabee Sanders has an impressive net worth for someone under 40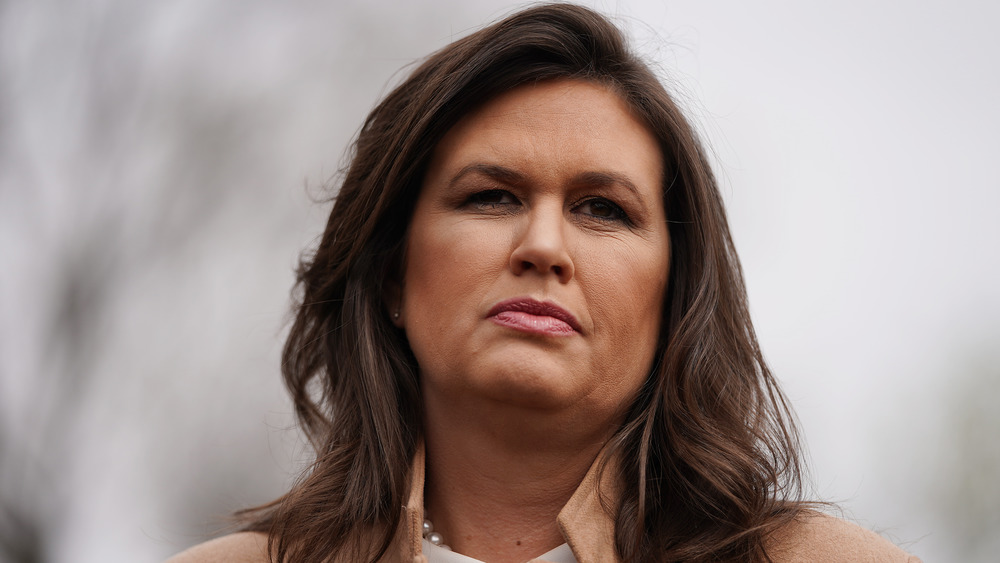 Chip Somodevilla/Getty Images
The former press secretary is married to Bryan Sanders, with whom she shares three children (via Heavy). The family obviously resides in Arkansas, where the median list price for a home is $190,000 according to Redfin. Of course, we must mention that her parents live in a $1.75 million home in the state — so perhaps her living standards are slightly higher than the average resident.
Meanwhile, we know that when Sanders was serving on Trump's team, she made a salary of $179,000 according to Celebrity Net Worth. Since stepping down from her role as press secretary, she and her husband have been running a non-profit organization to benefit struggling businesses in her state (via 5 News). She also has been reportedly mulling over a gubernatorial run and she published a book, Speaking for Myself: Faith, Freedom, and the Fight of Our Lives Inside the Trump White House (via CNN).
Ultimately, the hopeful for the top job in Arkansas is worth $1.5 million. The governor of Arkansas' salary is $151,000 according to Ballotpedia.