The Fashion Ratio That Makes Wearing Trends Beyond Easy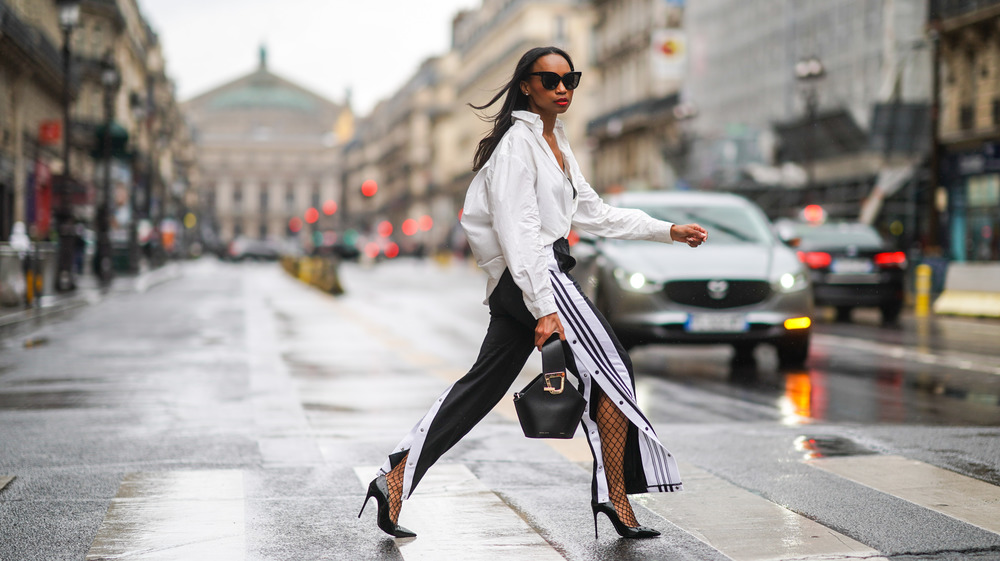 Edward Berthelot/Getty Images
Fashion is one of the most expressive forms of art, and as much as trends like to pop up, it's true that anything goes no matter the season. But when it comes to successfully pulling off a trend or a statement piece, things get a little bit more mathematical than "throw it on and go." Many influencers and other trendsetters rely on a formula of sorts to ensure that their ensemble feels as balanced as it does stylish — and now, a new one has arrived.
You may have already heard of the rule of three, or as Who What Wear describes it, "the third-piece rule." It requires adding a final third piece to your look that ties everything together. So if you've styled high-waisted trousers with a chic sweater, you need one last item to take the look from good to great (like a statement necklace or a scarf). But now, there's a new method for guaranteeing a meticulous #OOTD. 
In some respect, this idea is just a fresh way of looking at the rule of three. Rather than viewing that third magical item as an afterthought (and rummaging through your closet in a panic to find the missing piece) this ratio works around it and keeps it as the main focus.
This style formula relies on a certain ratio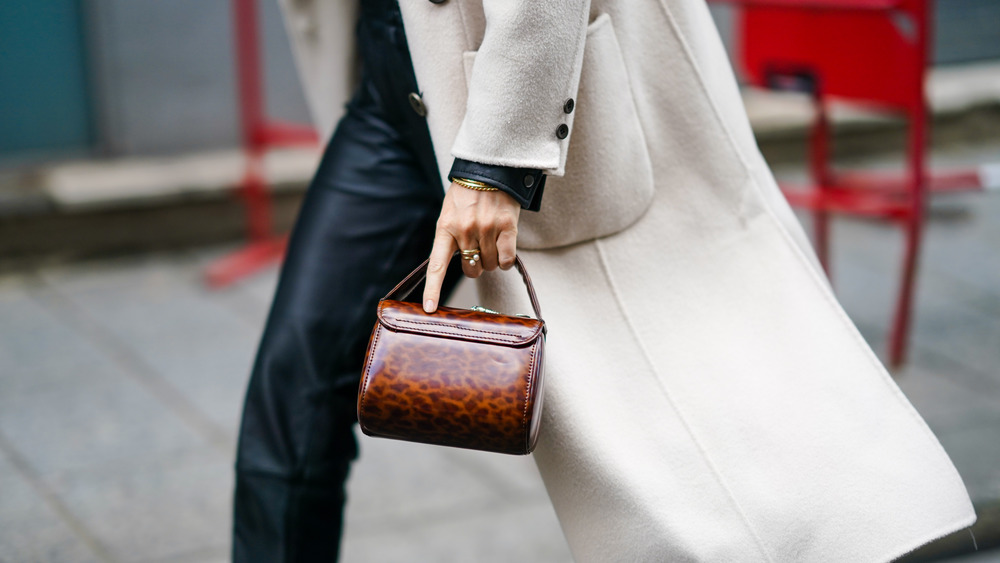 Edward Berthelot/Getty Images
PureWow calls it the 1:2 trend ratio. In essence, it's a matter of pairing two basics or closet staples with a statement item. The key is picking out your statement item first (like your new patent leather boots or velvet blazer), and styling it with two low-key pieces, like a white blouse or a neutral-colored trouser, to let your statement piece stand out. This ratio offers a solution that's two-fold: It keeps your outfit from feeling too busy or too boring.
Maximalists may scoff at the idea of wearing just one bold trend, but this doesn't bar you from wearing all of the brightest and boldest pieces lining your wardrobe. In all honesty, this ratio is particularly partial to those who like to look sharp, but would rather avoid too much color or appearing too haute couture — meaning even fashion minimalists can hop on a trend without feeling overwhelmed with textures, shapes, or colors.