American Idol's Gabby Barrett Shares Big Family News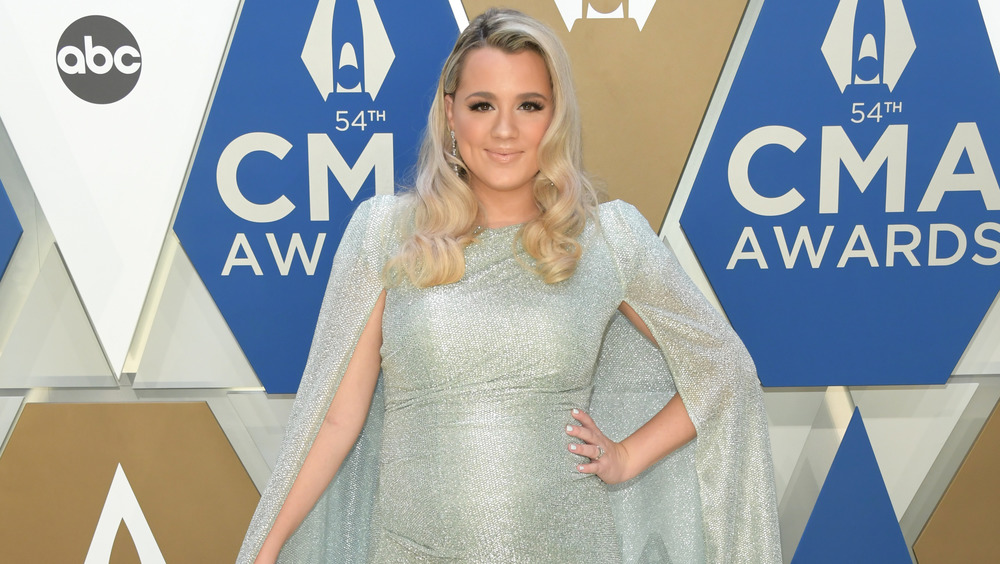 Jason Kempin/Getty Images
Congratulations are in order for American Idol alums Gabby Barrett and her husband Cade Foehner. The couple welcomed a baby girl last week, according to Us Weekly. The "I Hope" singer shared the birth announcement via her Instagram, captioning a precious photo of the tot swaddled and sucking on a pacifier — but with her face cropped out of the image, "Gotten to spend a very sweet week with our newest addition.. meet our girl Baylah May Foehner 1.18.21."
Adorably, Foehner commented, "What an honor to be your husband. Thank you for bearing me a child my Wife!" Meanwhile, the brand new dad shared the same photo of their baby girl on his social media, writing in part, "I am a blessed man beyond my understanding." We couldn't help but notice that American Idol's account quickly commented, "Congrats to you both!!"
Just a week earlier, Foehner posted a photo of the parents-to-be enjoying their "Last dinner without a little one." Meanwhile, Barrett shared a pic of a sweet baby girl's outfit, noting, "Any day now..."
Behind Gabby Barrett's baby name choice
According to The Bump, the name Bayla, which is a slightly different spelling than the country couple chose for their little girl, is of Old English origin and means "bailiff." Nameberry notes another variation of the name, Baila, is of Spanish origin and means "dance." Also, the baby naming resource points out that Bilhah is a Yiddish moniker, and refers to one of the women who gives birth to the tribes of Israel.
It's possible this last meaning may have informed Barrett and Foehner's baby name selection, given their Christian roots. Although, to be fair, neither parent has specifically talked about how they decided to name their daughter Baylah, a name Taste of Country is calling "unique."
We can't wait to hear more details about the littlest American Idol. Here's wishing the new parents much happiness as they enjoy their new little bundle of joy.