Here's How Much Money Dr. Fauci Really Makes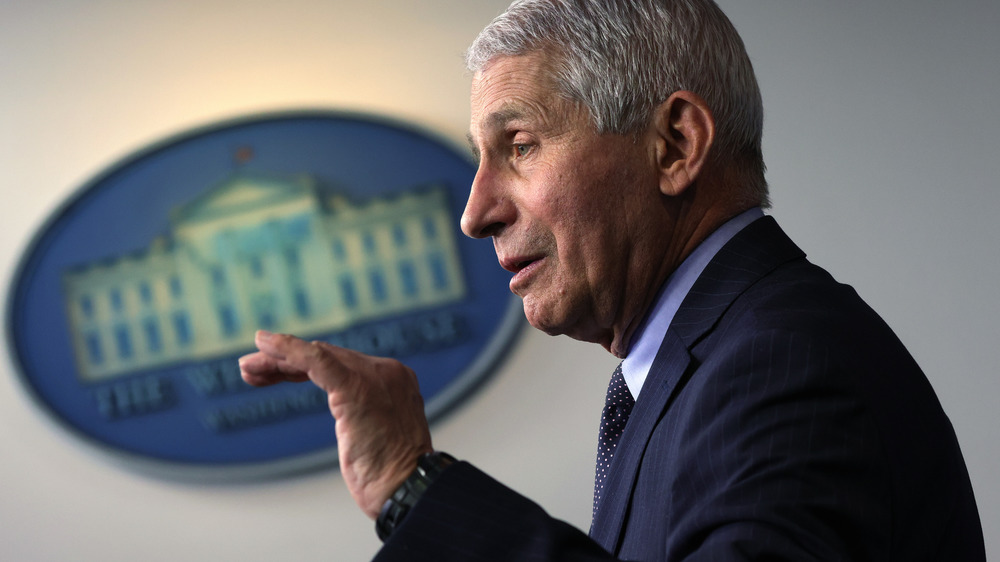 Alex Wong/Getty Images
Dr. Anthony Fauci is the head of the National Institute of Allergy and Infectious Disease (NIAID), a position he has filled since 1984. That's a pretty impressive run. But most of us probably would never have known his name or his face if it weren't for COVID and the way 2020 played out. As the nation's top infectious disease specialist, Fauci was appointed to lead the federal Coronavirus Task Force by President Trump in early 2020, and while Trump and Fauci didn't always see eye to eye, and it was publicly noticeable at times, Trump never stripped him of his post. Now, under President Biden, Fauci will continue to serve in both of his professional capacities. 
During a White House press briefing last week about his experiences serving under the Trump Administration, Fauci said, "Obviously I don't want to be going back over history, but it was very clear that there were things that were said — be it regarding things like hydroxychloroquine and other things like that — that really was uncomfortable because they were not based on scientific fact" (via NPR). As such, he called entering into the era of Biden's administration "liberating."
Fauci's salary is highest among federal employees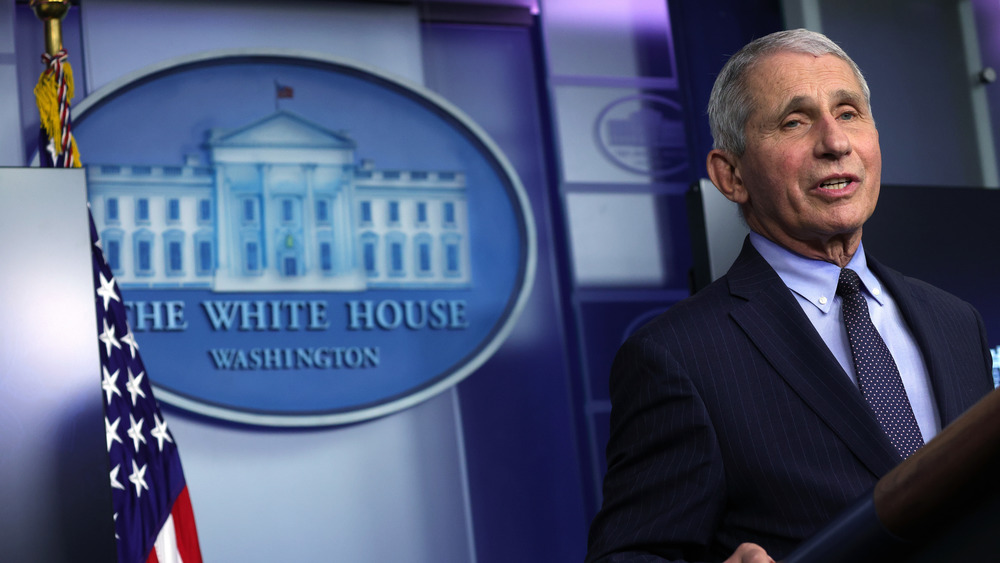 Alex Wong/Getty Images
Speaking of the presidents Dr. Fauci has served under, while both jobs are incredibly essential and worthy of being well-paid, you may be surprised to learn that Fauci is actually the highest-paid federal government employee in the country. He even takes home more than the president. The president makes $400,000 per year for each year he serves in office (via Business Insider). Meanwhile, in 2019, Dr. Fauci earned $417,608, which was an $18,000 raise compared to 2018 (via OpenTheBooks).
Under the new administration, Fauci is continuing to earn his keep by going public with more advice to help tamp down the virus in a world that finally has a vaccine. Beyond getting vaccinated, Fauci spoke Monday on the TODAY show about the concept of "double masking," or wearing two masks at once. "So if you have a physical covering with one layer, you put another layer on, it just makes common sense that it likely would be more effective," he said. "That's the reason why you see people either double masking or doing a version of an N95."