Paris Hilton Recently Shared Some Big Family News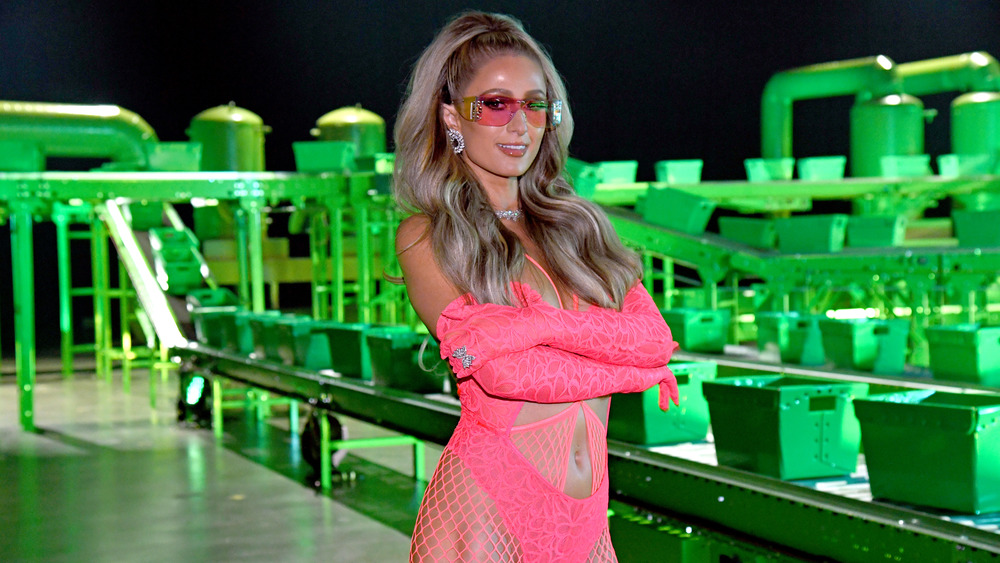 Kevin Mazur/Getty Images
Paris Hilton is planning on becoming a mother. According to People, the heiress recently began her journey to parenthood through IVF, while her boyfriend, Carter Reum, has been "so supportive".
The prospective parents, both 39, seem deeply in love, with Hilton telling the host of The Trend Reporter with Mara podcast that Reum is her "dream guy" and that she's "100 percent sure" that he's the one. But, as far as her decision to undergo IVF, it appears that she was influenced by a different person in her life. Hilton revealed to the host that the reason she chose to try IVF was because it was the only way she could plan to have a pair of twins — a boy and a girl, the outlet reports.
As for the source who told her that she could choose the number of children she wanted to carry? It was none other than old friend, Kim Kardashian. Kardashian famously welcomed two children via surrogate, chronicling her journey on their family's show, Keeping Up with The Kardashians. 
"We have been doing the IVF, so I can pick twins if I like," Hilton explained, saying she didn't know she could do that before Kim explained the process. "I'm happy that she told me that advice and introduced me to her doctor."
Paris Hilton has known her current boyfriend for 15 years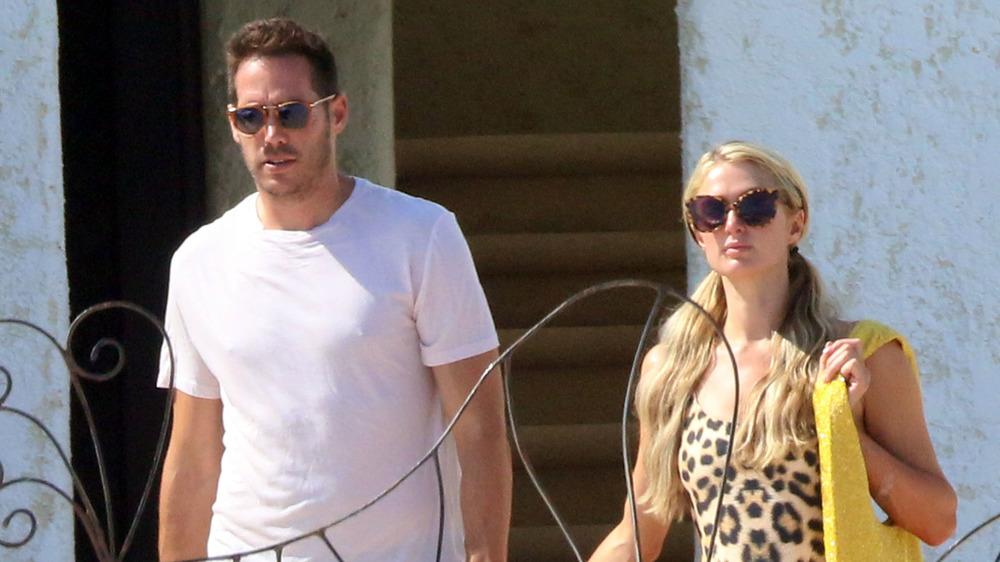 Clasos/Getty Images
Father-to-be, Carter Reum, has been a supportive partner throughout the process, Hilton explained to the host. While they've only been together for 15 months, the two have been friends for 15 years, Entertainment Tonight reports.
"We talk about all the time and planning our babies' names and all of that so I'm really excited just to move on for the next step of my life and finally have a real life," she said. "Because I really do believe that having a family, having children is the meaning of life and I haven't gotten to experience that yet because I don't feel that anyone deserved that love from me. And now I've finally found the person who does so I cannot wait for that next step."
She's already undergone the egg retrieval process, saying that "it was tough, but I knew it would be worth it." Hilton also gushed about her boyfriend once again, praising him as supportive and saying he treats her "like a princess."
In the recently aired documentary, This is Paris, the entrepreneur and heiress revealed her struggle with boarding school abuse, according to Today. Along with being held in solitary confinement and forced to take pills, she was also exposed to horrific scenes. "Someone was in the other room that was in a straitjacket screaming. I was just freezing, I was starving. I was alone, and I was scared."
Finding happiness and feeling safe in her skin has been a long journey, but Paris' story seems to be looking up.