The One Beauty Basic More Than 50% Of Women Refuse To Leave Home Without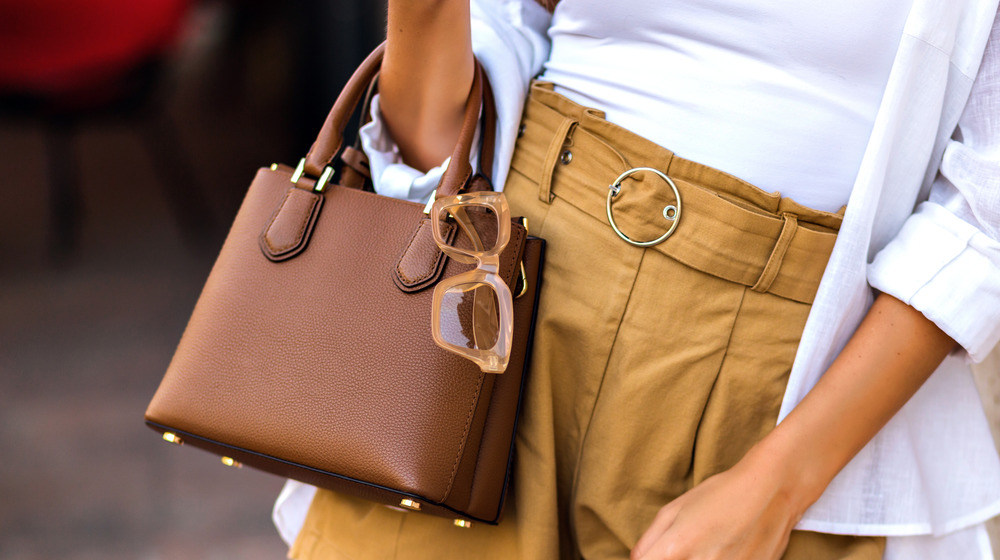 Shutterstock
Folks may toss a whole bunch of things into their purses before leaving the house: keys, phone, wallet, maybe a bottle of water or a pack of mints or a book to read — what you carry with you depends greatly on who you are and what your days look like. But while the contents may vary when we sit down on our living room floors and dump out our bags for the ever-dreaded clean out, there's one product likely to be in more than half of our piles: lip balm. We polled 574 of The List readers, and 53.66 percent of them said that of all beauty products, they are most likely to take lip balm with them before going out into the world. 
And we don't blame them! No matter the season, lip balm is essential. Hot, drying summer sun? Lip balm. Freezing cold winter wind? Lip balm. Dry heat inside when autumn turns crisp? Lip balm. A fresh-faced spring look? Lip balm. But there were other products on our poll, too, and some women simply can't do without them! 
Other beauty products our readers insist on carrying around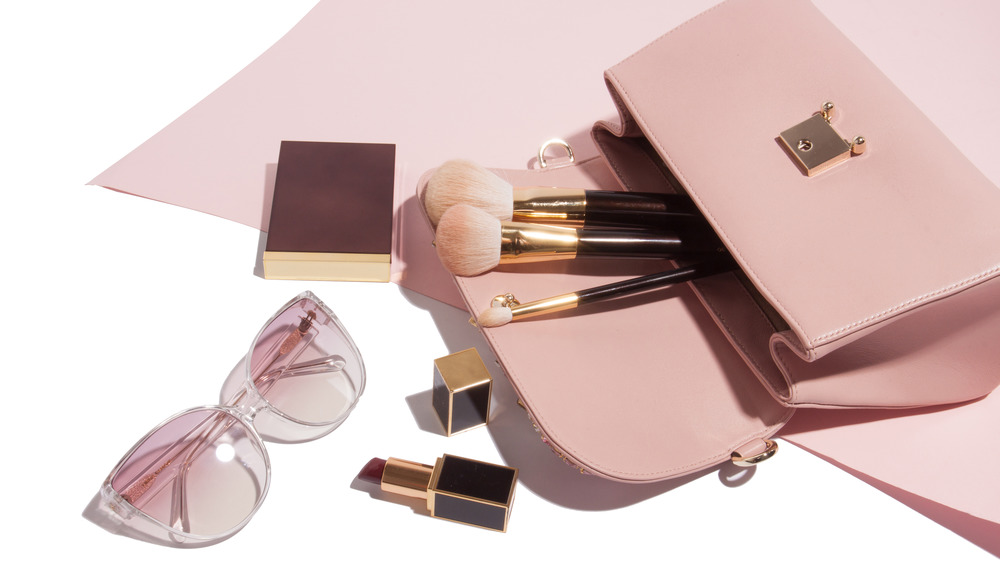 Shutterstock
While lip balm clearly reigned supreme, mascara was the next most-popular can't-leave-home-without beauty product, earning 22.13 percent of the votes. And why not? Mascara is an easy solution. It's easily portable, and if you live an active lifestyle and head to a gym or pool or hiking trail, it's easy reapply and look fresh and bright-eyed afterwards. Next, with 6.10 percent of the votes was dry shampoo. Smart! After a run or a cycling class, if you don't have time to wash your hair in the locker room shower and have another place to be, pulling dry shampoo out of your bag is an easy fix! 
The fourth most popular was blotting paper, with 5.4 percent of the votes. On a warm summer day (or for any person with naturally oily skin), blotting papers can be an essential quick fix to remove excess shine and grease without disturbing the makeup you applied earlier. Last bust certainly not least, is powder, with 4.7 percent of the votes. We have a feeling that once upon a time, this would have been higher on the list (like back when virtually every leading lady in the movies stepped out to "powder her nose"), but it's a good old staple for setting and re-setting your makeup on the go. The remainder of the respondents (46 women, or 8.01 percent) listed "other" as their answer, which encompassed several other products.