Sarah Huckabee Sanders' Father Has Some Thoughts About Her Running For Office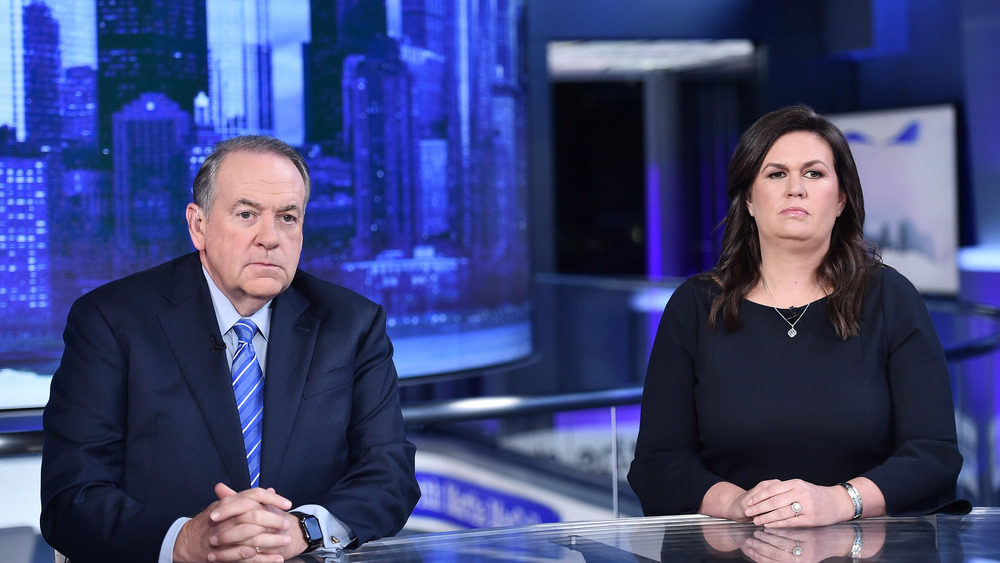 Steven Ferdman/Getty Images
On January 25, Sarah Huckabee Sanders, the former White House press secretary during Donald Trump's presidency, announced that she will be running for Arkansas governor. Aside from being a prominent member of the Republican party, Sanders is also the daughter of politician and Christian minister Mike Huckabee (per Associated Press).
If she wins the election, which will take place in November of 2022, Sanders would become the first female governor of the state (via KATV). Despite the gravity of this could-be feat, what led Sanders to pursue this office could be actually chalked up to the successes of her father, who served two terms as the governor of Arkansas from 1996 to 2007 (per NPR).
From a young age, Sanders worked closely with her father on his various campaigns and political projects. "I always say that when most kids are seven or eight years old out jumping rope, she was sitting at the kitchen table listening to political commentators analyze poll results," Mike Huckabee said in an interview with Fox News.
And now, as the race for Arkansas governor gains momentum, it will be Huckabee's turn to lend his daughter a helping hand.
Huckabee is using his platform to openly support his daughter's run for Arkansas governor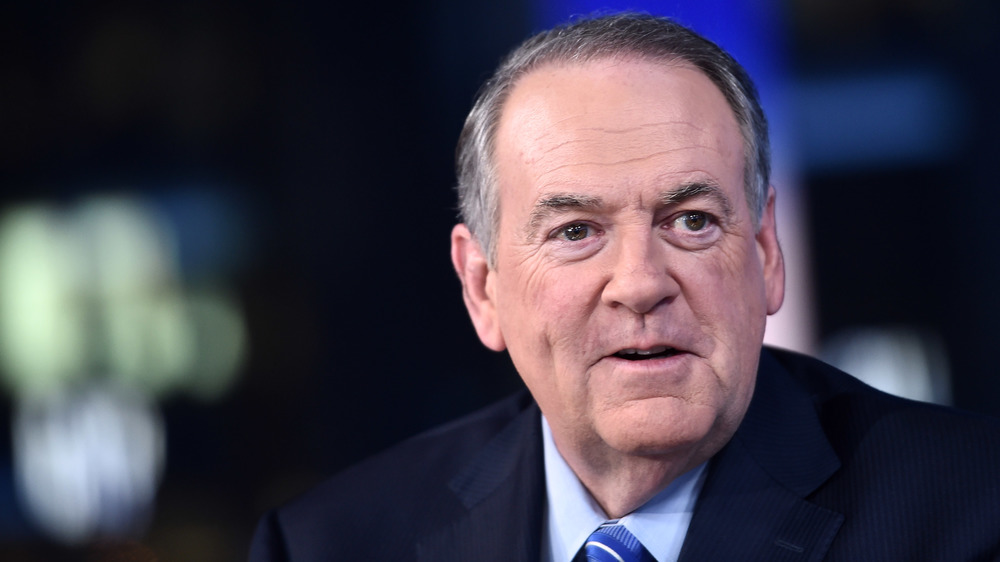 Steven Ferdman/Getty Images
In a series of tweets sent out on January 25, Huckabee announced his support for his daughter's run as the Arkansas governor. "I can attest to her deep conviction that every person has intrinsic worth and value," the former governor tweeted. "She will be a great Governor in my humble but very accurate opinion!"
In another tweet, Huckabee asked for the public to donate to Sanders' campaign fundraiser. "Today @SarahHuckabee just announced she's running to be 1st woman Governor of AR," Huckabee tweeted. "But it's not about her gender, but a lifetime of preparation. She's smart & compassionate, but fearless for what's right. Join the fight! Contribute now!"
Currently, Sanders is set to run in a Republican primary that already includes two prominent statewide leaders, Lt. Gov. Tim Griffin and Attorney General Leslie Rutledge. Sanders hopes to succeed Asa Hutchinson, who has been the governor of the state since 2015 and cannot run next year due to term limits. At this point, no Democrats have announced their bid to run against the Republican candidates (per Associated Press).