Here's Why Gisele Bundchen Walked Away From The Modeling World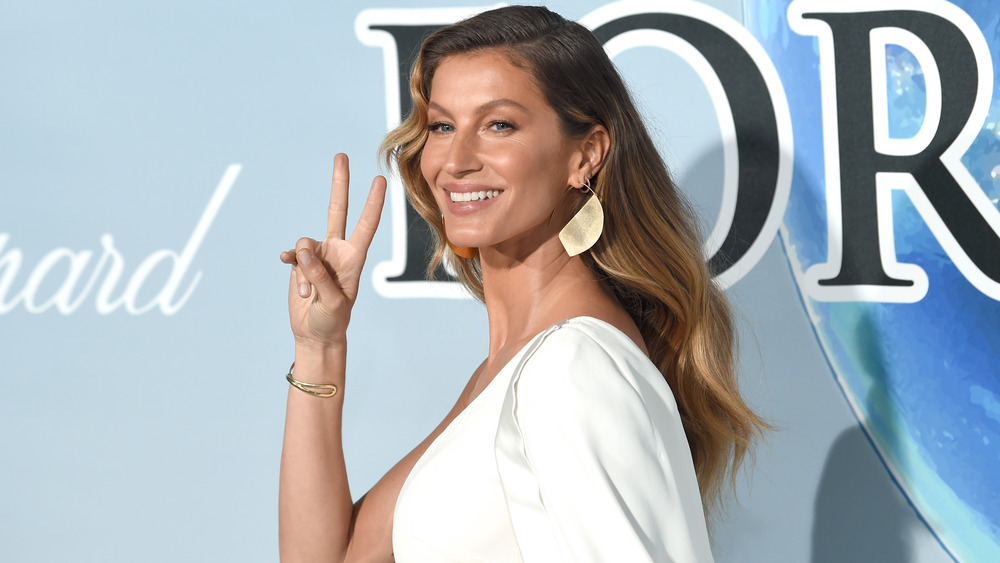 Kevin Winter/Getty Images
Half of one of the world's most recognizable couples, Gisele Bündchen made a name for herself well before her marriage to superstar NFL quarterback, Tom Brady. Nowadays, her books, product lines, and even meditations are more her entrepreneurial speed. But, in the early 2000s, audiences knew her as one of the highest paid models on Earth and as a Victoria's Secret angel.
At 19-years-old, Bündchen made a massive career leap by signing a contract with the lingerie company. "In those days I was a fashion model, and Victoria's Secret was a catalog company. In 1999, there was a strong division between the two," the model wrote in her 2018 memoir, Lessons: My Path to a Meaningful Live (via People). Making tons of money and feeling good in her skin, Bündchen happily stayed with the brand, walking in its fashion shows for years. But, when her contract was up for renewal in 2006, things had shifted. "For the first five years, I felt comfortable modeling in lingerie, but as time went on, I felt less and less at ease being photographed walking the runway wearing just a bikini or a thong," she wrote. "Give me a tail, a cape, wings — please, anything to cover me up a little!"
Plus, the intense time demands and over-exertion had taken a toll on her. She revealed in her book that she struggled with panic attacks that drove her to consider suicide. Bündchen told People that it was at this point that she decided to make some fundamental changes — to everything. "I had been smoking cigarettes, drinking a bottle of wine and three mocha Frappuccinos every day, and I gave up everything in one day. I thought, if this stuff is in any way the cause of this pain in my life, it's gotta go."
If you or anyone you know is having suicidal thoughts, please call the National Suicide Prevention Lifeline​ at​ 1-800-273-TALK (8255)​.
Giselle Bündchen wanted to move in a different direction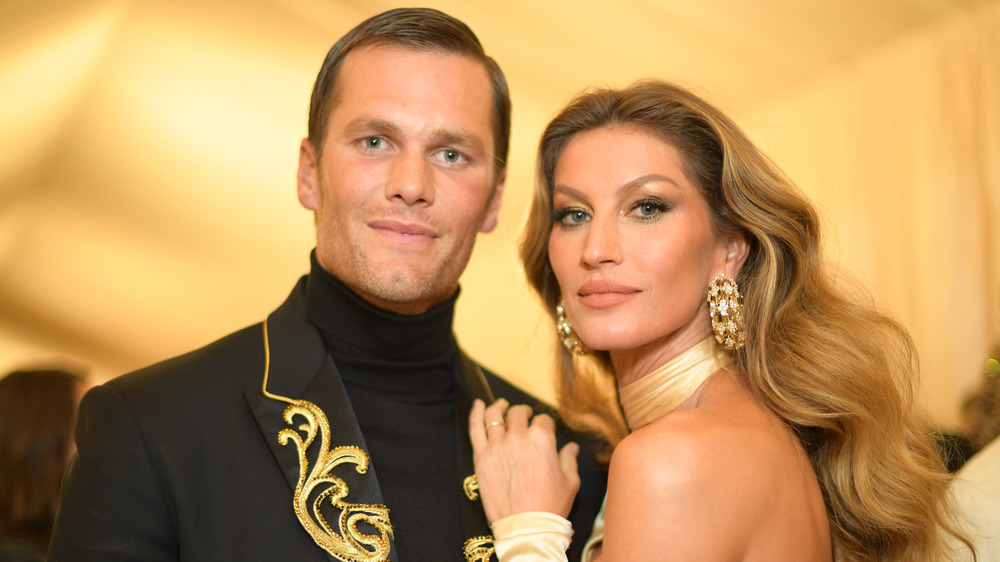 Matt Winkelmeyer/mg18/Getty Images
Following her exit from Victoria's Secret, Gisele Bündchen was free to focus on new career adventures as well as starting a family with her husband, Tom Brady. The couple married in 2009 and share two children together, as well as his Brady's first child with ex, Bridget Moynahan.
As we previously noted, Bündchen penned a memoir, but she also does humanitarian and environmental work. She spoke about her efforts with Refinery29, explaining the impetus for her donations to a certain charity that come from the proceeds of her memoir. "I come from a village of 10,000 people in the south of Brazil, and the water quality in my city was really bad," she said. "My dad, who was a sociologist and is very passionate about making a difference in the world, he says, 'Gisele, we can try to do something about this because we're not going to have clean water.' So we started this project that I funded, my father actually made it happen. Now we have basically guaranteed clean water because we created protected areas around the river bed so toxins and stuff couldn't go in the water."
Bündchen officially retired from the runway in 2015 after walking in the Colcci show during Sao Paulo fashion week, according to PopSugar. It was the end of an era for the supermodel, and the beginning of a new, more heart-centered chapter in her life.