What You Don't Know About Tom Brady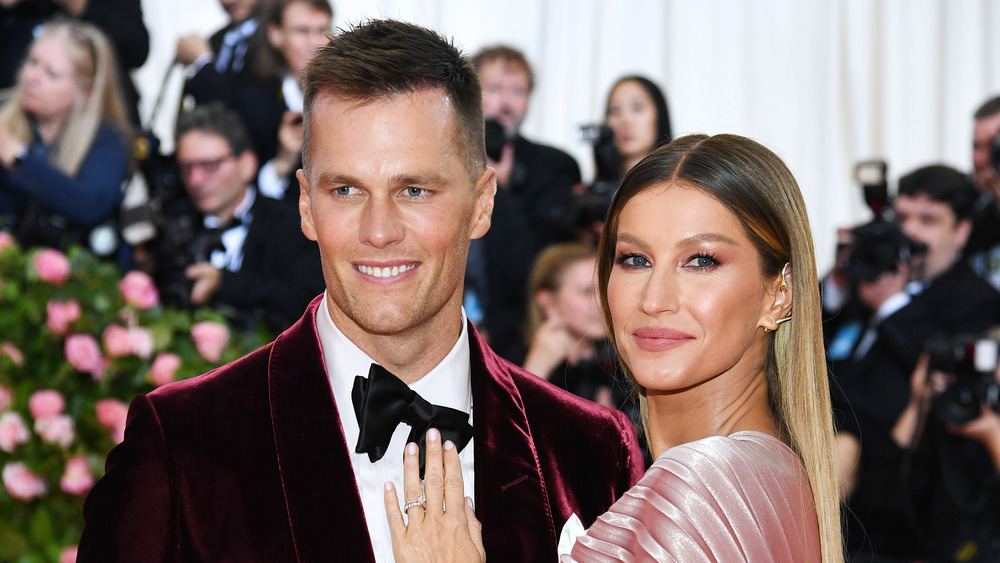 Dimitrios Kambouris/Getty Images
Life is looking up for Buccaneers QB Tom Brady. He and his gorgeous wife, the Brazilian model Gisele Bündchen, just bought a $17 million house on Indian Creek Island. But you can call it "Billionaire Bunker," like the cool cats do. Because, there, they'll be neighbors with the likes of Adriana Lima and likely Jared Kushner and Ivanka Trump after they develop the $32 million plot of land they bought on the island (via Business Insider and CNN).
Brady knows Ivanka. Her father (Donald Trump) once hoped she might settle down with him. Howard Stern confirmed as much when he interviewed Brady in 2020. "Trump always dreamed of you marrying Ivanka, and he told me he suggested it to you — but did you ever go out with her?" Stern asked (via The Daily Mail). To which Brady replied, "I have a daughter, so I would want my daughter to... would I ever arrange my daughter..." Ultimately, he said the former president actually "never suggested that to [him]."
At the time of this writing, Brady, who drinks half his weight in ounces of liquids a day as part of his strict dietary regimen, is about to play in his 10th Super Bowl of his career (via Fox News). As CBS points out, that's double the amount of any other quarterback in NFL history. And while he's no pro at golf, per The Guardian, once in a while, Brady can pull off a miraculous shot while playing a round with Tiger Woods. So there's that.
A closer look at Tom Brady's blended family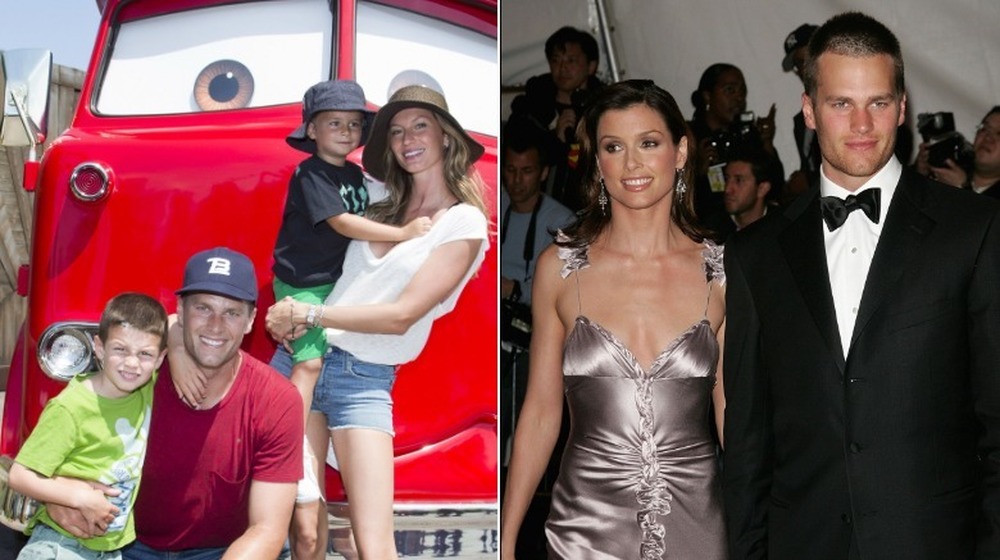 Handout, Peter Kramer/Getty Images
It was a whirlwind — literally. Tom Brady and Blue Bloods actress, Bridget Moynahan, broke up. Brady and his future wife, Gisele Bündchen went on a blind date. ("When she walked in, I just thought she was the most beautiful woman I've seen in my life," Brady gushed to Howard Stern.) Moynahan found out she was pregnant (via Us Weekly). Their son, John "Jack" Moynahan came into the world in 2007.
In 2009, Brady and Bündchen welcomed their first child, Benjamin Rein Brady. In 2012, their daughter, Vivian Lake Brady, came into their lives (via Closer Weekly). Three years later, Moynahan married an investment banker and father of three, Andrew Frankel. Which adds up to four adults, and six children, if we've done the math right. According to The Step Family Foundation, it also means that Brady and his blended family, just the same as about 50% of all American families, who are either "remarried or recoupled."
Don't go looking for gossip. You won't find it. Moynahan says their family works. "My son has two loving parents and an extended family, whether it's cousins or stepmothers or boyfriends. My son is surrounded by love," she assured More Magazine in 2011 (via People). Bündchen is also grateful for her extended family. "I don't like the word 'stepmom," she shared on the 'gram (via Today), "I like the word 'bonus mom' because I feel like it's a blessing in my life."