Laverne Cox Shares A Major Love Life Update With Fans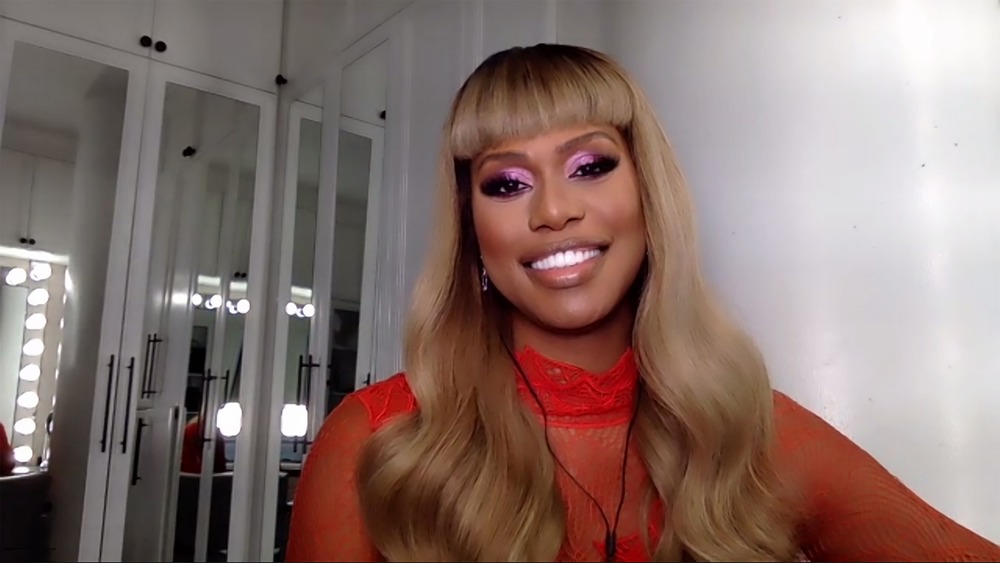 2021 Spirit Awards Nominations/Getty Images
While the last year has certainly been an unpleasant experience for many, it would appear that others are flourishing. Orange is the New Black actress Laverne Cox made a virtual appearance on The Ellen Degeneres Show on Thursday, January 28, and things got personal, with Cox telling Ellen that she was in love. 
"[Found love in 2020] almost sounds like a punchline, but, yeah, Laverne is in love again and it feels amazing," gushed the 48-year-old actress (via The Daily Mail). Cox admitted that she wasn't expecting it, especially in the midst of the coronavirus pandemic. "He's a really great guy. I didn't expect it. I thought he was just going to be this hot dude I was going to be hanging out with, and then it just kind of happened."
Cox did not name her mystery man, but said they have been together for six months. "We have been hanging out for six months and we went really slowly. So, the word 'love' sort of happened around November/December."
Laverne Cox is keeping the identity of her new beau private for now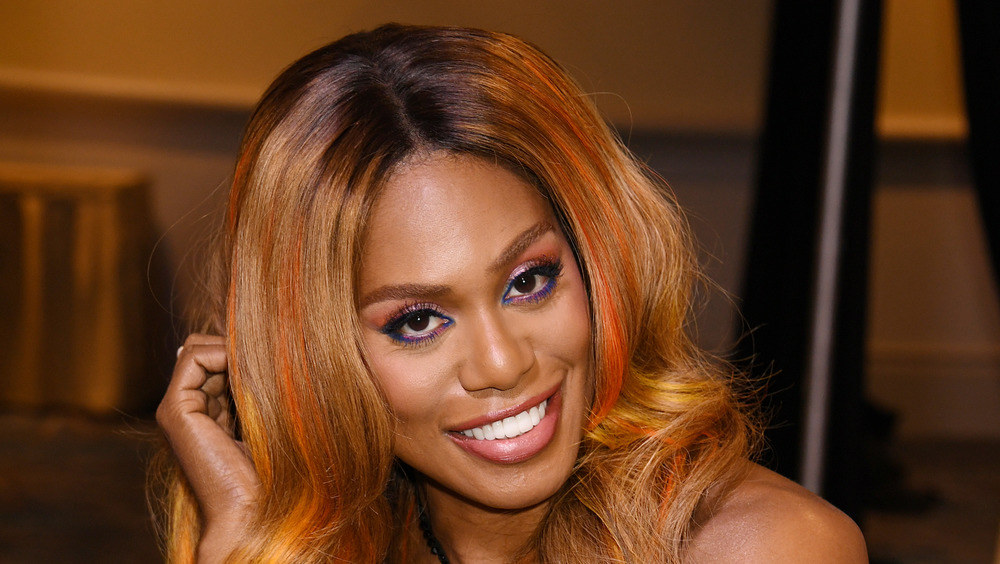 Jennifer Graylock/Getty Images
Cox also revealed that her new beau had never dated a trans woman before. "My last two boyfriends had also never dated a trans woman before, she told Ellen. "And the interesting thing is, that when you are famous, you want [your partner] to be really discreet." Cox was referring to the fact that in the past, the men she was dating would not want her to tell anyone (via People).
"The issue over the years for me as a trans woman and other trans women is that the womanhood of trans women is often disavowed," she revealed to Ellen. "A lot of people don't see trans women as women. So, the men that are attracted to women, people think they are gay. And if you are a straight man, you don't want people to think you're gay. So a lot of the time they don't want to disclose or want to let anyone know."
Cox joked that while before it was the men that wanted to keep things quiet about the relationship, now she is the one that wants privacy — which probably explains while she is keeping the identity of her new flame a secret for now.