Halsey Sets The Record Straight On Her Canceled Tour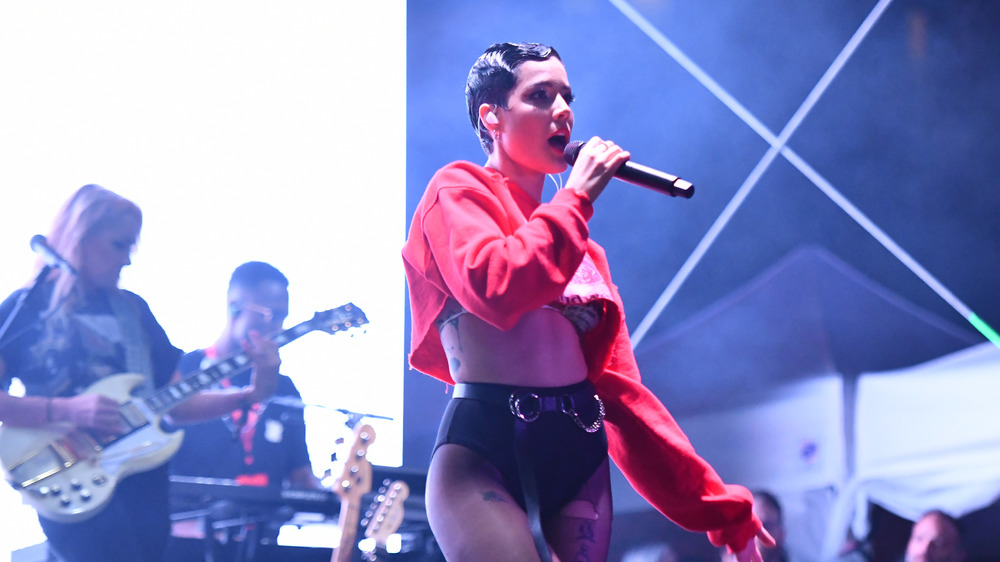 Noam Galai/Getty Images
Halsey has had a big week of announcements. The 26-year-old singer released a statement on January 27 that her Manic tour, which had originally been scheduled for 2020 but was postponed until summer 2021 due to COVID, is now officially cancelled (via Celebrity Access). The statement read in part, "I miss seeing you all in the crowd every night more than anything, but I need to prioritize your health and safety. That being said, the Manic tour is now officially cancelled. We wanted to hold out hope that this tour could eventually happen, our priority now is getting your ticket money back to you immediately." She went on to lament that this tour was to be her "most unique yet," but assured fans that she is "dreaming of days where we can all be together again. I love you and we will adapt and grow and find new ways to connect despite the circumstances." 
This same week, Halsey also announced that she is expecting her first child with Alev Aydin, a writer and producer (via People). These dual announcements seem to have sparked some rumors that Halsey's real motivation for cancelling her tour was her pregnancy, but the singer took to Twitter today to set the record straight. 
Halsey makes a statement on Twitter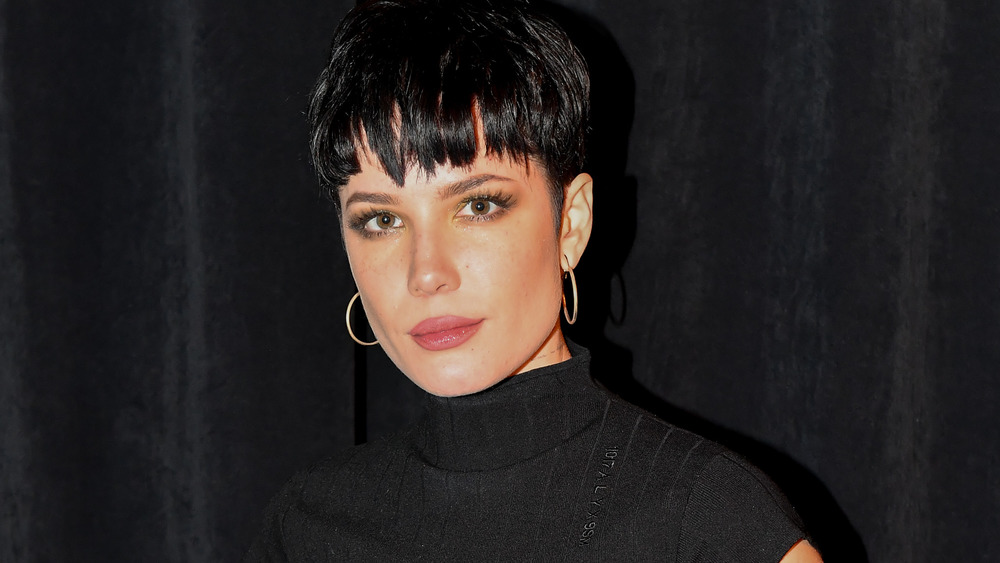 Allen Berezovsky/Getty Images
In the wee early hours of Januray 29, Halsey tweeted, simply, "and just so we're aware, if it wasn't for Covid I woulda done the tour pregnant." The statement was accompanied by a laughing emoji, presumably to display how silly she felt the rumors were. Many fans have replied to her post with awe and with love at the idea of a very-pregnant Halsey performing in her usual high-manner energy, saying things like, "people in the front row get a child instead of confetti" and "I know you would have done the tour... You're a tough woman a fighter. Wish you the best. Take care." 
And the love just kept coming. Fans tweeted their full and loving support, with statements like, "we Are so proud of u, I mean it! You Are one of stronger woman I know. U mean a lot to Me. And I wanna tell u that I just wish u the best for u and your baby. Please do not pay Attention to the haters. U deserve to be happy, u deserve peace," and "I'm very much your fan I love you so much I hope your baby is born well and very healthy and God protects him from all this We love you Halsey."