Jason Alexander's Stunning Net Worth Finally Revealed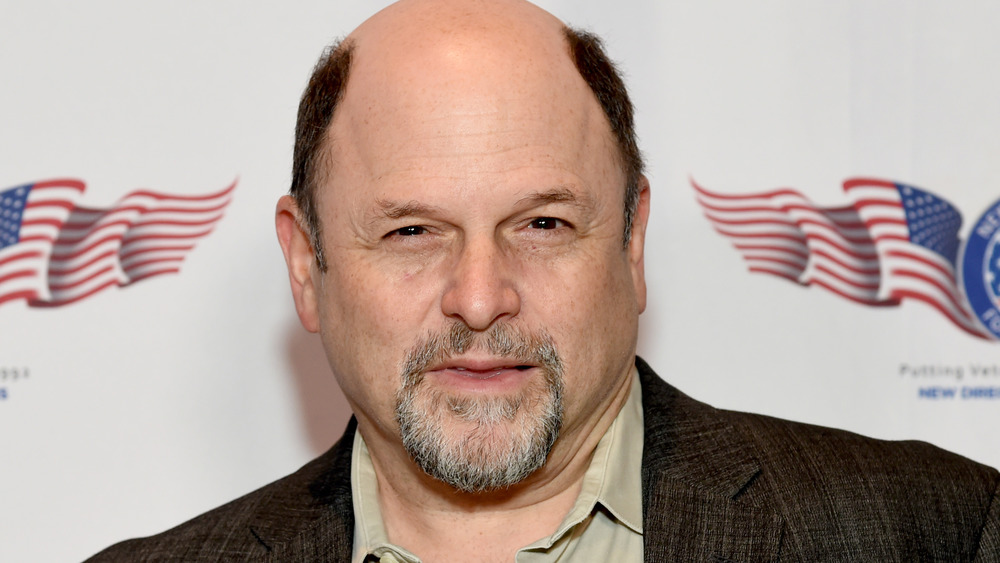 Michael Kovac/Getty Images
Jason Alexander will forever be remembered and typecast as George Costanza from Seinfeld. The Things has Alexander ranked as one of the top four earners from the iconic show, which ran for nine seasons between 1989 and 1998. Not only did Alexander earn seven Emmy nominations for his portrayal of the uptight New Yorker, but he also had a pretty significant movie career in hits like Pretty Woman and Disney's The Hunchback of Notre Dame (via Emmys). 
Jason Alexander has embraced his character looks and comedic chops and even made appearances in country singer Brad Paisley's two music videos, "Celebrity" and "Online," per Sounds of Nashville. The 61-year-old actor is also a fan of the stage, where he earned a Tony Award as Best Leading Actor in a Musical when he starred in Jerome Robbins' Broadway back in 1989, and fans can watch his acceptance speech on YouTube today. The triple threat also appeared in The Producers in 2003 (via Playbill). With all these parts under his belt, Jason Alexander must have earned a pretty penny, with fans wondering what his net worth is currently.
What Jason Alexander earned from Seinfeld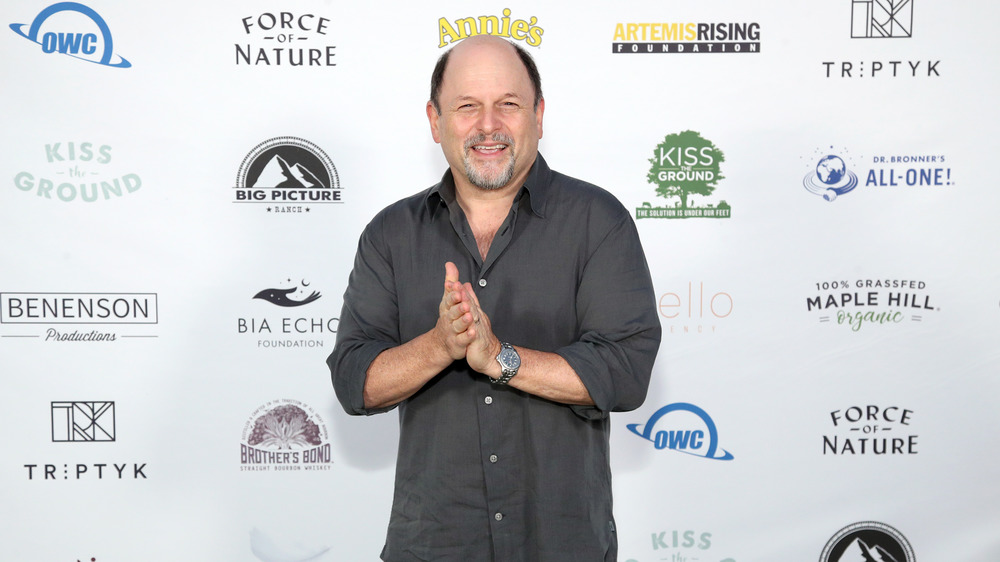 Rich Fury/Getty Images
The popular 90s character was known for his great one-liners which often bounced off Jerry Seinfeld's humor as the two bantered. Even though George Costanza's character has been referred to as "neurotic" by Seinfeld Scripts and the "lord of the idiots", Jason Alexander is far from dumb and has worked hard to achieve his success. Celebrity Net Worth has Alexander down to be worth a cool $50 million. By season five of Seinfeld, the supporting cast had negotiated to earn $150,000 per episode. By the last season, Alexander brought in $600,000 per episode. Not too shabby.
The New Jersey native also did not place all his eggs in one basket with just acting. Per Celebrity Net Worth, Jason Alexander made sure to branch out as a comedian, director, producer, writer, and singer. Even though the actor is worth millions, he also gives back to his community and has served as the spokesman for the Scleroderma Foundation. He has also made appearances in numerous commercials on behalf of the ASPCA. According to the outlet, one of the most significant issues close to his heart is the OneVoice initiative, which aims to hear the opinions of moderate Israelis and Palestinians who want to see mutual peace.
Jason Alexander is still working today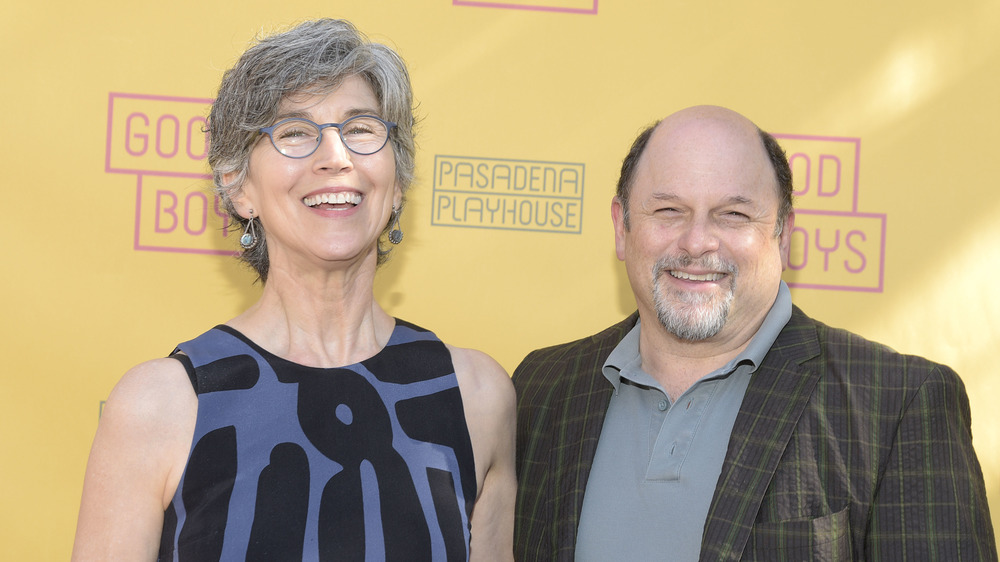 Michael Tullberg/Getty Images
The beloved actor is still around today and is going to be making an appearance in a Super Bowl LV commercial for Tide (via YouTube). The premise is that of a teenager's dirty hoodie, which shows off Alexander's face and all the antics it has gotten up to during his day. The Jason Alexander hoodie has to go through some trying situations, such as taking out the garbage and having a dog drool all over it. 
People interviewed Alexander, who said it was "really flattering to be thought of as someone that can satisfy that audience, because it's very large, and there's a lot of competition for who had the best spot that day." Even though the father of two may not know which two teams have made the cut for this year's Super Bowl, he knows one thing is for sure, "People really, really look forward to the commercials." Fans of Alexander and football can tune in on February 7 to catch a glimpse of all his funny faces.