Jared Leto's Net Worth Is Higher Than You Think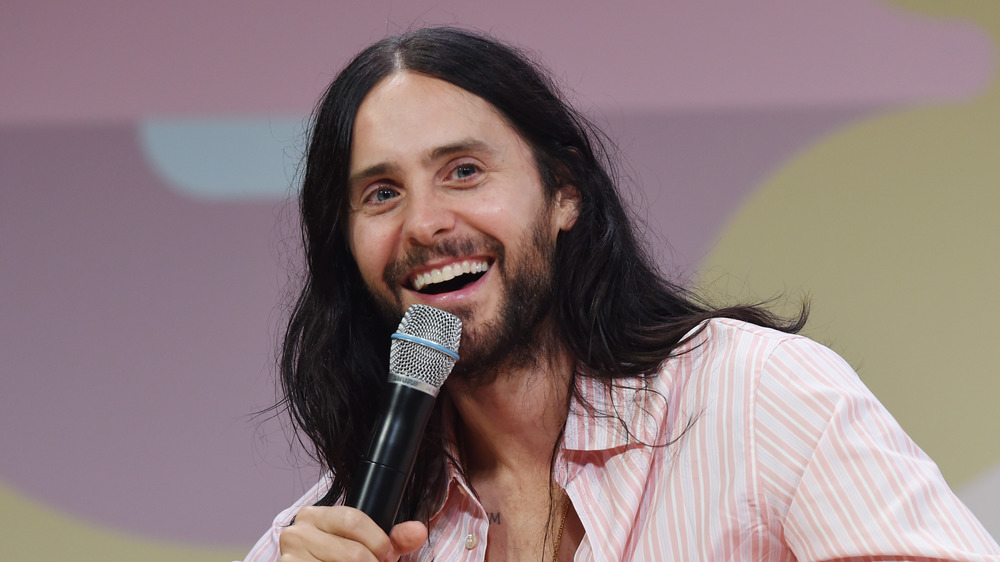 Stefania D'alessandro/Getty Images
Actor Jared Leto has become known for his slightly eccentric behavior. Who could forget when he went method to get into his Joker character on the set of Suicide Squad and sent his co-stars boxes of bullets (via ABC News)? Or the case of his missing Oscar (via Los Angeles Times)? (Yes, that one he won for Dallas Buyers Club).
But underneath all of Leto's strange tricks and eccentricities (Per People, how many celebrities can say that they emerged from a 12-day silent retreat only to find that the world had completely shut down due to COVID-19?), there is an actor who probably has a lot more wealth than you'd think.
Per Celebrity Net Worth, Leto is worth a cool $90 million. But like any savvy business person or entrepreneur, Leto has a diversified revenue stream. In addition to earning money from appearing in films like Requiem for a Dream and Blade Runner 2049, Leto also earns his fortune from his music career (he's the frontman of the popular band Thirty Seconds to Mars), and through investments in major startups like Uber and Airbnb (via CNBC).
In fact, Leto has said that the way he makes his money isn't really from his acting at all — or much from his music, either. "I've never made money from films," Leto told Billboard in 2015. "It's a challenge to make money from music these days — that's one of the reasons I've been really entrepreneurial."
Jared Leto is a Renaissance man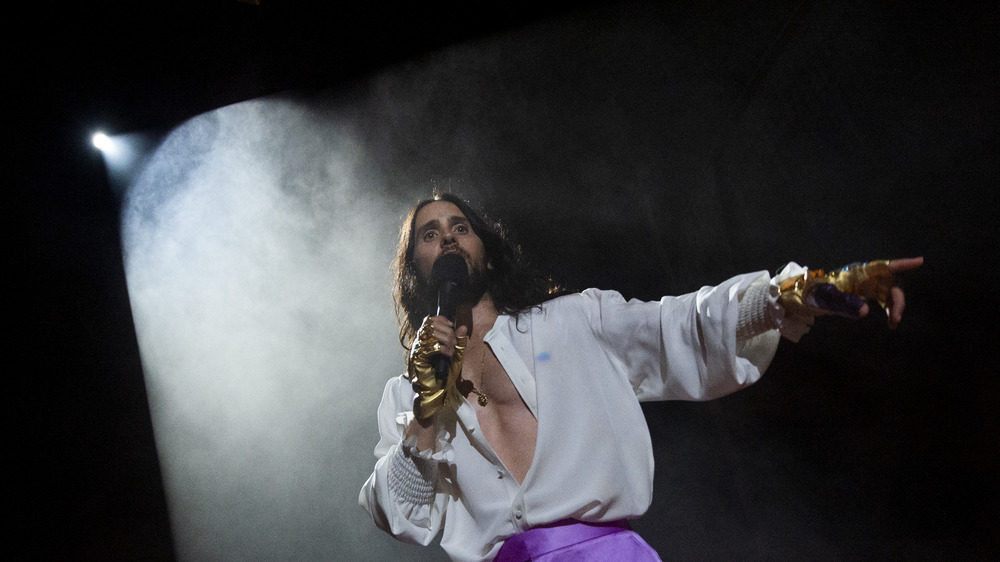 Roberto Panucci - Corbis/Getty Images
It's no secret that the music industry has changed vastly since Leto first co-founded Thirty Seconds to Mars with his younger brother in 1998 (via The Heights), with it becoming increasingly difficult for artists to earn a living from music (via USA Today). To combat that, Leto has worked to ensure that Thirty Seconds to Mars does as much as it can in-house, including but not limited to filming their own videos and distributing tickets, per Billboard. "All our digital marketing and social media was done in-house before people even knew what those terms were," Leto told Billboard.
Leto has actually been able to take the lessons he's learned from the music industry and apply them to the tech world. "In a band...it's very similar to a start-up. You're a few people in a garage," he once shared with CNBC, saying that it was being a jack-of-all-trades that led him towards investing in the first place. "It put me on the path early on to be independent and entrepreneurial. And it led me to the tech world."
However, despite the accumulation of this wealth, Leto isn't stepping away from the acting world any time soon. He just signed on for the AppleTV+ limited series WeCrashed: The Rise and Fall of WeWork, alongside Anne Hathaway (via Deadline). And given his own experience in the startup world, seems like this is one role that Leto won't have to get method for.