Inside Travis Kelce's Relationship With Girlfriend Kayla Nicole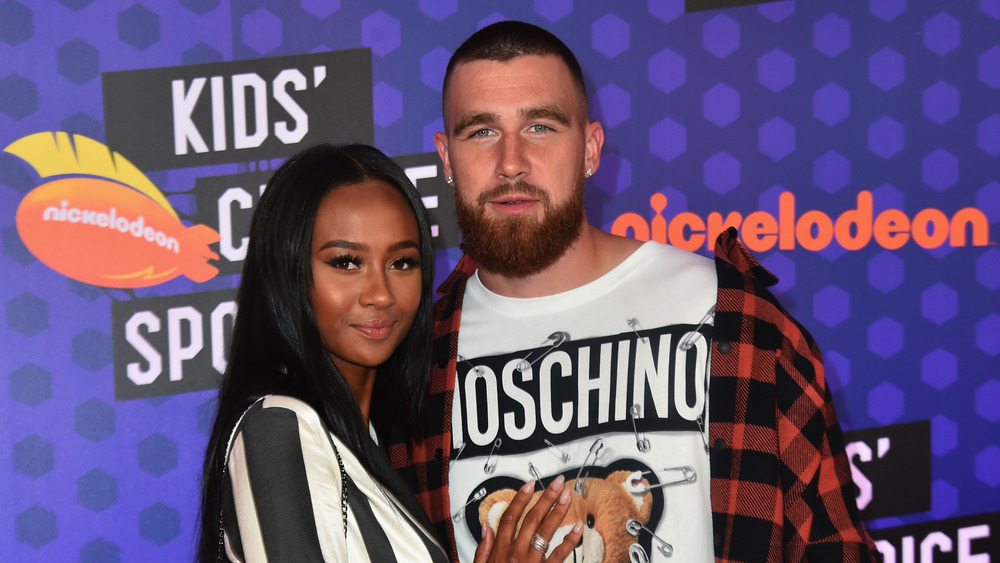 Alberto E. Rodriguez/Getty Images
When Travis Kelce, NFL tight end for the Kansas City Chiefs, takes the field at the 2021 Super Bowl on February 7, one of the millions cheering him on will be his girlfriend, Kayla Nicole. According to Page Six, Kelce first began dating the on-camera host and model in 2017. They initially had an on-again, off-again relationship, but today it looks like things between the two are solid and serious.
In addition to being one of the biggest cheerleaders for the Kansas City Chiefs, Kayla is the founder of the Strong Is Sexy initiative, which promotes body positivity by focusing on working out to stay healthy and strong rather than reach a low number on the scale.
After Kelce skyrocketed to fame, he had his own dating show titled Catching Kelce that aired in 2016 (via IMDb). He didn't find his one and only on reality TV — but it turned out to be for the best because just one year later he and Kayla connected on Instagram (via FanBuzz), and the rest is history.
Kayla Nicole is a successful model and sports host
Kayla Nicole is dating one of the most successful athletes in the country and she frequently uses social media to express her support for his career, but she's also a major success in her own right.
According to FanBuzz, the Los Angeles native graduated from Pepperdine University with a degree in broadcast journalism. In her Instagram bio, she describes herself as an "on-camera host." In this role, she's worked with the likes of the BET, NBA, and All Def Digital.
Kayla has also worked as a model, and it looks like she's ready to add a new moniker to the list. During a "true or false" session on Instagram live this month, one fan asked if she's ready for motherhood. "False," she wrote back. "I am ready to be a wife though. COUGH COUGH COUGH COUGH" (via The New York Post).
Did you hear that, Travis?
We're definitely on "engagement watch" for this duo.