Here's Where You Know The Song In Mercari's Super Bowl Commercial From
If you've seen Mercari's Super Bowl commercial, the music probably sounded familiar even if you didn't identify it immediately. There's nothing more frustrating than recognizing a song but not quite being able to place it, so we're here to give you the lowdown on the song, its origins, and why Mercari chose it.
The tune itself is The Beatles classic "Hello, Goodbye," which originally released as a non-album single back in November 1967. It was later included on the band's Magical Mystery Tour album. Like many of The Beatles' tunes, "Hello, Goodbye" has been widely covered by artists including James Last, The Carnabees, The Cure, Bud Shank, and the Soulful Strings (via SecondHandSongs). It also got the cover treatment on the TV series Glee. This version was also released as a single and featured as the opening song on the album Glee: The Music, Volume 3 Showstoppers in 2010.
The cover featured in the Mercari commercial is sung by Boh Doran (via Ultimate Classic Rock).
"Hello, Goodbye" was chosen because Mercari thought it exemplified the company's ideals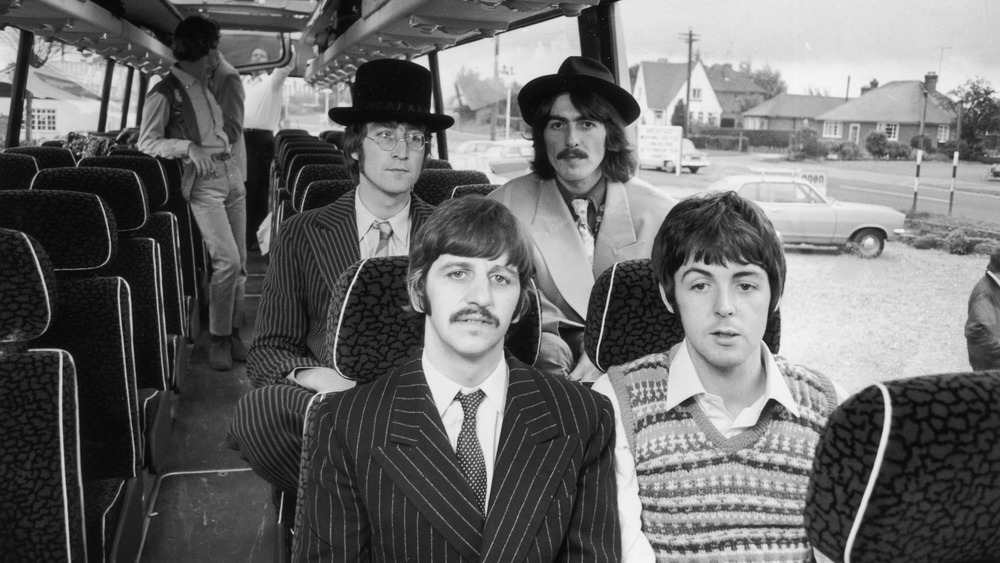 Potter/Getty Images
"Hello, Goodbye" was carefully selected by the Mercari team because they felt the song embodied the ideals of the e-commerce company which allows users to quickly buy and sell items from an app on their smartphones.
"At its core, Mercari is about connecting people. When people shop on our platform, they are discovering items that will breathe new life into their space. As a seller, they are passing meaningful items on for others to enjoy," said Walter Hangad, the brand marketing director for Mercari US, as reported by Reel 360. "We chose 'Hello, Goodbye' from the Beatles for this campaign because it perfectly amplifies this concept, as well as the emotion behind it — one person says 'goodbye' to something they love so another can say 'hello' to a delightful new find."
If you love Doran's voice, you can check out more of her music on her official website. According to her bio, Doran's biggest music influences include The Cranberries, Alanis Morrissette, and Sheryl Crow. "[Doran] stands for women and people of any background to believe in themselves enough to learn all the skills they need to find their own voice and make a mark in the world," her biography reads. Amen to that!