Here's What You Don't Know About Tony Romo's Famous Brother-In-Law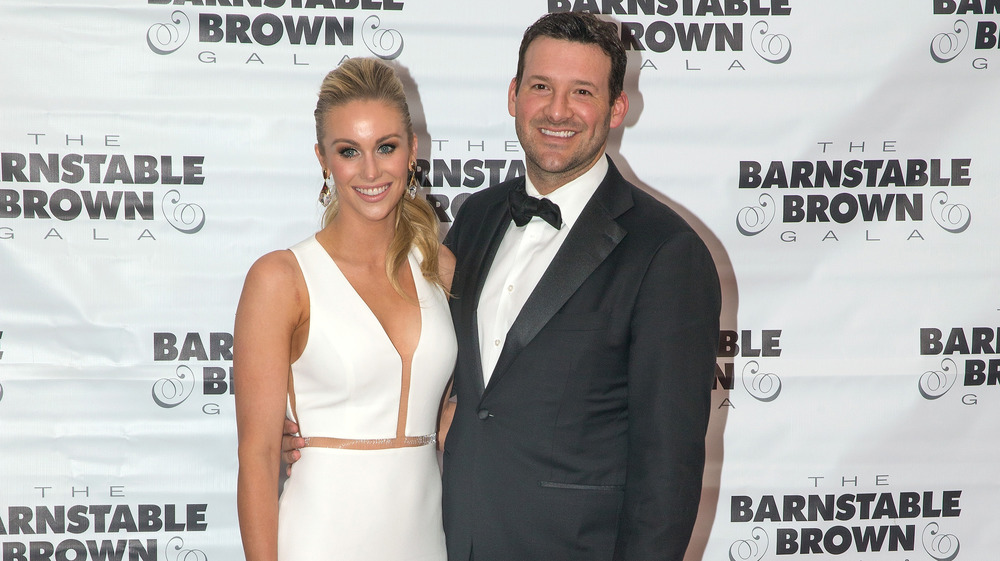 Joey Foley/Getty Images
Many people remember that former Dallas Cowboys quarterback Tony Romo famously dated Jessica Simpson for two years (via People). They split all the way back in 2009, and since then, the now football commentator has married someone else, who happens to have a famous connection (via Sports Casting). That someone is Candice Crawford, a former Miss Missouri whom Romo began dating in 2009 after the breakup heard 'round the world (via Fan Buzz). The former beauty queen and football player said "I do" two years later, and now share three sons.
But when Romo joined the Crawford family, he was not the only well-known face at the dinner table. Candice's older brother is someone you know from his days starring on Gossip Girl (via Country Living). Indeed, Romo's brother-in-law is none other than Chace Crawford. Interestingly, Romo and the actor share an ex girlfriend in common, with both reportedly dating Carrie Underwood at one point in the past.
When Tony Romo met the Crawford family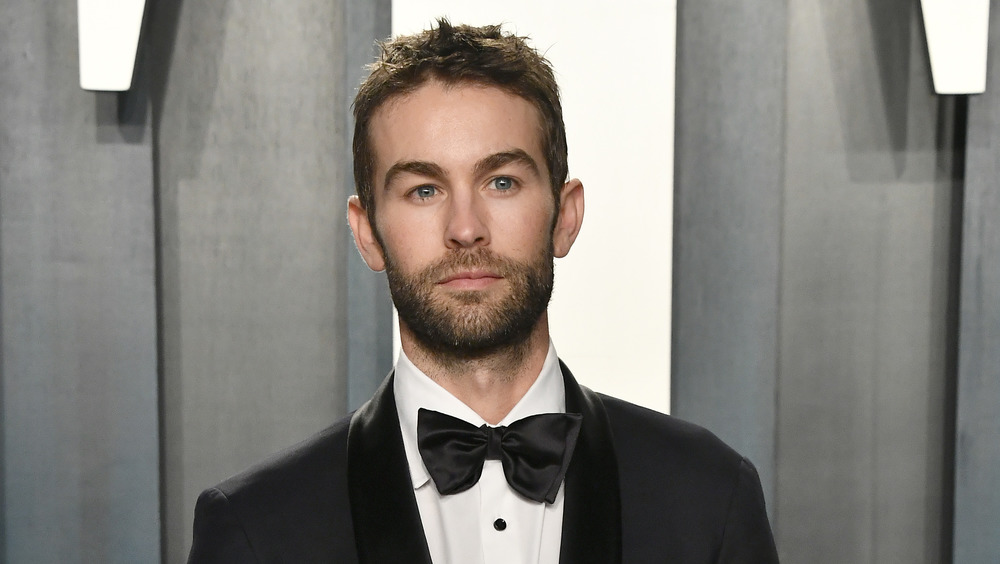 Frazer Harrison/Getty Images
The 35-year-old actor recently shared a pretty funny anecdote about his parents meeting Romo when he first started dating Candice. During an appearance on the Rich Eisen Show, Crawford shared the former star player for Dallas picked his date up at her house — she was actually still living at home at the time (via Dallas News).
"And my parents, being massive Cowboys fans, she didn't want them in the house. And they said, 'we're already here. What do you want us to do?'" Crawford related. He went on to say about his sister, "And she said, 'hide. Hide in the back.' She made my parents hide." 
Crawford didn't say whether he had to hide before first meeting Romo, but he did share last year, "I grew up in Dallas, big fan. It was very surreal to become friends with him. We were the family that took ridiculous Christmas pictures in front of the fireplace with Cowboys starter jackets and white turtlenecks and that's a true story. You know it was the '90s because of the starter jackets. When he became a part of our family, watching those football games became a lot more nerve wracking" (via ET Online).