The True Meaning Behind The Weeknd's Stage Name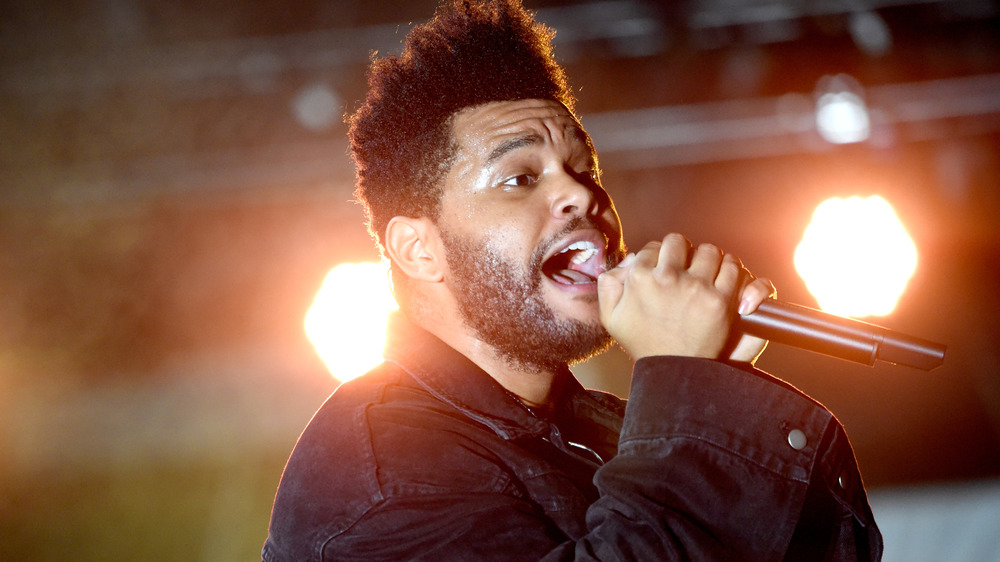 Kevin Mazur/Getty Images
It may be surprising to many fans to learn The Weeknd's real name is Abel Makkonen Tesfaye (via Britannica). Many of us take his stage name at face value — after all, we are too focused on how talented the singer is and how much we love his songs to think about how he chose "The Weeknd" for us to know him by. But it turns out the Canadian star, who has won three Grammys and been nominated for ten, bestowed this name upon himself for a very specific reason. The story is actually quite interesting.
The "Blinding Lights" crooner left home one weekend, and never came back. So, he named himself The Weeknd, but left out the "e" because there was a Canadian company with that name. But there's more to the story behind the star's name than that, with The Weeknd actually taking to Reddit to explain more about how he chose his unique moniker, and how he almost picked something else.
How The Weeknd's stage name was almost HOB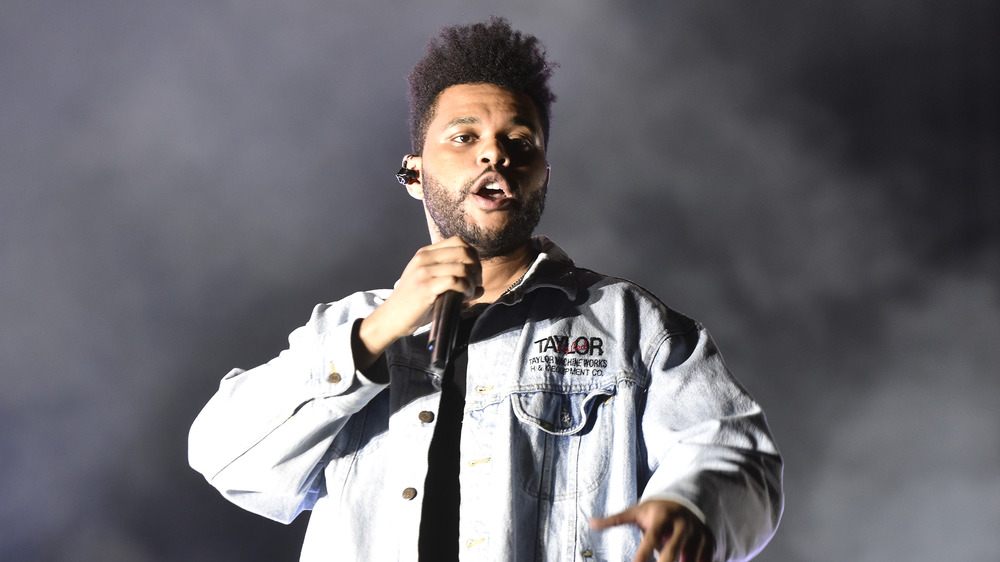 The Weeknd is singing
MTV reported back in 2013 that The Weeknd appeared on social media to talk to fans. Among the many topics discussed — including his love life — was how he picked his stage name.
"I left home when I was about 17 dropped out of high school and convinced Lamar to do the same lol," he shared, referencing a member of the XO crew, which according to U Music, is a group of rappers and various talent involved with The Weeknd's success. He went on to share, "We grabbed our mattresses from our parents threw it in our friends s****y van and left one weekend and never came back home."
The Weeknd noted about his name, "It was gonna be the title of HOB [House of Balloons]" — this is what he called his first mixtape. Then he confessed, "I hated my name at the time though so I tried it as a stage name. It sounded cool."
He also confirmed the "e" was dropped due to possible copyright issues with a company from his home country called "The Weekend."