You'll Only Hear This Name Come From Andy Reid's Wife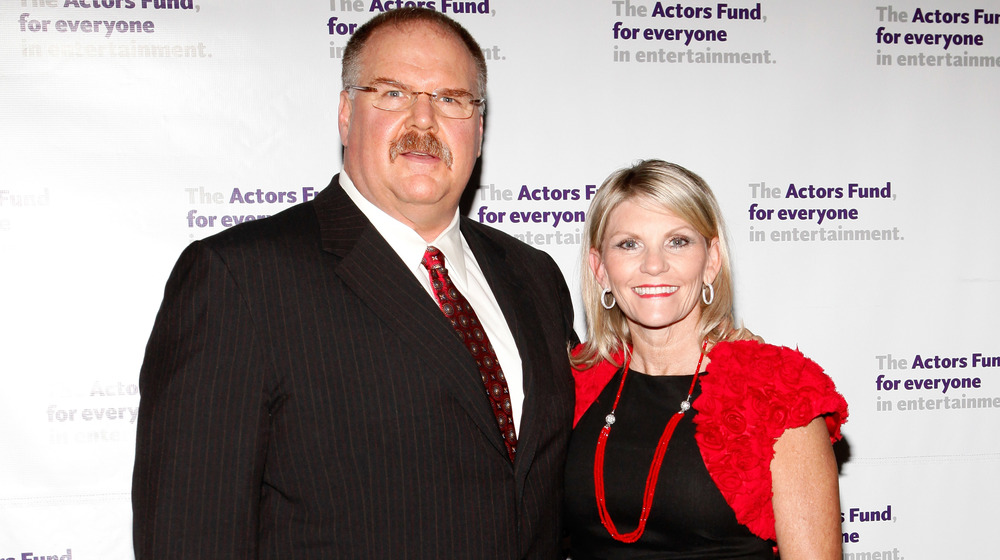 Cindy Ord/Getty Images
Andy Reid may be called a lot of names, like perhaps, "prolific" after he led the Kansas City Chiefs to a Super Bowl matchup against the Tampa Bay Buccaneers in 2021. SB Nation calls him "innovative," and "studious," and even "brilliant." ESPN notes that everyone seems to love Reid, who is nicknamed "Big Red" according to The Washington Post. But no one loves the 62-year-old more than his wife and partner for 40 years, Tammy.
The parents of five are clearly very devoted to one another still, with Reid telling People he thinks of his spouse as a "trophy wife" and saying about their relationship, "I call her my girlfriend for that reason. You never lose interest if you do that, right, you guys out there? Call them your girlfriend and you always do special things for them." Tammy said about his team's win, "Just seeing all the hard work he puts in, I'm just so happy for him."
Andy Reid is called many things, but only this name by his wife Tammy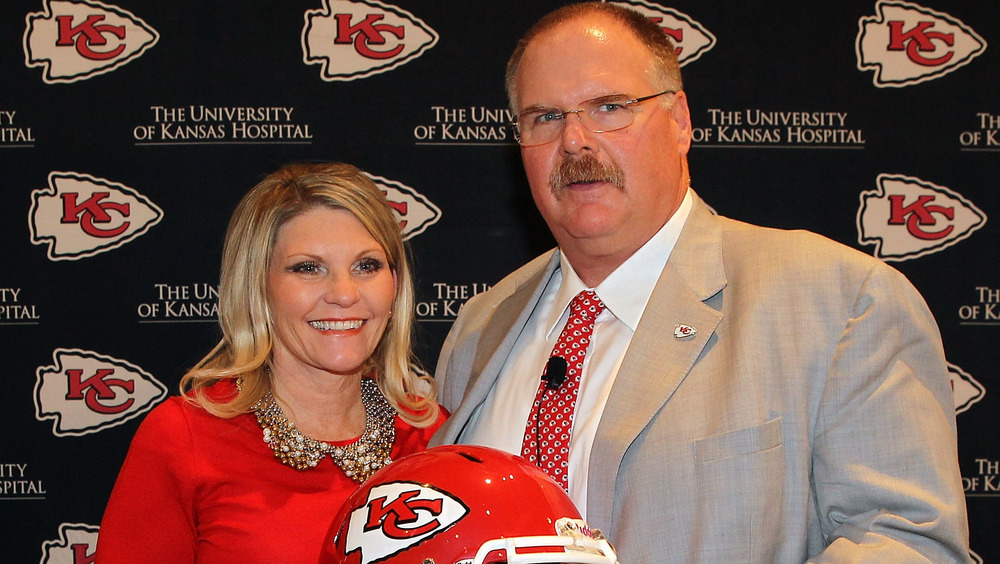 Jamie Squire/Getty Images
His longtime wife isn't the only person who has heaped praise upon Reid, with Kansas City offensive coordinator Eric Bieniemy telling The Washington Post, "He's a great man. He's a great human. He's a great mentor. He's a great leader."
Clearly a lot of folks have a lot to say about Reid — Fansided cites his "creative genius." Quarterback Patrick Mahomes said he wouldn't sign with the Kansas City Chiefs until he knew Reid was staying. All around, Reid enjoys a great reputation, with colleagues calling him a "teddy bear" and a "gentleman" (via ESPN).
But there is one name only Reid's wife can get away with calling the lead coach. According to Heavy, Tammy has been calling her hubby Andrew for quite some time, and consider that the two have been together since saying "I do" in the early 1980s.