Here's What H.E.R.'s Slide Really Means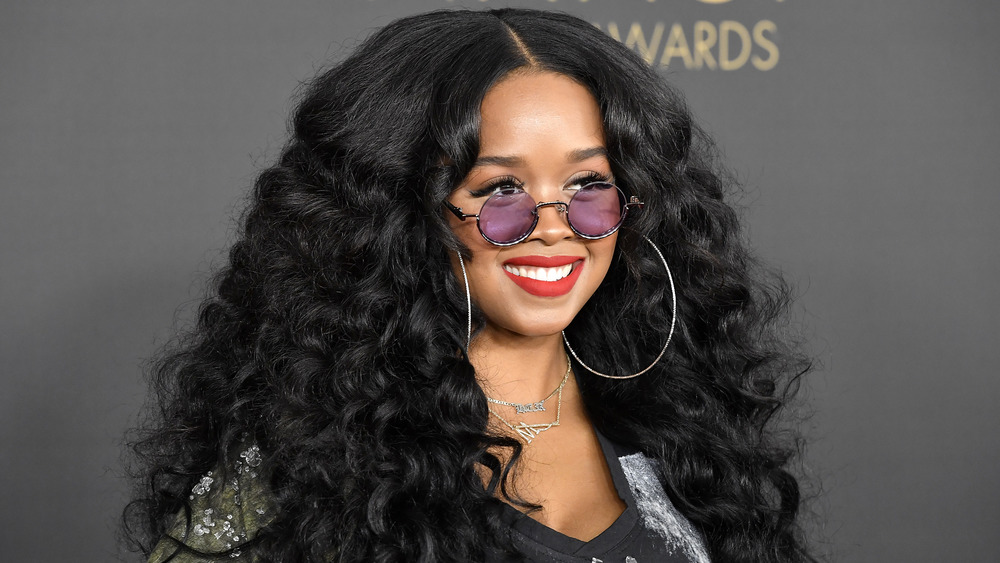 Frazer Harrison/Getty Images
Fans of singer-songwriter H.E.R. will know that the two-time Grammy Award winner likes to keep a low profile. Rarely seen without her signature sunglasses, she chooses to barely show her face or share many details about her life. Following in the footsteps of fellow singer-songwriter Sia, H.E.R. does her best to stay out of the spotlight and keep her personal life separate from her public life. 
Explaining her reason for shying away from stardom, H.E.R. (an acronym for Having Everything Revealed) told Papa Keith on 103.5 The Beat in Miami, "I reveal who I am and my stories and my emotions, and music is an outlet for me. But it's all revealed through my music and my message." She continued, "Even though I don't show my face and I don't tell people who I am or more about me, it's — really, you get to know who I am in my music (via YouTube)."
This is exactly why, whenever she releases new music, we're desperate to decode the lyrics. Such is the case with her latest hit with rapper YG.
H.E.R.'s 'Slide' is a tribute to her hometown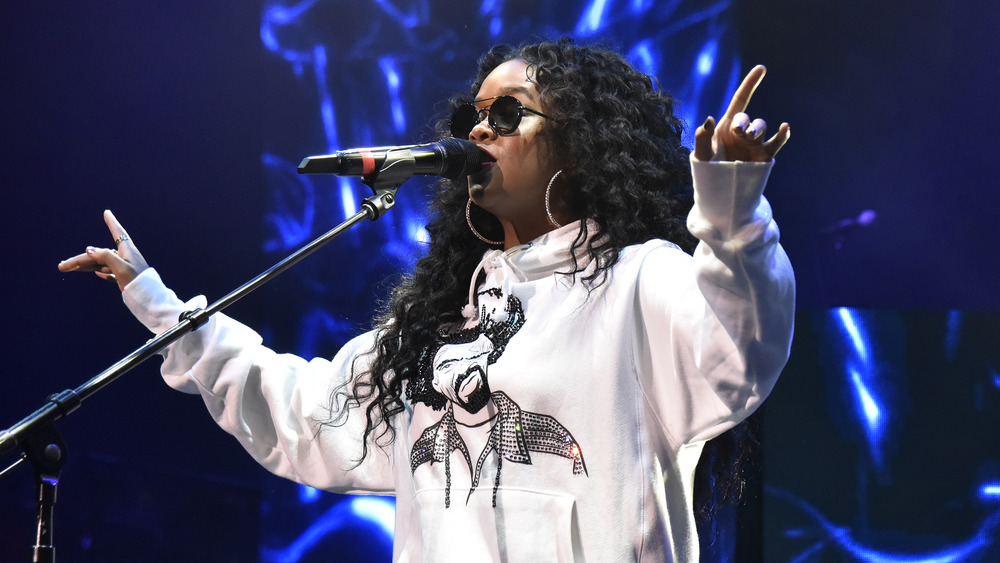 Tim Mosenfelder/Getty Images
H.E.R.'s song "Slide" is all about living in the moment, but it's also a tribute to the Bay Area, where the songstress grew up, starting with the title itself, "Slide." Speaking to Genius, H.E.R. revealed, "People in the Bay always say, 'I'm from the slide', like 'I'm from the slide' or 'I'm goin' come scoop', that's just the lingo, you know, so 'when we going to slide', like 'when we going', 'where are we going', 'what are we doing', it's just that urgency ... of being the moment." 
There are multiple references to the Bay Area scattered throughout the song. "Candy paint with the windows all black / Seats crème brûlée, what they gon' say?" she sings, explaining to Genius, "When I think about the Bay Area, I think about being home in downtown Vallejo, and seeing all the candy pink cars, like that's really where that came from. I grew up seeing people ghost riding the whip, you know, and doing doughnuts in these amazing blue, purple, different-colored cars." 
While Bay Area natives may pick up on these hidden eggs, if you listen really carefully, maybe you will too.