The Bachelor's Melissa Rycroft Has Some Thoughts About Clare And Dale's Split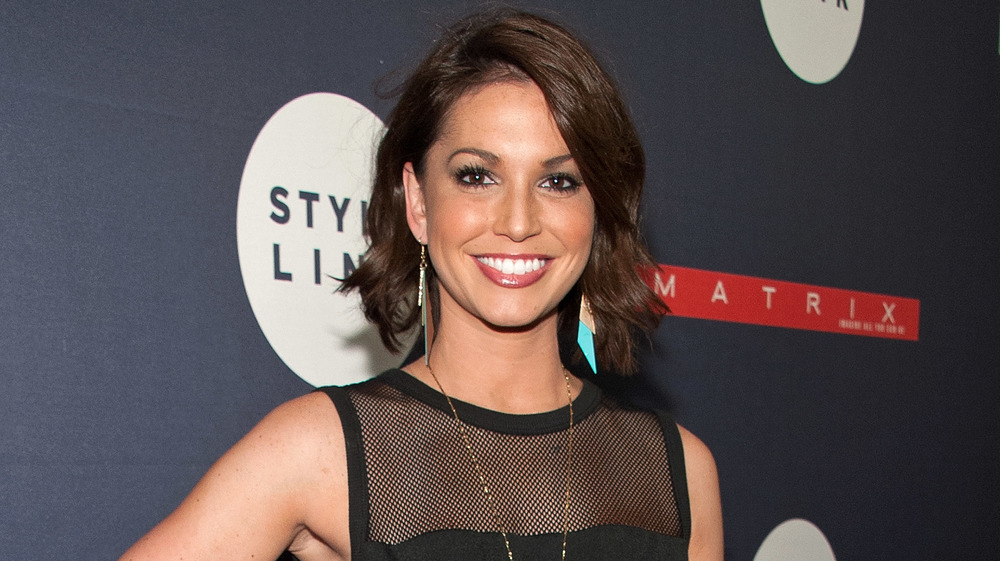 D Dipasupil/Getty Images
It's hard to forget the botched engagement of Melissa Rycroft and Jason Mesnick on season 13 of The Bachelor (via Fandom). Fans watched in shock as the couple ended their relationship on national TV — okay, more accurately Rycroft was unceremoniously dumped by Mesnick in favor of runner up Molly (via Cheat Sheet). To be fair, the new couple went on to get married and have been together for going on 11 years (via Bachelor Nation). They also share two kids, according to Us Weekly.
But their happiness still leaves a scorned Rycroft, who knows a thing or two about Bachelor relationships not working out. And the now married reality star has some thoughts about the newest couple to call it quits from the love competition franchise — Clare Crawley and Dale Moss. In fact, according to Us Weekly, Rycroft was quick to bet they would break up before it even happened.
Why Melissa Rycroft wasn't surprised Clare and Dale ended their engagement
Rycroft is no stranger to an engagement dissolving due to not having a "foundation," as she intimated about why Crawley and Moss' relationship may have crumbled. The 37-year-old went on to tell Us about the failed duo, "We haven't seen the deep intimate talks and ... there is a big difference between a 39​​-year-old woman and a 31-year-old guy."
She also questioned, "Does [Dale] want to get married next year and have kids? Maybe ... but he may also kind of get a taste of what Bachelor Nation can do to somebody and then say, 'You know what? I don't want to be tied down right now and I want to experience all of this.' I mean, the pessimist in me is saying it's probably not going to work out."
It turns out Rycroft was right — and perhaps the speed at which Crawley and Moss supposedly fell in love and got engaged, then talked marriage and babies, is to blame for their split. No one knows but them why it ultimately didn't work out, but for her part, Rycroft has been there, done that, and luckily, has also moved on. She has been wed to Tye Strickland since 2009 (via CNN).