Tony Bennett's Family Shares Sad News About His Health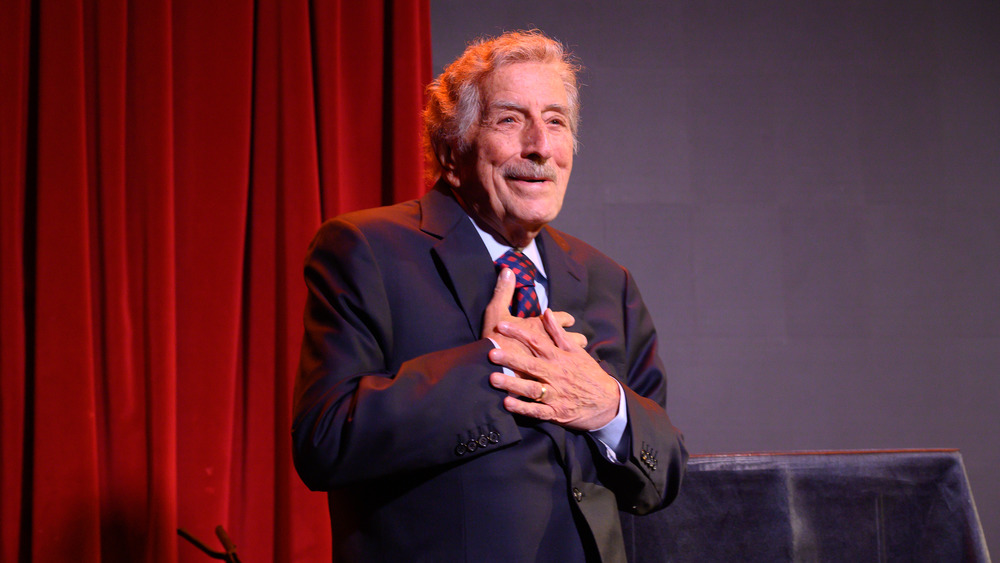 Noam Galai/Getty Images
Tony Bennett's family has revealed that the legendary singer has Alzheimer's disease (via AARP). Part of the reason this news is coming out now is because of an upcoming LP featuring Bennett and Lady Gaga. The songs were recorded between 2018 and 2020, and it is set to come out this spring. Bennett's family and team want fans to be able to enjoy what could be Bennett's last record, causing them to share the news of his condition.
In 2015, Bennett told his wife, Susan Crow, he couldn't remember musicians' names when onstage, so she listed them out and put them on his piano. She accredited this forgetfulness to normal aging, but Bennett wanted to see a doctor.
He was diagnosed in 2016 by Gayatri Devi, M.D., who said Bennett "is doing so many things, at 94, that many people without dementia cannot do" and that he "really is the symbol of hope for someone with a cognitive disorder." Devi said Bennett's support system, especially his wife, who is his primary caregiver, is helping with that. "I've been humbled by the level of devotion. She also expects a lot from him... but she's also very much in love with him. And he rises to her expectations."
Music is helping Tony Bennett and his family with his Alzheimer's disease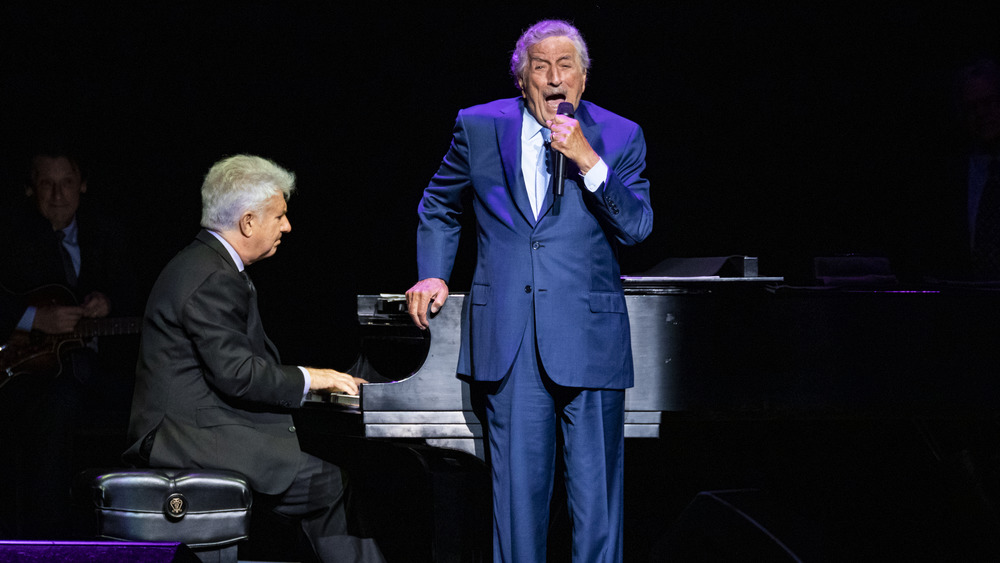 Scott Legato/Getty Images
Tony Bennett's neurologist encouraged Bennett to continue touring, even after his Alzheimer's diagnosis. According to research published in Frontiers, music has been used to treat cognitive and behavioral symptoms of Alzheimer's disease, assisting with relaxation and social interactions.
Therefore, Bennett performed at the Macy's Thanksgiving Day Parade and the Rockefeller Center tree lighting in 2016, and in 2018, he re-recorded "Fascinating Rhythm" after nearly 69 years, setting a Guinness World Record for the longest time between the release of a recording and a re-recording of the same single by the same artist (via Time). Bennett's last public performance occurred on March 11, 2020, before the coronavirus pandemic led to musical events being cancelled.
"Singing is everything to him," Bennett's wife, Susan Crow, told AARP. "There's a lot about him that I miss, because he's not the old Tony anymore. But when he sings, he's the old Tony."