Here's What You Need To Know About The CDC's Mask Mandate For Travelers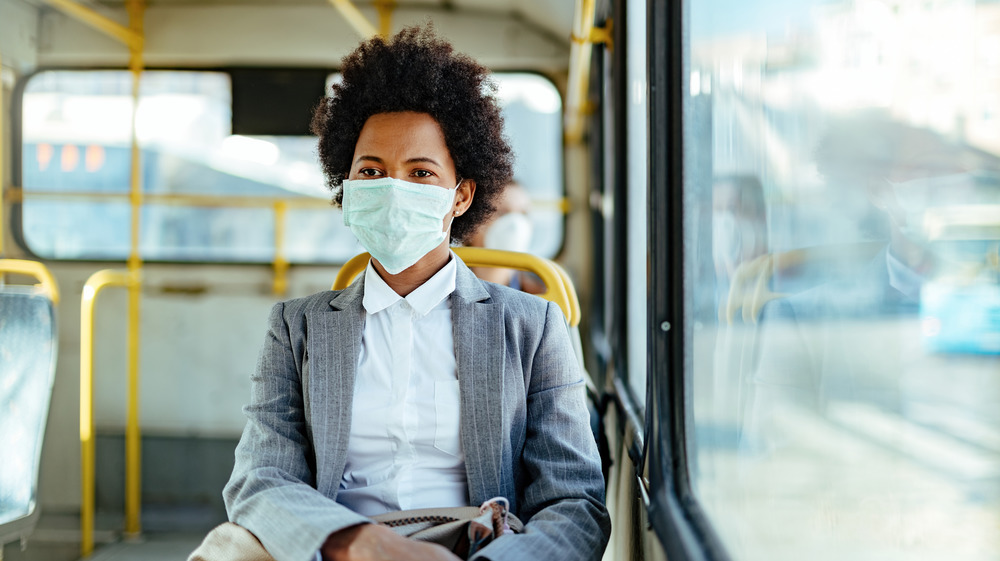 Shutterstock
New mask requirements from the Centers for Disease Control and Prevention will go into effect at 11:59 p.m. on Feb. 1. With this, a domestic traveler must wear a mask that covers his/her nose and mouth while using transportation operated by local, state, territorial, or tribal government authorities and while inside transportation hubs, such as airports and subway stations.
Operators must require compliance, and this includes only boarding people who are wearing masks properly, reminding those who aren't that they are violating federal law, and disembarking anyone who refuses to comply. Exemptions for taking off a mask include while eating, drinking, or taking medication; communicating with someone who is hearing impaired where seeing the mouth is essential; wearing an oxygen mask on an aircraft; and children under the age of 2.
These rules do not apply to personal, non-commercial transportation use, commercial motor vehicles in which the driver is the sole occupant, and those chartered or operated by the military.
Coronavirus deaths in the US have passed 441,000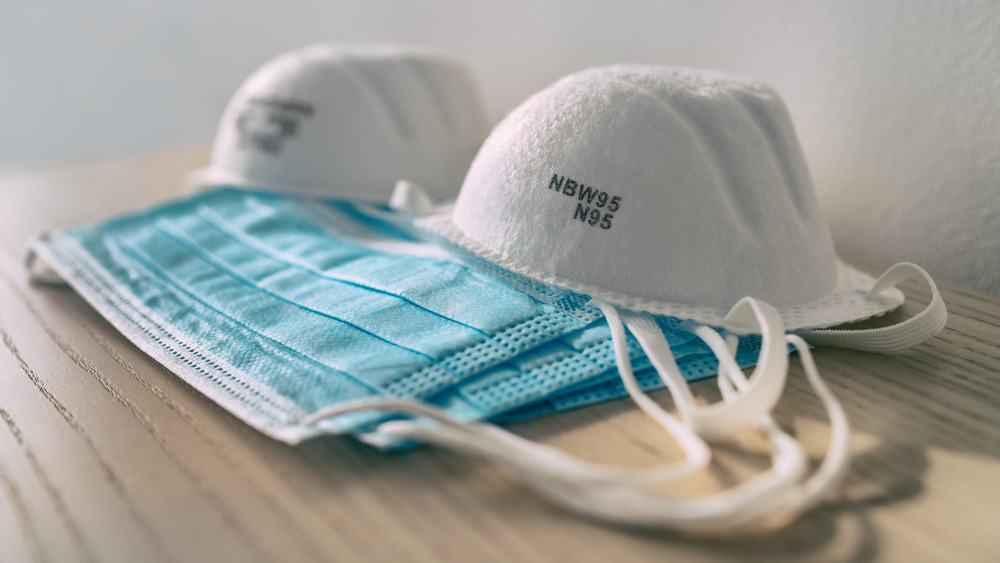 Shutterstock
The Centers for Disease Control and Prevention (CDC) has stated that wearing a mask can help slow the spread of COVID-19. And Dr. Anthony Fauci, the nation's leading infectious disease expert, recently voiced his support for double-masking, telling NBC's Savannah Guthrie that it "likely works." He explained, "If you have a physical covering with one layer, you put another layer on, it just makes common sense that it likely will be more effective, and that's the reason why you see people double masking, or doing a version of the N-95."
As of Feb. 1, the United States surpassed more than 441,000 coronavirus deaths (via The New York Times). Last month, the CDC forecast the number would go up to 479,000 to 514,000 total COVID-19 deaths by Feb. 20. As a result, the CDC is still pushing out reminders, in addition to this new mask mandate for domestic travelers: Masks are not substitutes for social distancing, and everyone must continue washing their hands with soap and water and using hand sanitizer with at least 60% alcohol.