Here's Where You Know The Song In The Corona Seltzer Commercial From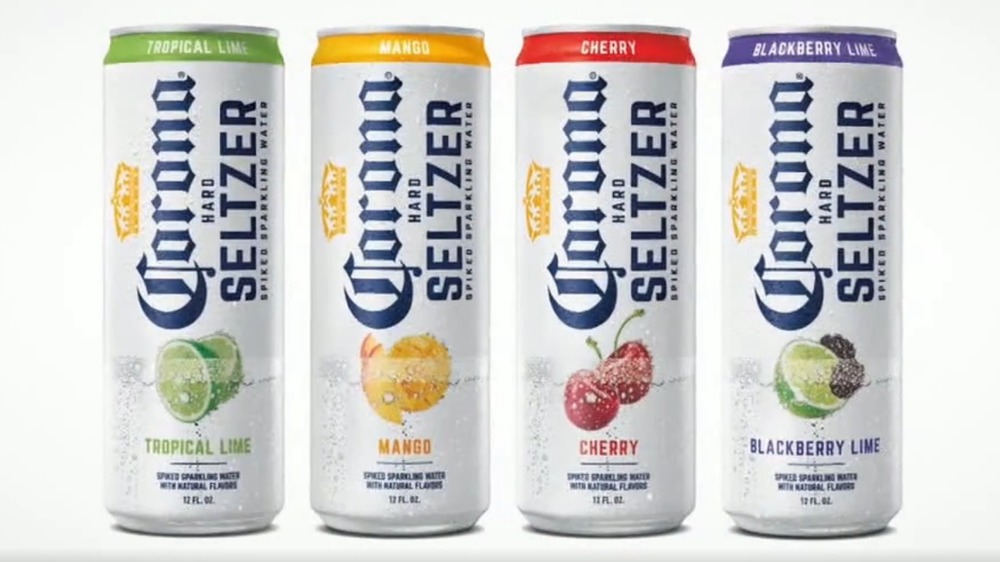 Aside from Irish rock band The Coronas, you would be hard pressed to find a group who's had a tougher year branding their product than Corona. With COVID-19, also known as coronavirus, still ravaging the globe despite the creation of several effective vaccines, it seems highly unlikely anybody is reaching for the Mexican beer favored by The Fast and The Furious's Dom Toretto. But according to CBS News, sales haven't been impacted that much (they haven't increased too significantly either, however). 
With their latest ad spot, which is for Corona Seltzer, the company's new product is presented as the ultimate in creating "pure beach vibes" no matter where you are. To that end, a funky, jazzy song underscores the commercial for the latest addition to the growing list of spiked seltzers, which sounds a lot like something you'd dance to at a beach party. If it seems familiar, it's likely because a superstar rapper recently made it a hit all over again by sampling it on her reggaetón-inspired release.  
I Like It Like That stormed the charts just a couple years ago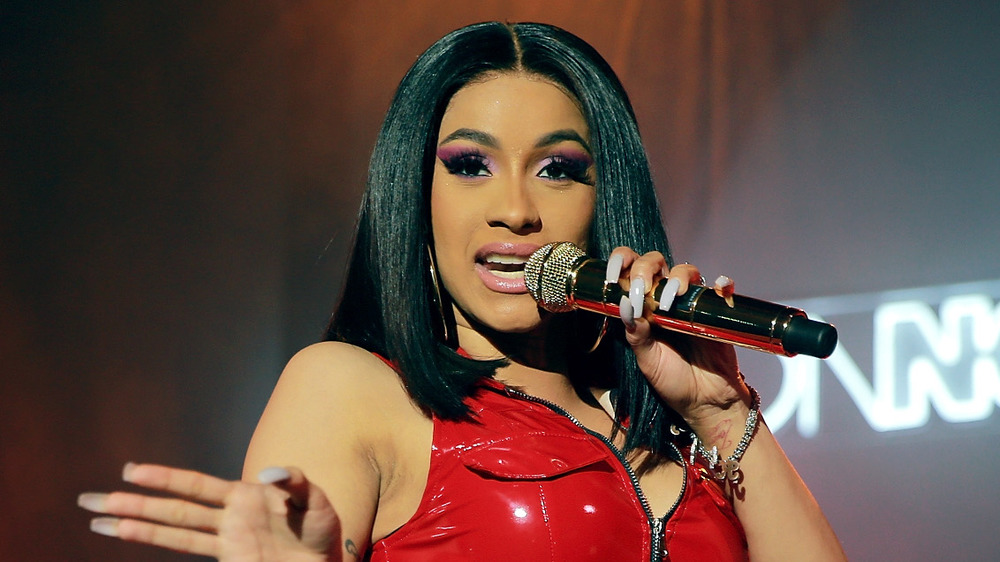 Rich Fury/Getty Images
The track in question is Pete Rodriguez's "A Mi Me Gusta Así (I Like It Like That)," which was originally released in 1967 "at the height of the Latin boogaloo dance craze" as per Latin Jazz Net. The song was the titular track off Rodriguez's album, which later became one of the most popular in the genre. Latin boogaloo is defined as a "melting pot musical genre born when young Puerto Ricans in NYC mixed African American music (R&B) and doo-w-p with traditional Latin rhythms." As Billboard notes, the song has a proud tradition of being reworked and finding a whole new audience with each subsequent rendition. 
Most recently, Cardi B, Bad Bunny, and J Balvin sampled the song for their 2018 crossover hit "I Like It," which is most likely where you know the earworm refrain from, too. Billboard reported the song's popularity spurred a massive 2,520% increase in streaming for the original Rodriguez hit. This in spite of the fact the track's originator had no idea Cardi had sampled it, admitting to EW, "My kids and grandkids called me and texted me about it." He got into the spirit and checked out some of the Bronx rapper's biggest hits, revealing "I Like It" was definitely his personal fave. Evidently, the song's crossover potential remains untouchable since Corona is utilizing it to sell beach-side chill from the comfort of your sofa.