The Truth About Tony Bennett's Ex-Wives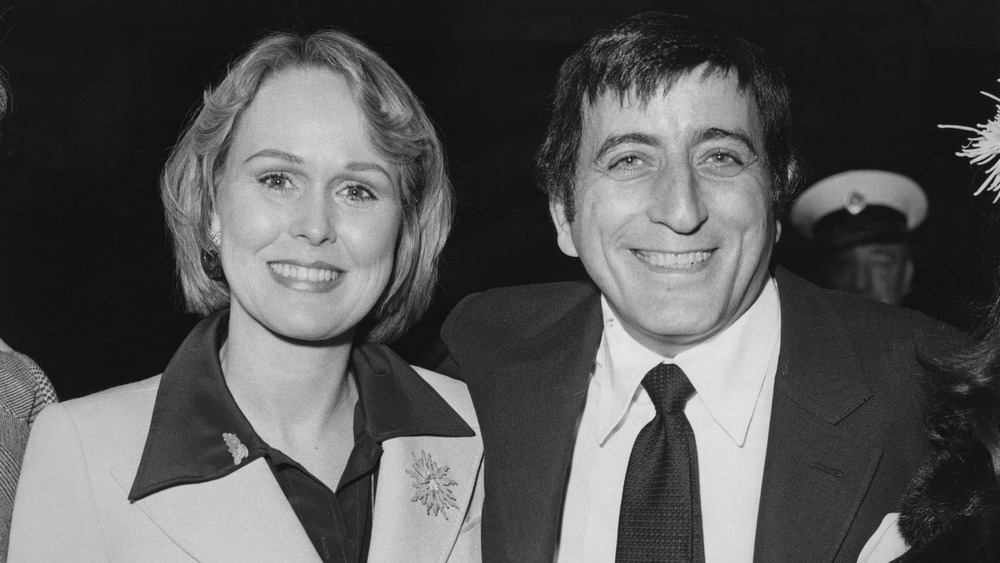 Central Press/Getty Images
Tony Bennett, a singer known for his pop, big band, and jazz music, has been married three times, resulting in four children. He was married to Patricia Beech between 1952 and 1971, and he was married to​ Sandra Grant ​from 1971 to 2007. Currently, he is with Susan Crow, whom he wed in 2007.
Beech was an art student when Bennett met her after one of his shows, according to Glamour Path. When they tied the knot on February 12, 1952, two thousand female fans stood outside of their wedding venue, "mourning" while wearing all black (via Good Housekeeping). Together, they had two sons: D'Andrea in 1954, followed by Daegal in 1955. In 1965, the couple separated, and in 1971, they divorced. 
While working on the movie The Oscar in 1965, Bennett began a relationship with actress Sandra Grant, as reported by Summerwind Productions. They lived together and were married on December 29, 1971, and they also had two daughters: Joanna in 1970, as well as Antonia in 1974. The two separated in 1979, with a divorce being finalized in 2007 (via Closer Weekly).
Tony Bennett's current wife is 40 years younger than him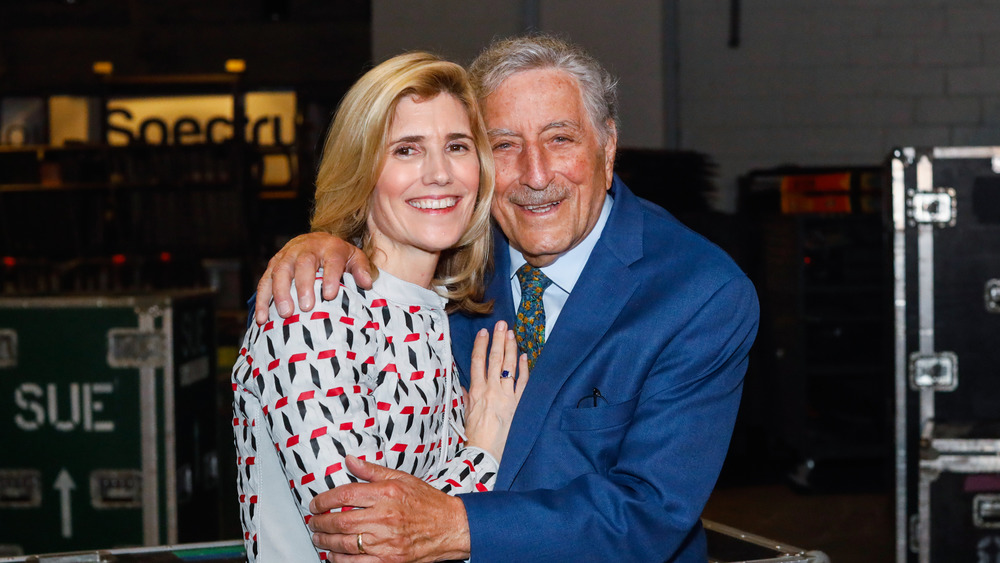 Myrna M. Suarez/Getty Images
In the 1980s, Tony Bennett started up a romantic relationship with Susan Crow. This former schoolteacher had always been a fan of his music, despite the fact that she is 40 years younger than him. In fact, according to Page Six, Bennett once took a picture with Crow's parents, when her mother was pregnant with her!
These two got married on June 21, 2007, and they have been together ever since. In fact, Crow is also Bennett's primary caregiver, as it was announced on February 1, 2021, that Bennett has Alzheimer's disease (via AARP).
"There's a lot about him that I miss, because he's not the old Tony anymore," she said in the interview. "But when he sings, he's the old Tony."
Bennett regularly shares photos of his life with his wife, such as them in matching pajamas and cooking. In his caption referencing his AARP article, he said, "Life is a gift — even with Alzheimer's. Thank you to Susan and my family for their support, and AARP The Magazine for telling my story."