Tony Bennett's Wife Shares Heartbreaking Health Update With Fans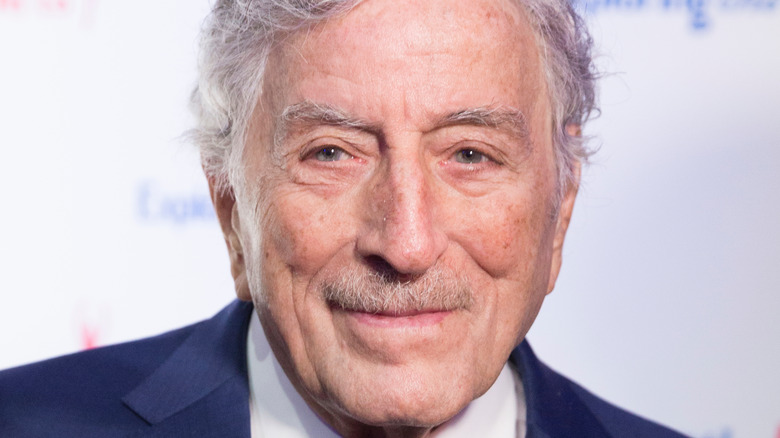 lev radin/Shutterstock
In 2016, Tony Bennett was diagnosed with Alzheimer's disease, news that was shared with the world in February of this year in AARP The Magazine. At that time, Gayatri Devi, the neurologist who diagnosed Bennett, said, "He is doing so many things ... that many people without dementia cannot do." And much of that can be attributed to the care and support he is receiving from his wife, Susan Benedetto. "I've been humbled by the level of devotion," Devi continued.
Benedetto shared with AARP, "He would ask me, 'What is Alzheimer's?' I would explain, but he wouldn't get it. He'd tell me, 'Susan, I feel fine.' That's all he could process — that physically, he felt great. So, nothing changed in his life. Anything that did change, he wasn't aware of."
During Sunday's episode of "60 Minutes," Devi said that the singer still "knows he's Tony Bennett" and "knows how to behave like Tony Bennett," since "that's an area of the brain that's just so an innately hardwired part of his brain" (via People).
'He doesn't know he has it,' says Tony Bennett's wife, regarding the singer's Alzheimer's disease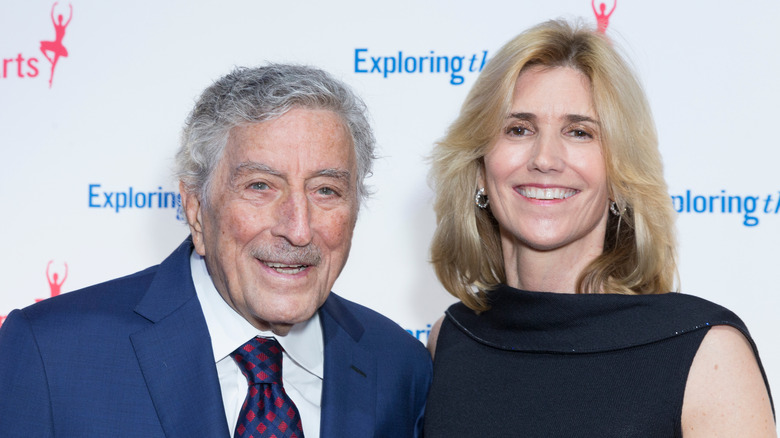 lev radin/Shutterstock
That being said, when Tony Bennett and his wife, Susan Benedetto, were chatting with Anderson Cooper on "60 Minutes," the singer sang a song, knowing every word by heart. However, Bennett's disease, Alzheimer's, is one that can cause people to forget words, memories, and even loved ones (via AARP). "He recognizes me, thank goodness, his children ... You know, we are blessed in a lot of ways," Benedetto stated. Then she added: "He doesn't know he has it."
Dr. Gayatri Devi commented further on that hardwired part of the singer's brain. "It's also an area of his brain that gives ... real meaning and purpose in his life, and it's imbued with emotion. I mean, that's the other thing about music that sets it apart, is that it is a part of the brain that's very emotional ... Therefore, it's easy to be moved by it when you hear it."
After Bennet's performance on "60 Minutes," Cooper said, "Well, that was really one of the great honors I've ever had." Benedetto said, "Tony likes to say he's in the business of making people feel good, and he still is." Bennett's reply? "That's it" (via People).