What Dustin Diamond Would Have Done With Screech's Role In Saved By The Bell Reboot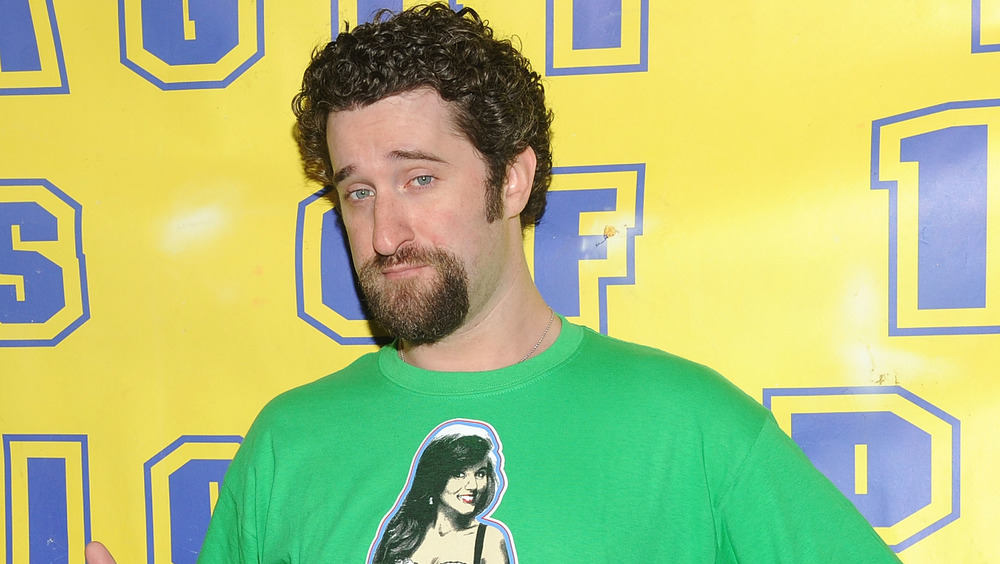 Stephen Lovekin/Getty Images
Dustin Diamond was the only cast member of Saved by the Bell to appear in every spin-off of the show (per ScreenRant). It's for that reason that many fans were surprised to learn he'd be the only cast member who would not appear in the SBTB reboot for Peacock. 
At the time, it was announced, no official reason was shared for Diamond's absence. Diamond told TMZ he wasn't approached for the reboot. "I'm one of the rare people who was in every episode. How do you have Saved By the Bell without Screech? It seems like there's a missed opportunity there," he offered. He also had ideas for where Screech would be today. "Screech should be dealing with parenthood and dealing with his kids, and finding out that... maybe he wasn't a barrel full of roses to deal with growing up," Diamond said.
The reboot did offer an explanation of Screech's absence. In a reunion episode that sees almost the whole Bayside gang back together, there's a revealing remark by Mario Lopez's character, A.C. Slater. "Screech is so lucky he and Kevin get to live on the International Space Station so he doesn't have to deal with all this," Slater says in the episode (per Us Weekly). Of course, Kevin refers to the beloved robot who was Screech's true BFF on the original series.
Co-star Lark Voorhies shared a different reason for Diamond's absence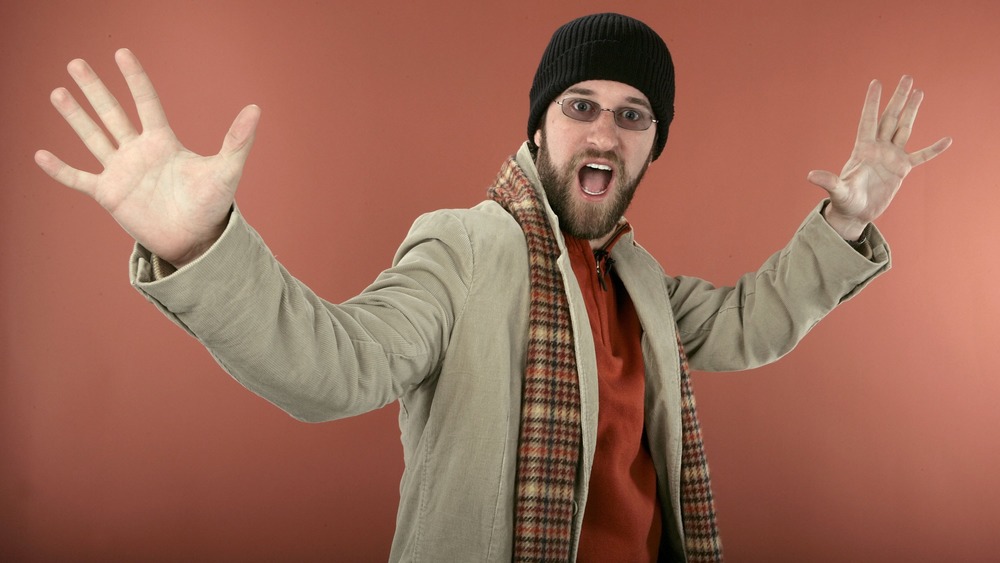 Mark Mainz/Getty Images
Lark Voorhies, who reprised her role as Lisa Turtle in the reboot, shared a story which insinuated that Dustin Diamond had been approached, but was dissatisfied with the terms. "[With] Dustin Diamond, the almighty dollar rules on that," she said on Toronto's KiSS 92.5. "He wants to be paid and respected. We would love for him to come back on set. He's going through his growing pains ... He's going through his adult issues and all of that but I am sure he'll be back — granted they have the perfect contract for him. I'm sure he would be back."
Elizabeth Berkley was also asked about Diamond's absence and claimed not to know too much about it. "I don't know if he will make an appearance," she told Andy Cohen during a November 2020 virtual appearance on Watch What Happens Live. "We'll see if there's another season. Maybe it's something to explore, and I haven't talked to him in a long time."