Inside Dustin Diamond's Friendship With Mario Lopez
Dustin Diamond, best known for playing Screech in the '90s TV show Saved by the Bell, died today after having been hospitalized for cancer in January 2021. Co-star Mario Lopez, who played AC Slater, posted a pic of the two of them on Instagram after hearing about Diamond's death, writing "Dustin, you will be missed my man. The fragility of this life is something never to be taken for granted. Prayers for your family will continue on..."
Upon hearing of Diamond's diagnosis earlier, Lopez posted on Instagram, "I connected with Dustin earlier this evening and although the news of his diagnosis is heartbreaking, we remain positive that he'll overcome this. Praying for him & his family and for a speedy recovery. God Bless."
After the show wrapped, Diamond and many of his co-stars didn't turn out to be friends forever. Diamond sat down with Dr. Oz for an interview in 2016 and said that by the publication of his 2009 book Behind the Bell, "I hadn't talked to most of the cast mates in a long time," but that wasn't the case with Lopez. "Mario Lopez and I speak frequently," Diamond said (via ABC). And based on Lopez's social media posts, it sounds like the two were still in touch since then.
Diamond regretted how his book came out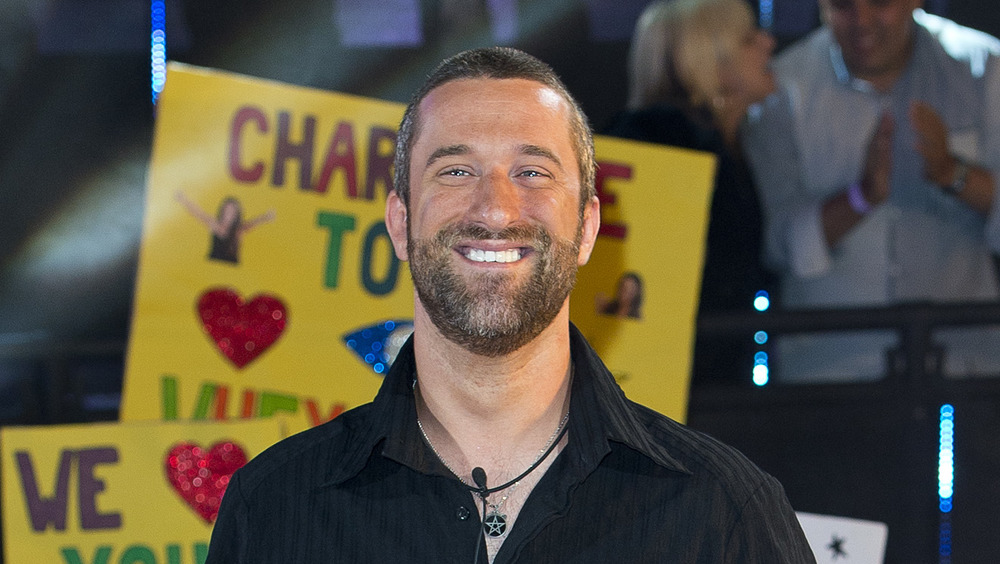 Ben A. Pruchnie/Getty Images
Lopez interviewed Diamond on Extra after Diamond was released from jail after serving time for disorderly conduct and carrying a concealed weapon, and the two went over the circumstances of the barroom fight that landed Diamond in jail, as well as the fallout after Behind the Bell was published.
The book Behind the Bell included mentions of drug use and other inappropriate behavior amongst the stars behind the scenes, and Diamond told Lopez that he was also "shocked and appalled" by the book since, "I was supposed to talk to a ghostwriter for 40 hours total. I talked to a guy for 90 minutes total... another two weeks go by, and I get something in the mail, I get a copy of the book... They fabricated a whole bunch of stuff."
Diamond regretted the book and how it portrayed the show and his cast mates, and on The Dr. Oz Show, he spoke directly to his co-stars, saying "I will say, guys, I think you're fantastic, working with you has been just one of the icons of my life and I'm sorry that this has taken advantage of me, the book and other situations I'm sure we'll talk about here. But I'm sure that you've experienced downfalls, as well, in your time and I'm still loving you guys."