The Real Reason Hailey Baldwin Became More Health Conscious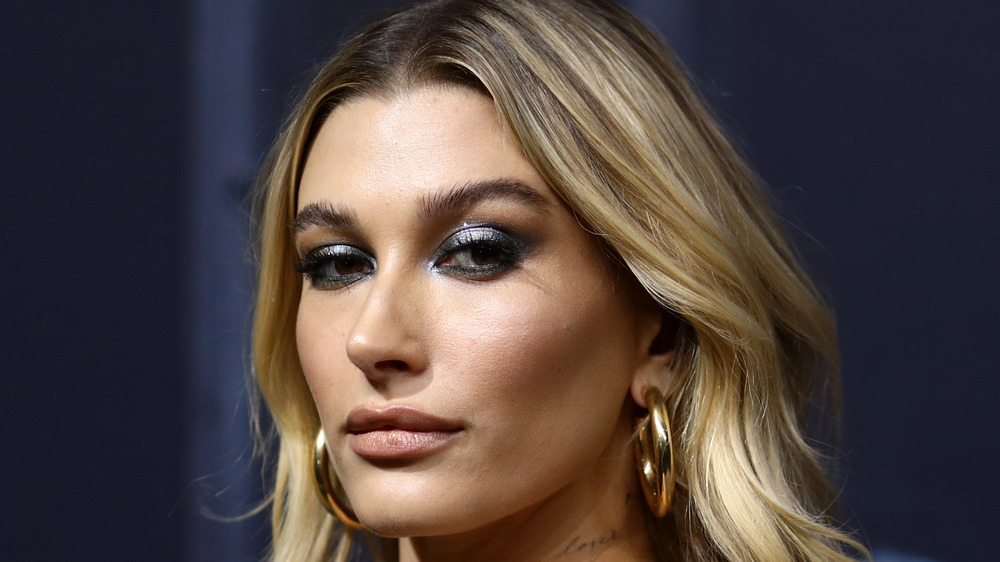 Sebastian Reuter/Getty Images
Marrying Justin Bieber has clearly changed Hailey Baldwin's life in more ways than one. From becoming the muse of the pop icon's latest album to rethinking her decisions around her health, Baldwin has taken some cues from her superstar beau. After watching Bieber struggle with Lyme disease and fight to get healthier, the model started to take better care of her own body.
"I think with the Lyme disease and that situation, it definitely makes you more aware of your health and I think it makes you pay more attention to how you feel and different symptoms," she said during a February 2021 appearance on the Women's Health UK podcast, Going for Goal (via People). In addition to learning how to help her husband heal, Baldwin also revealed that she herself has personal experience with the illness. "Lyme disease is an interesting thing because a lot of people don't believe it's real, and a lot of people think it's BS. But I've had it before, I've dealt with it," she explained. "My husband has it and deals with it very deeply. I think it's about finding the right doctors who believe in getting to the bottom of any health issues that you might have."
Basically, the ups and downs of Bieber's health have shown Baldwin how to take better care of herself while not taking her health for granted. So, how exactly has Hailey Baldwin become more health conscious?
Hailey Baldwin also takes great care of her mental health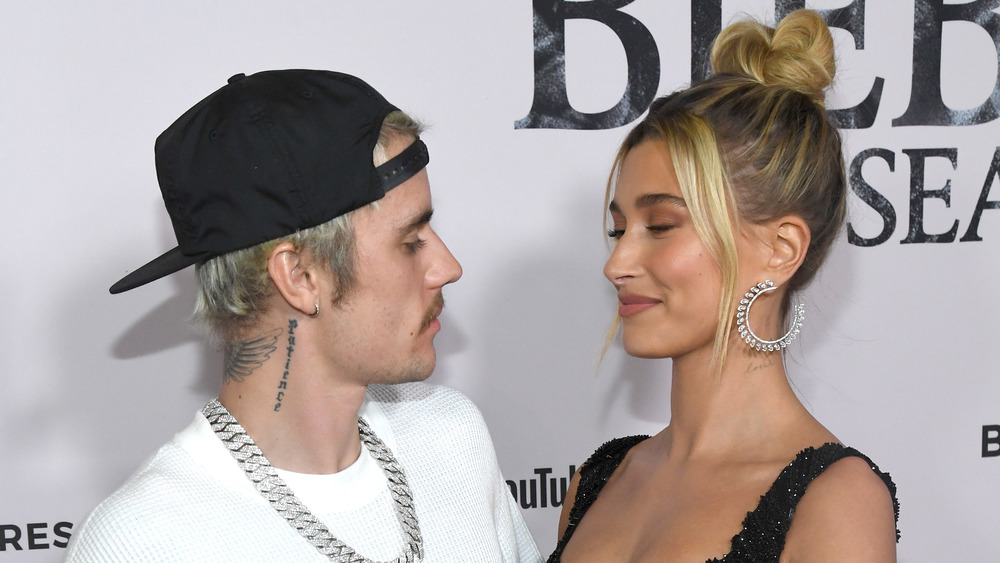 Kevin Mazur/Getty Images
For Hailey Baldwin, heading to the gym helps her feel and look her best. Between boxing, weight training, cardio classes, and Pilates, her fitness regimen is one that many other people share, as well. "I used to be a ballet dancer so Pilates for me gets my body personally in the best shape because it's very elongating," she explained on the Going for Goal podcast. "And a lot of the movements in Pilates are very similar to dance. And I think that's why I identify with and like it so much."
But protecting herself from the prying eyes and intense scrutiny of the spotlight is another important issue, and prioritizing her mental health has helped the model cope with the pressures of fame. "The way I've dealt with a lot of the attention, the negative attention, lies and just media in general is I've talked a lot through with a therapist. I do therapy consistently," Baldwin said (via Yahoo! Entertainment). "I think that being able to process those things and process those feelings has helped a lot."
Luckily for her, husband Justin Bieber is no stranger to the difficulties of celebrity. Together, the pair take breaks from social media and avoid reading the comments as a way to protect their mental health, the outlet reports. If it wasn't already clear, Baldwin and Bieber are a match made in superstar heaven, as supporting each other, helping one another stay healthy, and feeling good seem to be their priorities.