Why You Know The Song In Mila And Ashton's Cheetos Commercial
It's been a long time since Mila Kunis and Ashton Kutcher shared the screen together. The married couple met on the set of classic sitcom That '70s Show, but are joining forces for the first time in over a decade for a hilarious new Super Bowl Cheetos commercial. As Kunis told ET in late January 2021, the duo wasn't planning to work together again, but, "In the midst of quarantine, they sent us this ad to do and every time I've ever been offered a Super Bowl ad it's always a female having to be scantily clad."
This particular commercial, however, was different — and more importantly, it cracked the two of them up so much that they decided it had to be done. Kunis and Kutcher were also eager for a break from being stuck at home with their two young children, with the actress admitting, "I hate saying it but we were like, 'Freedom!' ... It was amazing!" 
The ad itself is genuinely funny, with Kunis being caught out eating Kutcher's Cheetos repeatedly and insisting she didn't eat them. The featured song, meanwhile, is also notable. Here's where you know this earworm of a tune from.
'It Wasn't Me' was a massive hit for Shaggy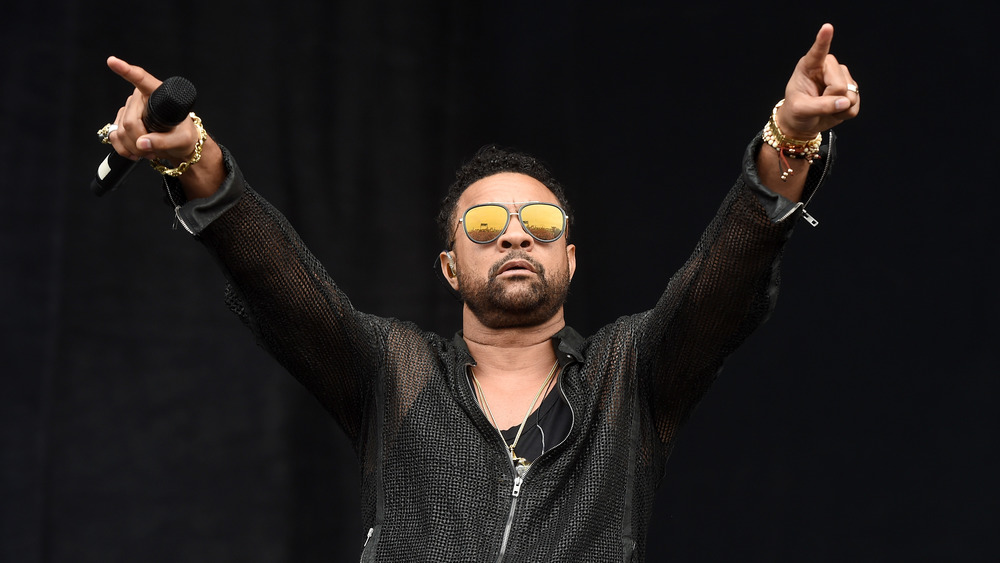 Kevin Winter/Getty Images
In their new Super Bowl commercial, Mila Kunis is caught red-handed — or rather, orange-mouthed — after eating husband Ashton Kutcher's snacks. However, she's encouraged by Shaggy, resplendent in a purple blazer, to simply claim, "It wasn't me." The song of the same name was a major hit back in 2001, spending 14 weeks on the Billboard Hot 100 and even hitting No. 1. The accompanying music video sees Shaggy encouraging collaborator Rikrok to make the titular claim when caught cheating, in spite of damning evidence to the contrary. Similarly, Kunis is caught eating Cheetos all over the house as Kutcher sings about catching her out each time. Shaggy even provides a new verse, which is also Cheetos-themed.
Last year, Shaggy re-released his Hot Shot album, on which "It Wasn't Me" features, for its 20th anniversary. The record went platinum six times over in the U.S. during the initial release, but in an interview with Hot Press, Shaggy revealed the real reason for re-releasing the songs: "There are a lot of young kids who weren't alive when 'It Wasn't Me' came out, so I wanted them to experience what we experienced when it was first released." The tune was such a sensation even Prince Harry is a fan, with Shaggy proudly telling The Guardian that the red-headed royal once sang a snippet to him at an event. 
Based on this new Cheetos commercial, "It Wasn't Me" still packs just as much of a punch. Like the moreish snacks, it's a classic.