Why Kamala Harris Is Facing Backlash For Wearing This Brand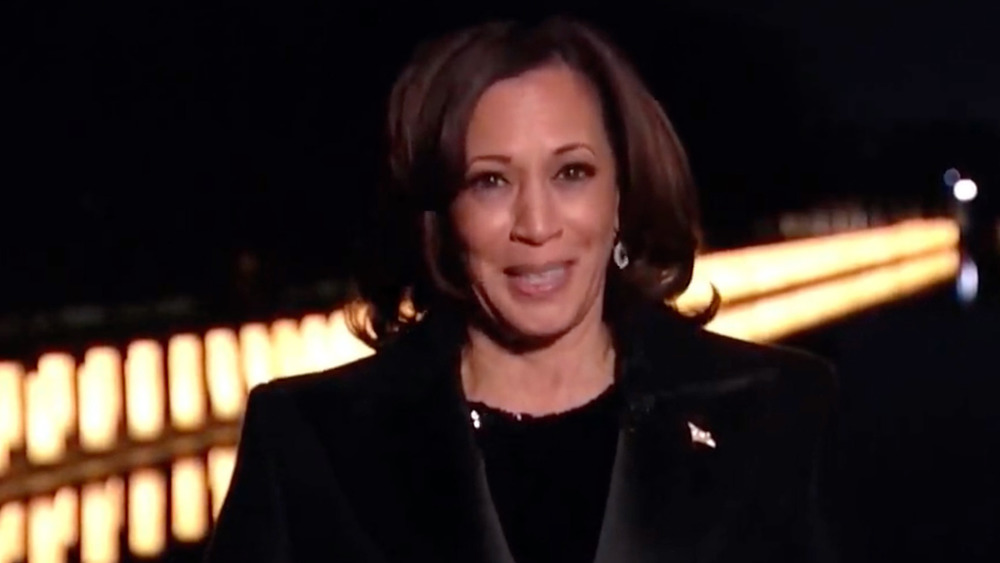 Handout/Getty Images
Vice President Kamala Harris may be a style icon, but not everyone is feeling her fashion choices. While her signature pearls and the white suit she wore when giving her victory speech after she and President Joe Biden won the 2020 election will go down in history, the fact that she's worn Dolce & Gabbana more than once in her first few weeks in office has proven to be rather controversial.
What's the big deal with D&G? The luxury brand isn't exactly known for being racially sensitive. In 2018, for example, the brand came under fire after a series of ads showing a Chinese model attempting to eat Italian food with chopsticks aired. The model tries to pick up everything from pasta to pizza with the utensils in what many saw as a mockery of Chinese culture (via CNN).
Boycotts followed, and the social media backlash was intense. "Filled with disgusting stereotypes and prejudice," tweeted one user. "This is racial discrimination.
People think Kamala Harris should support American brands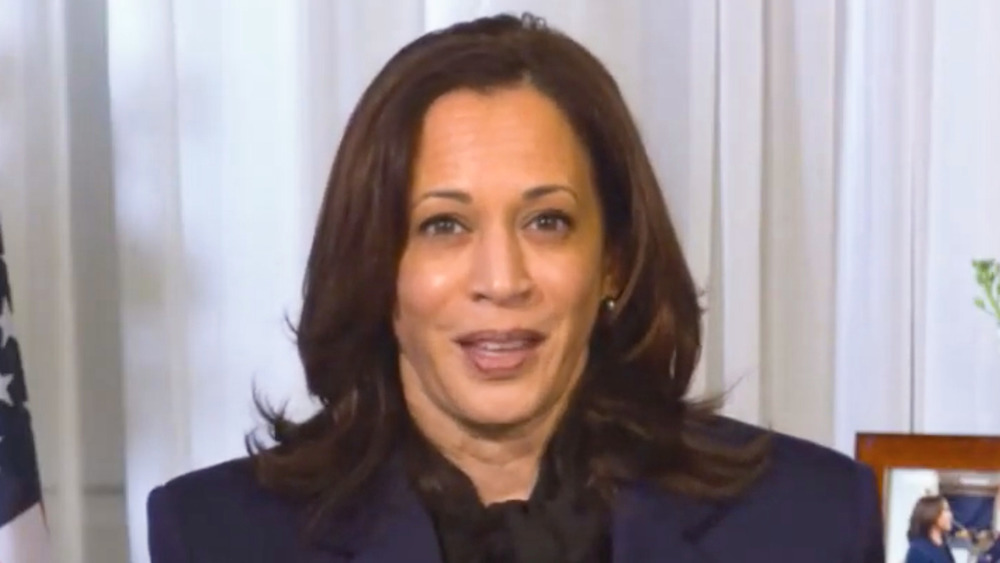 Handout/Getty Images
That's just the tip of the iceberg when it comes to the controversies Dolce & Gabbana has been embroiled in over the years. Out noted that the brand has also been repeatedly criticized for its designers expressing racist and homophobic sentiments, supporting former First Lady Melania Trump, and more.
Vittoria Vignone, who writes about Harris' clothing on the website Kamala's Closet, addressed the controversy on her Instagram Story (via The Guardian). "Was it an oversight on the part of her team?" she asked. "It's possible but also incredibly sloppy. They could and should be better."
Many are of the opinion that Harris should not just support less polarizing labels but also shop closer to home. "I don't think it's a good idea for Kamala to wear so many new expensive items during her first week in office," wrote Vignone. "I also don't think she should be wearing non-American designers... she could lift up a smaller or more affordable business instantly."