What Kamala Harris' Signature Pearls Really Signify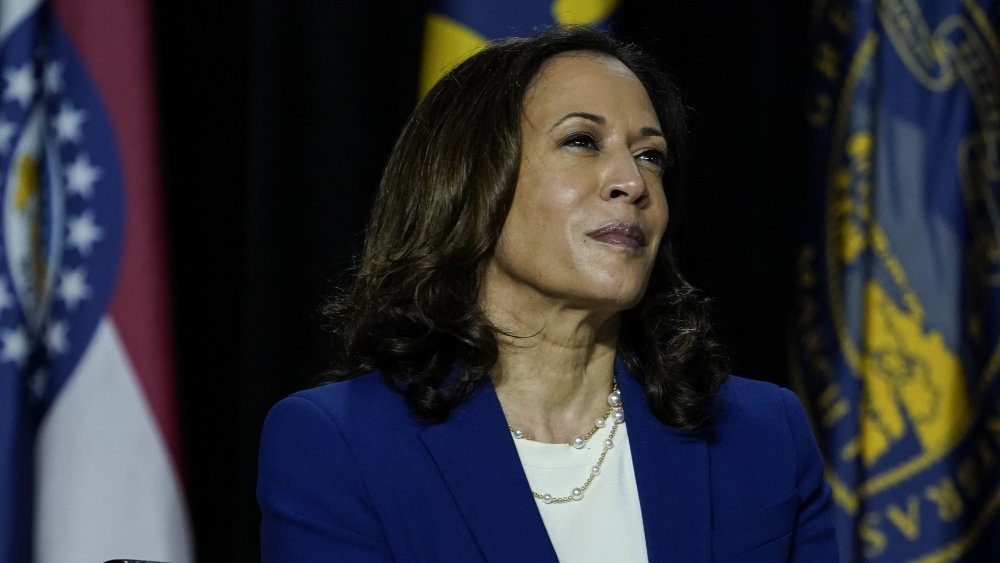 Drew Angerer/Getty Images
Kamala Harris' pearl collection has become one of the most talked about parts of her wardrobe. From the simple single strand she wore in 2004 when she was sworn in as San Francisco's district attorney, to a pearl and gold chain designed by Irene Neuwirth, Harris' "power pearls" have become synonymous with the potential future vice president.
"It's an undoubtable combination of power dressing and femininity that cannot be underestimated and packs a tastefully restrained but effortlessly chic fashion punch," Avril Graham, executive fashion and beauty editor of Harper's Bazaar, told Forbes. "Bold, powerful and chic, Kamala always rocks a distinctly signature pearl accessory look — rarely deferring from this style statement in her jewelry selects."
Harris' pearls aren't just a fashion statement, though. They also come with quite the history. Pearls connect Harris to her sorority, Alpha Kappa Alpha. Harris joined the sorority, which is the first Black Greek-letter sorority, when she was a student at Howard University. Pearls are the symbol of AKA, whose founding members are referred to as the "Twenty Pearls. Each new sorority sister receives a badge decorated with 20 pearls.
Kamala Harris' pearls represent an important part of her life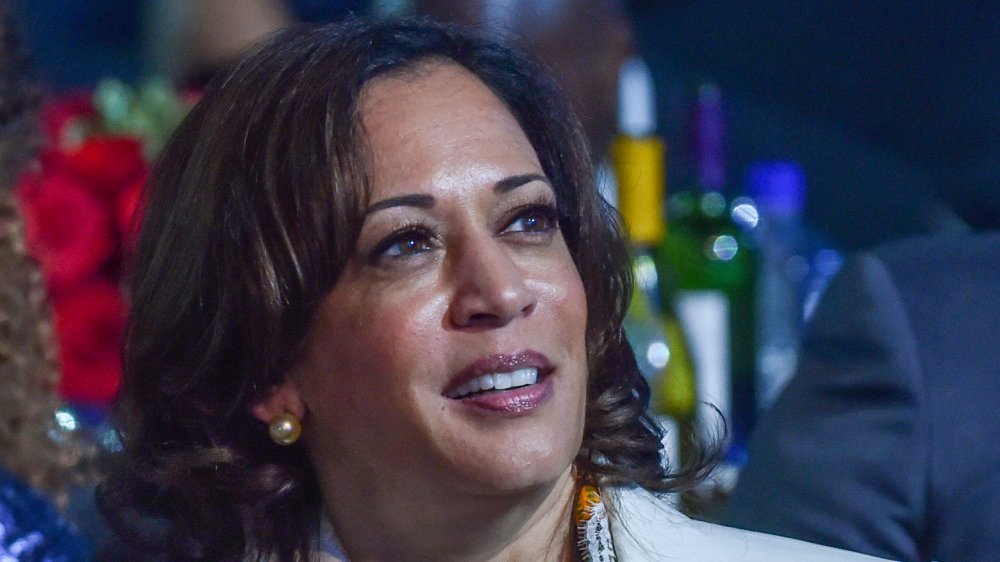 Aaron J. Thornton/Getty Images
As Glenda Glover, the international president of the sorority, told Vanity Fair, "Pearls represent refinement and wisdom. We train young ladies to be leaders and to make sure they have the wisdom to lead... and that goes hand in hand with the true meaning of what Alpha Kappa Alpha is all about."
The pearl jewelry Harris has been seen wearing over the years isn't just beautiful, it's a connection to her sorority and also carries meaning for her AKA sisters who see her wearing them. "The strand of pearls speaks to solidarity among the members," said Glover, who added that it's especially inspiring that Harris is making history as the first Black woman to run for vice president on a major party's ticket.
"It's a great moment for AKA," she said. "For African Americans. For women. Whether she wears pearls or not, it's an inspiration."