Here's What Miley Cyrus' Plastic Hearts Really Means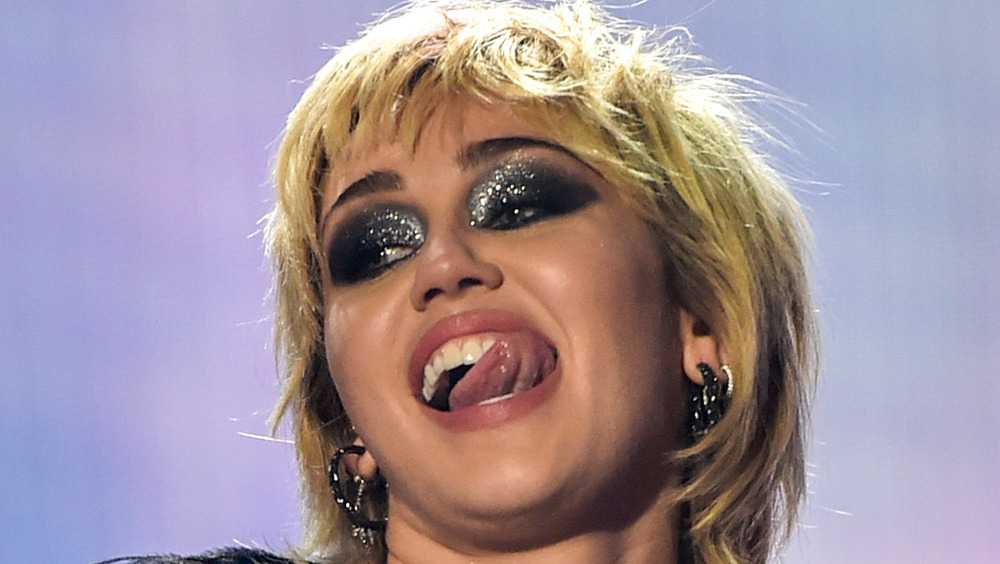 Alberto E. Rodriguez/Getty Images
Miley Cyrus has always had a weird relationship with Los Angeles. From the early days of her career where she was hopping off the plane at LAX in 2009's "Party in the USA" (via Genius) to today, it's clear that Miley's never felt quite at ease in L.A. On her seventh studio album, Plastic Hearts, Cyrus revisited the theme of California's dark side with the album's titular title track. 
"Plastic Hearts" is the second song on the 12-track album. Miley sings about 'California dreaming,' an idea that you can escape all your hardships and live a perfect life that denies realities (per Urban Dictionary). Yet in the midst of alleged paradise, Cyrus notes the toxicity and shadiness of the famously star-studded state. According to Genius, in the opening of the song, she sings, "Hello / The sunny place for shady people / A crowded room where nobody goes / You can be whoever you wanna be here."
But what does that all mean in the larger context of Miley's life? Many fans have taken it as commentary of her highly publicized marriage to actor Liam Hemsworth, which was the talk of the town on the Hollywood scene.
Plastic Hearts reminds fans of another iconic Miley Cyrus era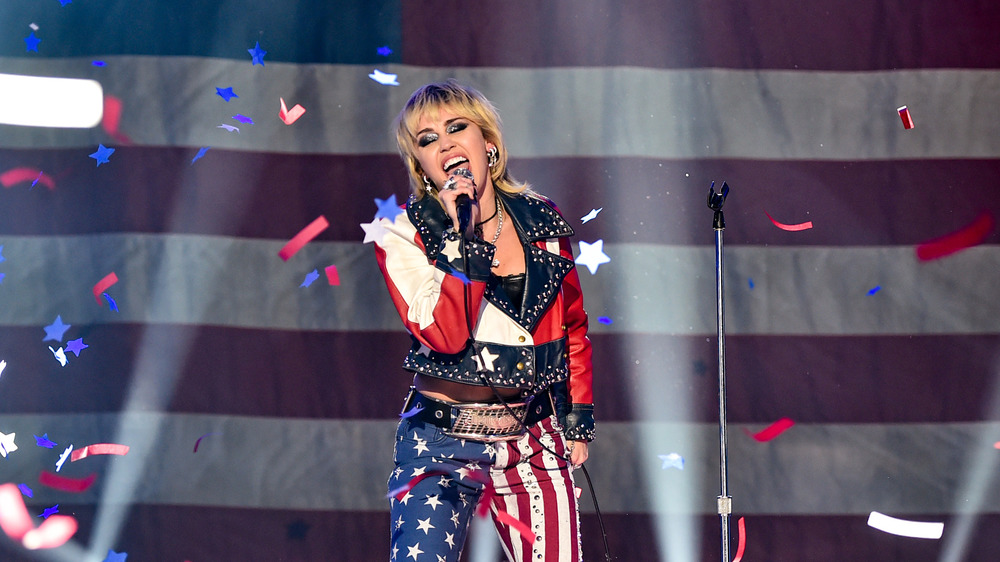 Alberto E. Rodriguez/Getty Images
Despite its more serious message, "Plastic Hearts" is seriously catchy. "The funky snap beat, the bongo-like drum beats, the swingy pre-chorus melody, plus the reference to 'California dreaming — everyone's favorite teen-pop sensation would be proud," Insider noted of the track, with reference to Miley Cyrus' roots as her Disney claim as Hannah Montana. 
In a November 2020 interview with Apple Music celebrating the album's release, Cyrus revealed that the parts of her personal life that she pours into her music made her take her time with releasing the project. She explained, "I have a fear of writing new music because what I've been is so large."
In taking her time with Plastic Hearts, especially on the title track, Cyrus has made something infused with all the parts of her life, like her country and rock influences. During the Apple Music interview, she noted the final product being something she's proud of. "I'm really excited for this record to come out because it's the most proud I could be of anything," she said. "And again, I just feel so much gratitude towards the collaborators who helped me create it."