Whitney Houston's Net Worth At The Time Of Her Death May Surprise You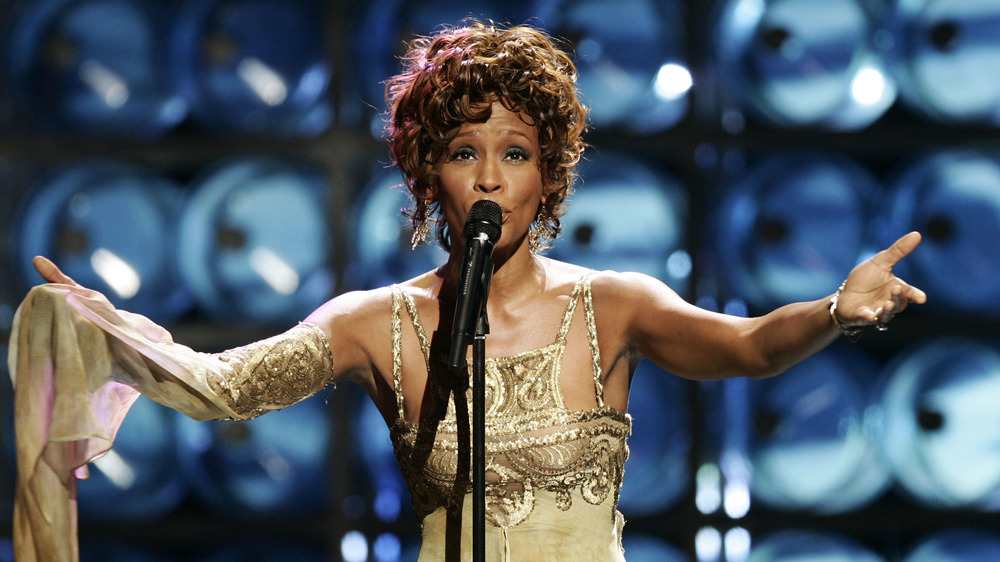 Pascal Le Segretain/Getty Images
Whitney Houston was one of the best-selling artists of all time, and according to her website, her take on Dolly Parton's original song, "I Will Always Love You," was the one of the best-selling singles of all time by any female artist. The beloved singer grew up in Newark, NJ, where she sang in her church choir. Houston became the voice of the 1980s and the 1990s, even holding the record in most fans' eyes for the best version of the Star-Spangled Banner. She is certified as the most awarded female artist of all time by the Guinness World Records (via BET). With over 200 million records sold worldwide, it is not hard to understand why Houston was a superstar in her own right. But what fans may not know is the sad fact that this vocal talent died in debt, leaving fans to wonder how much she was worth?
Whitney Houston faced enormous struggles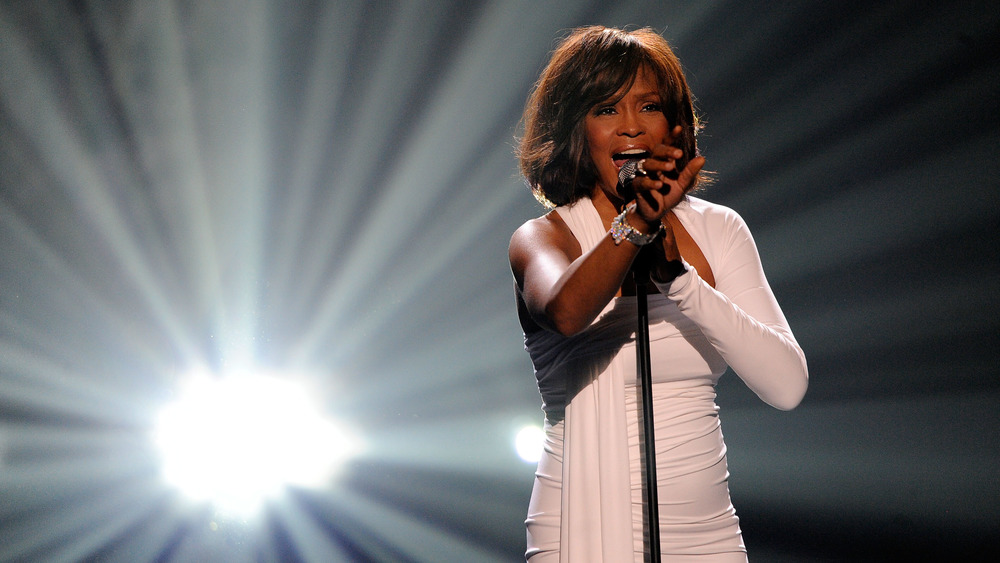 Kevork Djansezian/Getty Images
The "So Emotional" singer faced many difficulties in her life. Most music lovers would have expected that due to her tremendous success and list of hits, she would have been rolling in the money, but she died a pauper, according to Celebrity Net Worth. Even though at one point the singer signed a $100 million record deal, she died with $20 million of debt. The outlet reported that the contract with Sony/Arisa was to be paid in stages, with each payment being a loan against the recordings' success.
Before her untimely death, Houston had been given $40 million in payments. As many fans now know, her success did not translate to the new millennium. The news was upsetting for fans to hear since, at the height of her career, she could easily earn $30 million per year. Rumors ran wild as in her last years, she begged Clive Davis to help her pay off her massive debt, as her Atlanta home had been repossessed and her New Jersey abode was going through foreclosure. Celebrity Net Worth reported that Davis lent her the money to pay down her debt and kick her drug habit.
Whitney Houston has been redeemed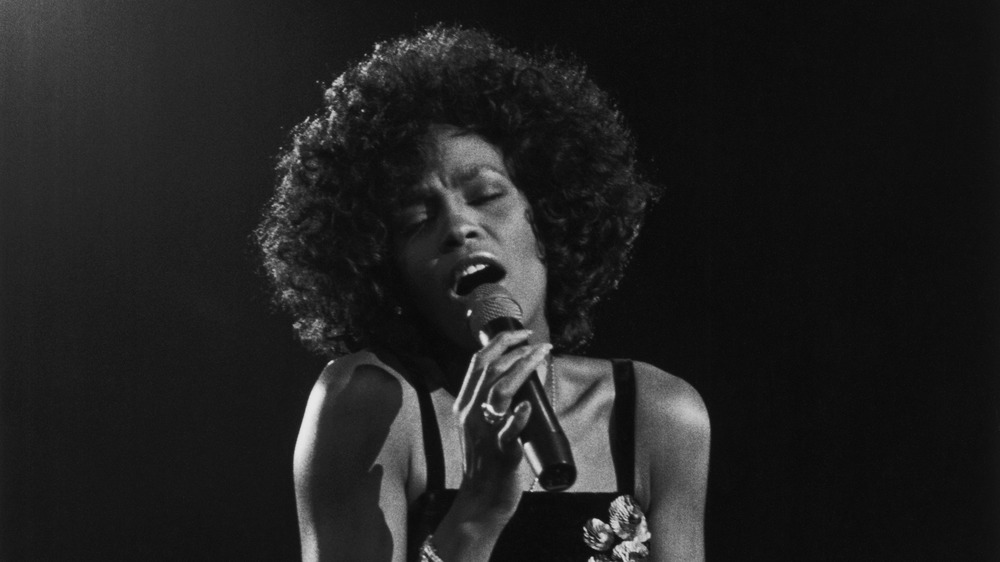 Dave Hogan/Getty Images
As die-hard fans know, the legend died on February 11, 2012, as she drowned in her bathtub while staying in Beverly Hills. It was reported by ABC that she died as a result of cocaine use and heart disease. But only nine months after her death, the Houston estate started to thrive. The late singer's estate earned $40 million, which helped pay off her debt to the music industry.
Fans everywhere mourned the loss of the star and bought up her records and singles, causing sales to rocket. The Houston estate also had help from her movie, Sparkle, which Houston acted in and executive produced. Thankfully the star's executors were able to settle her outstanding debts and leave few pennies for her daughter, Bobbi Kristina. The tragic loss of such an icon chilled fans to the core and opened up everyone's eyes that anyone can fall under the spell of drugs. Fans are just happy to learn that her name has been cleared from owing anymore money so she can rest in peace.