Here's What You Don't Know About The Weeknd's Adorable Dog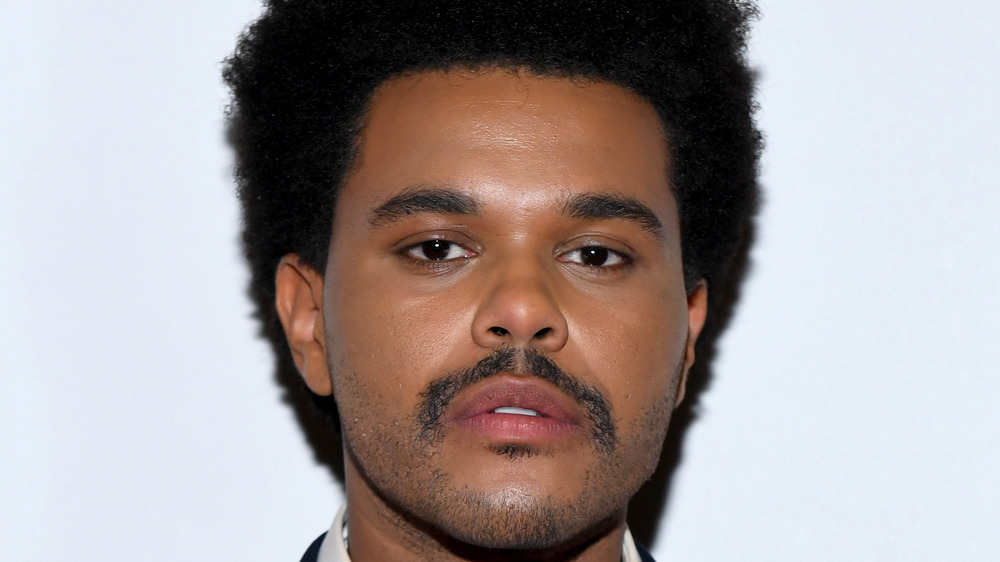 Gp Images/Getty Images
In 2017, The Weeknd (born Abel Tesfaye) added a Doberman Pinscher to his family shortly after he and his then-girlfriend Selena Gomez split up — the couple had reportedly been dating for 10 months (via People). The "Blinding Lights" singer named his pooch Caesar. According to People, he introduced the pup to his fans via an Instagram post, writing, "Handsome devil."
The Weeknd isn't the only person who thinks Caesar is a good-looking pooch, though. After his Instagram introduction, Caesar became the face of a meme on reddit. In the post, which is titled "The Weeknd's dog is going through it," Caesar is snuggled up underneath a blanket with a pair of AirPods in his ears. It appears that he's "listening" to The Weeknd on an iPhone.
Although the post is filled with lighthearted comments, we soon discovered that Caesar had a predecessor named Julius (via reddit). "Bro, what happened to his other one? Maybe I'm tripping, but I thought he had two," one reddit user commented. While we couldn't dig up why or where Julius is currently, we did find an Instagram account dedicated to him. There's even a photo of the two pups sitting together with a caption that reads, "Julius and his big brother Caesar."
What happened to the dog The Weeknd shared with Selena Gomez?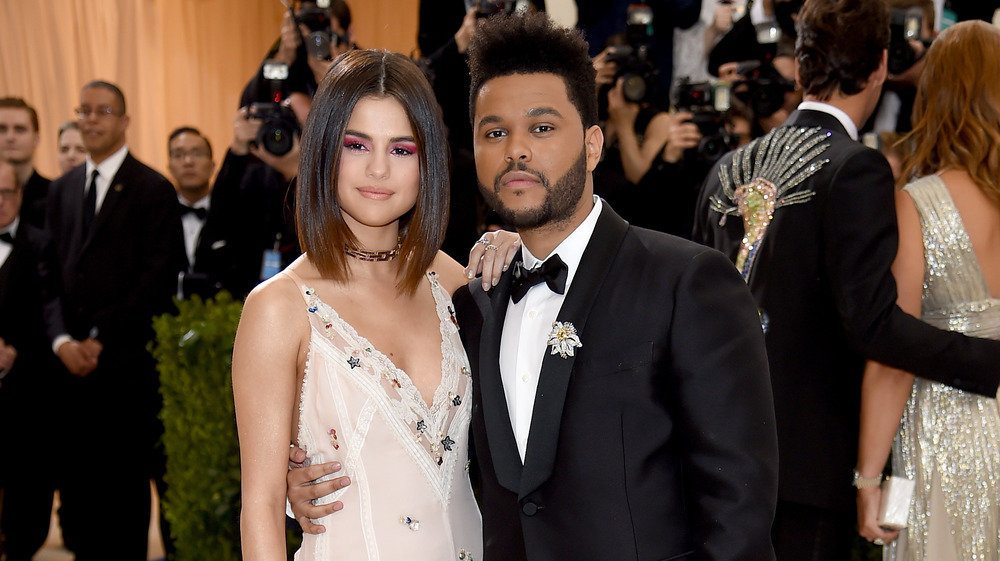 Dimitrios Kambouris/Getty Images
Julius isn't the only pup we're wondering about. Prior to welcoming Caesar into his home, The Weeknd and Selena Gomez were rumored to adopt a puppy of their own together. Life & Style Magazine reported that the two were seen at a pet shop in New York City in September of 2017. While there, the two reportedly adopted a Cavalier King Charles Spaniel which they named Charlie. 
Although The Weeknd was never photographed with the pup, rumor has it that he and Gomez fought over the custody of Charlie when the two split. "[The Weeknd] thinks Selena won't be able to take care of Charlie as well as he will because of her schedule," an inside source told Life & Style Magazine. "She is in love with her puppy."
Whether The Weeknd adopted Caesar (pictured above) to heal his broken heart or to replace Charlie, we'll never know for sure. What we do know, however, is that Caesar is a cutie!