Inside Whitney Houston's Relationship With Daughter Bobbi Kristina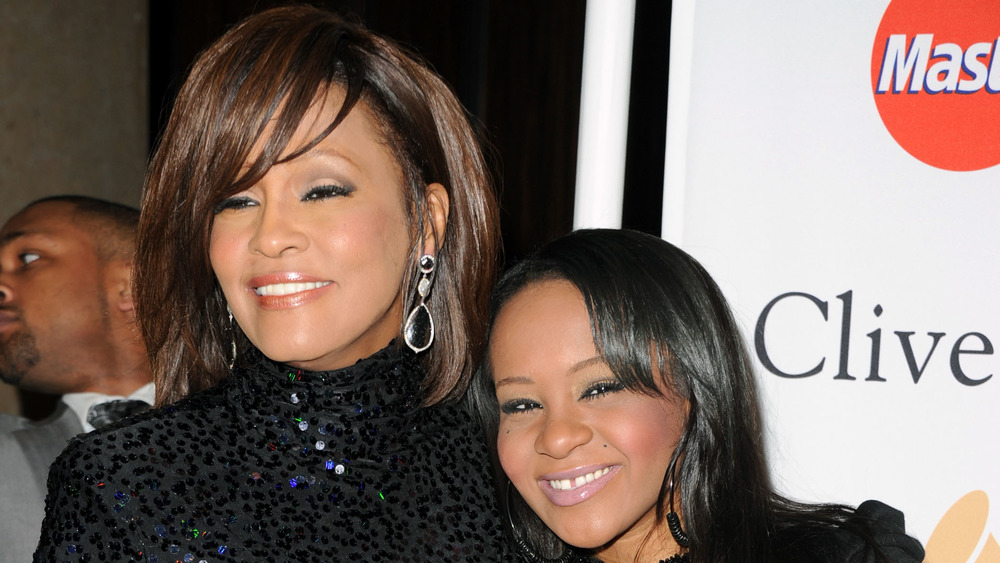 Jason Merritt/Getty Images
When Bobbi Kristina Brown, daughter of legendary singers Whitney Houston and Bobby Brown, passed away in 2015 at the age of just 22, eerie parallels were immediately drawn between her death and that of her mother. As Entertainment Tonight noted, both women were found unresponsive in bathtubs. The difference, of course, was Bobbi Kristina died six months later, after being in a medically-induced coma while Houston was pronounced DOA. Similarly, both women publicly dealt with drug addiction issues. 
Houston and Bobbi Kristina also endured tumultuous romantic relationships; Houston with Brown's father and Brown with boyfriend Nick Gordon, who was subsequently found civilly liable for the young woman's death. Bobbi Kristina was eventually laid to rest next to her mother in a New Jersey cemetery, solidifying their bond forever. They may have led comparatively difficult lives, but the love shared between mother and daughter was clear to see — even if it often presented somewhat unconventionally to outsiders.
Bobbi Kristina had a difficult upbringing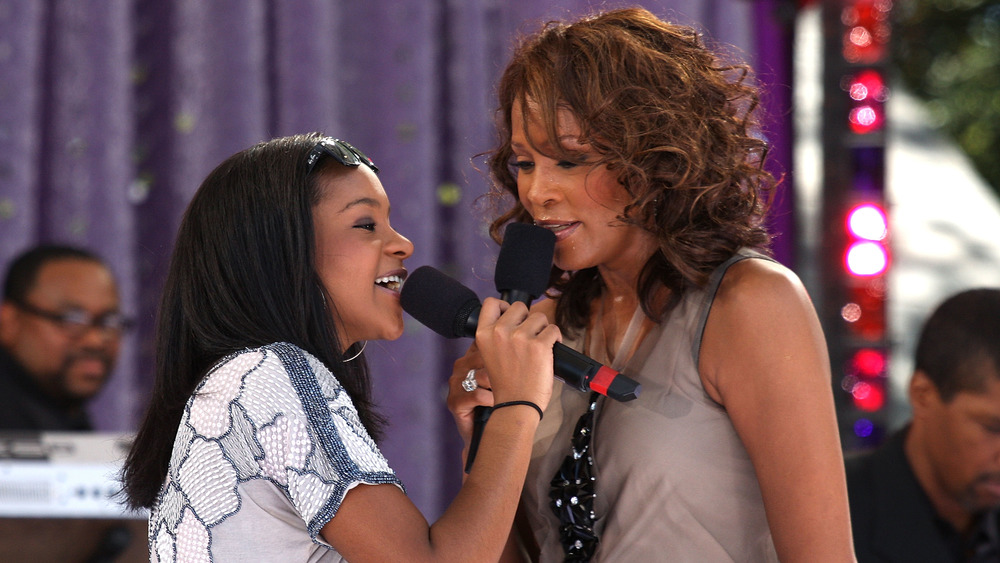 Ben Hider/Getty Images
Houston told Entertainment Tonight in 1993, "It's a different thing when you become a mother. It changes your whole perspective on life. You really don't live for you anymore. You're living for your children." However, with the release of 2018 documentary Whitney, several disturbing details came to light about just how difficult those first few years were for Bobbi Kristina. In fact, as People reported at the time, Houston's mother claimed Bobbi Kristina "hated her life." 
According to close family friend Aunt Bae, the superstar singer didn't even look after her little girl at first, dropping her off and leaving her for months. Bobbi Kristina subsequently lived with Aunt Bae until she was eight. Although her parents evidently cared about her, "they didn't take care of Krissy." Instead, the little girl was given a front row seat to her parents' destructive behavior. Bobbi Kristina once remarked, of her mother, "I wish I could find a way to kill her and no one find out about it."
Their mother-daughter bond was unbreakable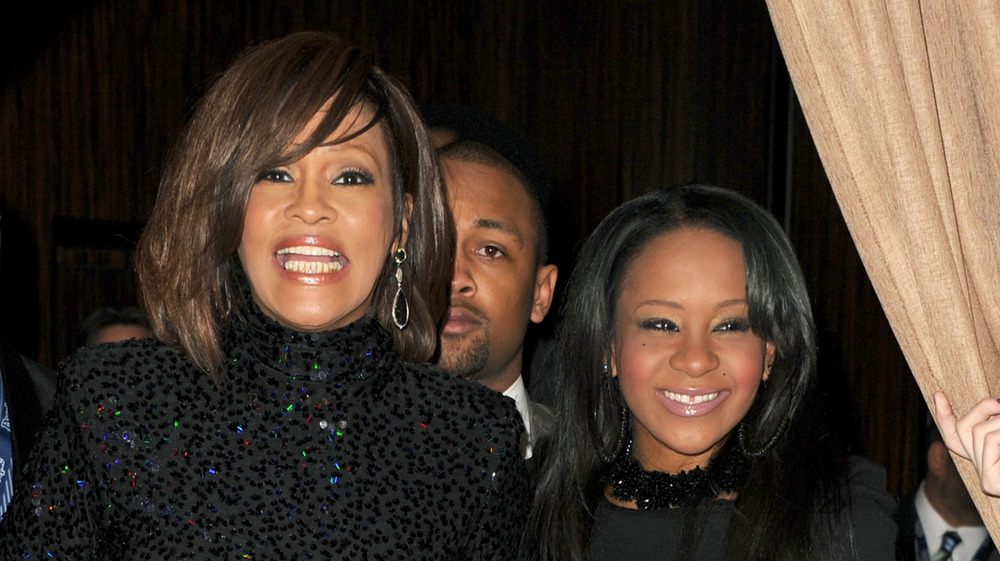 Jason Merritt/Getty Images
Bobbi Kristina and her mother shared a strong bond regardless of the discord in their lives. As the New York Post noted in 2000, Houston was so protective of her daughter she promised to attend first grade with her if necessary. However, following Houston's divorce, her daughter became "her friend, confidante, and her protector," as per a 2012 Daily Beast report. One source advised, "Honestly, Whitney in many ways depended on Bobbi Kristina more than Bobbi Kristina did on her." 
After her mother's death, Brown told Oprah Winfrey during a 2012 interview that Houston's voice kept her going (via The Hollywood Reporter). "I can still laugh with her and still talk to her," she explained. Bobbi Kristina even expressed an interest in following in Houston's footsteps and becoming a singer, noting she wanted to "carry on the legacy." They may have had their issues, as any other mother and daughter do, but in the end it was all love between Houston and Bobbi Kristina.