Why Elizabeth Olsen Felt Uncomfortable Filming WandaVision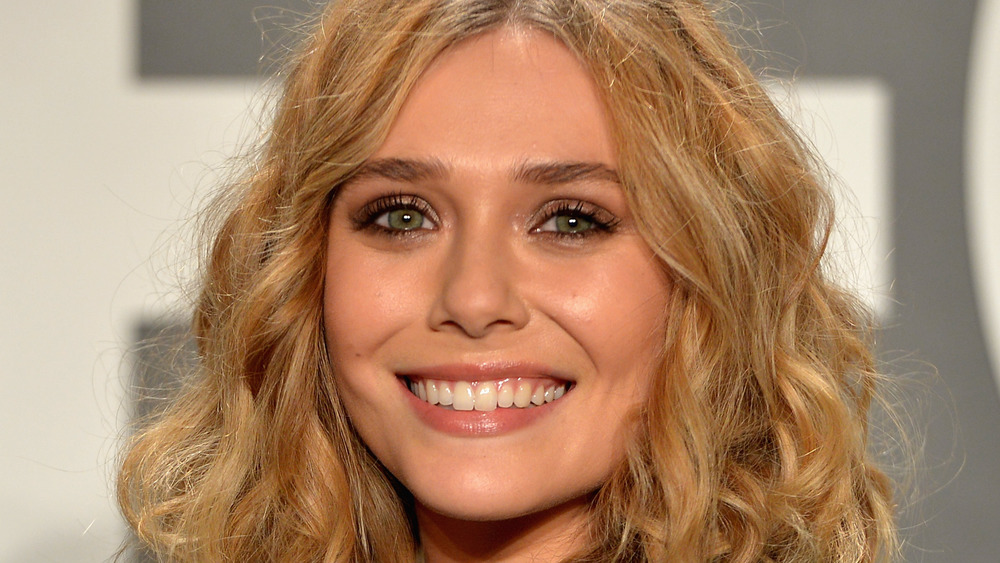 Charley Gallay/Getty Images
Marvel's Elizabeth Olson is done playing a supporting character. The Scarlet Witch now has a show of her own: WandaVision. If you haven't watched it yet, you have your marching orders. Because WandaVision doesn't do damsels in distress. Neither does Elizabeth Olson. "[Film Director Joss Whedon] explained to me that Wanda Maximoff has always been this pillar of the struggle of mental health, from her pain and depression and traumatic experiences to how she completely alters the reality of the comics," Olsen explained to Elle. "The thing I held onto after reading the initial script was that she was not only powerful because of her abilities, but because of her emotions," the actress said.
What makes WandaVision worth bingeing on is not only that Olson's character is an uber-powerful, complicated, beautiful, independent woman. It's also that, as per Variety, women are by and large behind the Scarlet Witch's plotline and dialogue. And that makes a difference. WandaVision's head-writer, Jac Schaeffer, told Bleeding Cool that her favorite part about Wanda is her "really rich internal life," her complications, and her flaws. "This whole show feels very female. And in a really guttural, pelvic floor way," Olson reflected to Variety.
Elizabeth Olson opens up about WandaVision's challenges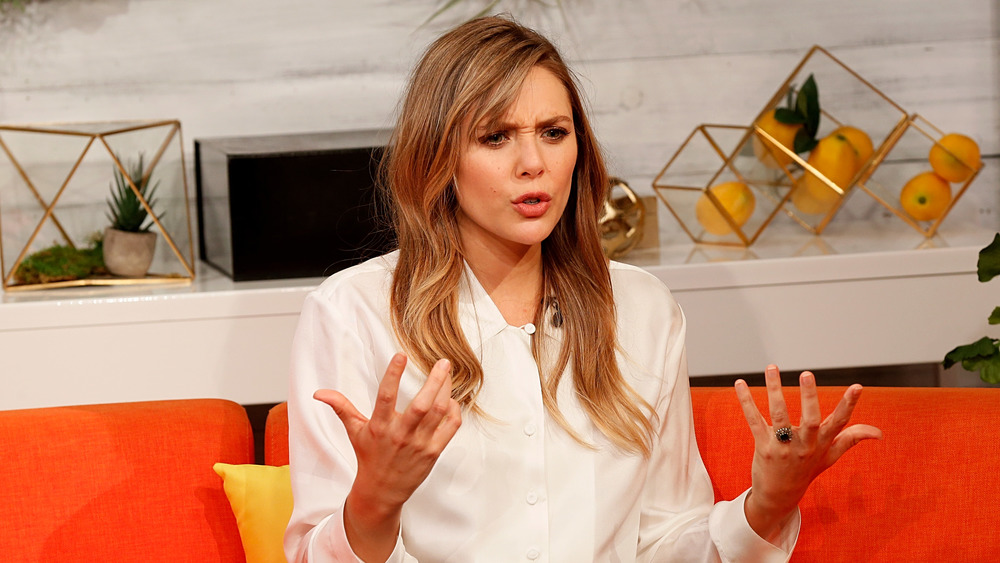 Dominik Bindl/Getty Images
For Elizabeth Olson, WandaVision breaks molds in the best of ways. "I've only been working for 10 years, but there is this feeling where you start to get comfortable," she told Elle. "WandaVision was the furthest thing from comfortable for me. It felt intimidating. The character is a completely different thing."
To pull Wanda off in each episode (which span, if you're new to the show, across decades of sitcoms), Olson went through a "sitcom boot camp." During this time, she learned how to shift her mannerisms to fit in with the specific sitcoms of any given decade. "It's all the geeky things like, what part of your voice are women speaking from? What is the rhythm and the pattern and the diction of the language of speech?" the actress told Variety.
You may have noticed that the Scarlet Witch's Sokovian accent (which Olson sports as Wanda in Avengers: Age of Ultron) hasn't yet come out of Wanda's mouth. Don't worry. It'll be back, probably. "It hasn't gone anywhere. There have been reasons for everything," Olson assured Complex. With a show as beautifully thought out as WandaVision is, we're sure there have been.