Here's Where You Know The Woman From The Hellmann's Super Bowl Commercial From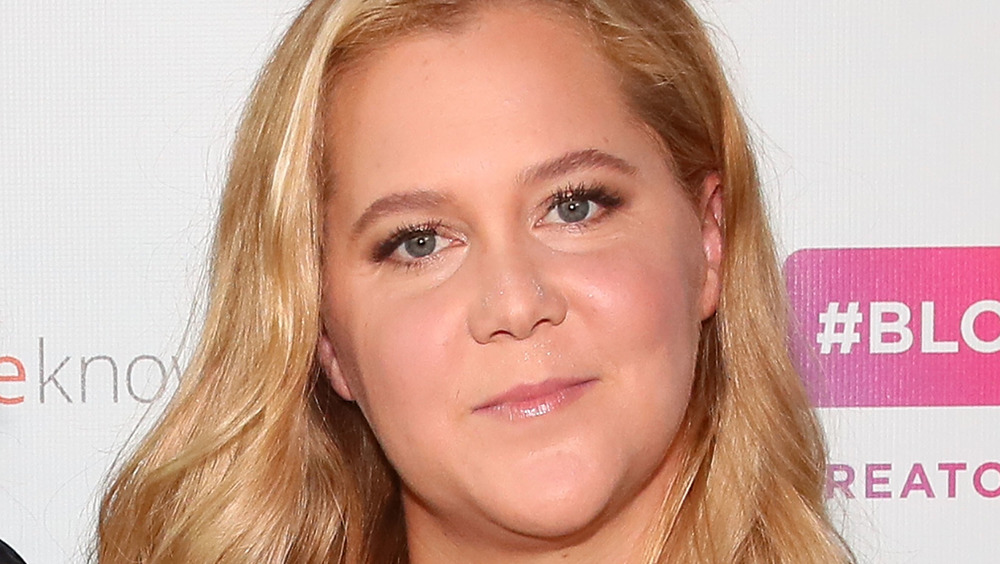 Astrid Stawiarz/Getty Images
While most Super Bowl ads get released days before the big game, Hellmann's multi-million dollar spot this year won't make its official debut until game day. The ad, which features comedian and actress Amy Schumer, is set to air during the middle of the second quarter (per ET), and while it will undoubtedly be funny, there's an important feel-good message about sustainability and food waste in the commercial.
The Trainwreck star explained to ET, "My character, she's kind of magical. And she really doesn't like food waste." Excitedly adding, "And the slogan — I don't say this in the commercial but I really love this — 'Make taste, not waste,' that's their whole philosophy. So, nothing annoys this character more than somebody wasting food."
And although the actress and comedian, most memorably known for her long-running Comedy Central series Inside Amy Schumer, isn't a huge fan of football, she does have a passion for the message that Hellmann's is presenting. She's also, according to an interview with Parade, a big fan of the brand's mayo as well. Schumer explained, "[Hellmann's is] doing so much work helping people with food insecurity and they donated 1.2 million pounds of food last year and they've just educated me about how much food is wasted. Forty percent of all food is wasted in our country and 43 percent in our own homes we wind up throwing away, which is so much food!"
Amy Schumer's role as the Hellmann's spokesperson fits with her newfound appreciation for food and cooking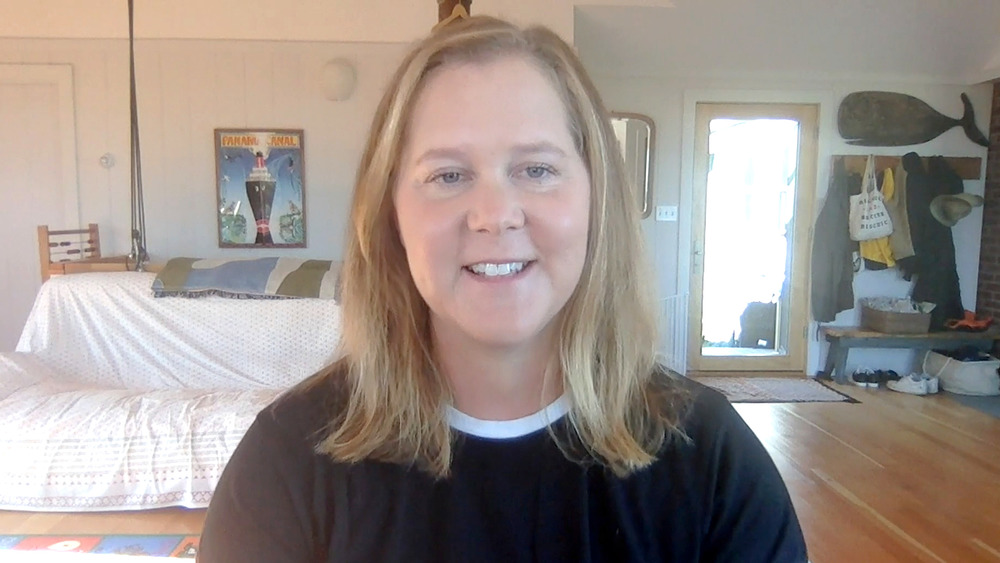 Getty Images/Getty Images
In addition to her comedic endeavors, Amy Schumer, her husband Chris Fischer, their 1-year-old son Gene, and their nanny Jane are the new breakout stars of Food Network's Amy Schumer Learns to Cook. In its second season, Fischer, who happens to be a chef and a James Beard Award-winning cookbook author, spends each episode, according to People, trying to do exactly what the title describes: teach Schumer how to cook.
Instead of cooking, however, the 39-year-old comedian spends the bulk of each episode as the show's comic relief. She explained to the outlet, "I was fully useless in the kitchen and I'm still useless in the kitchen, but like yesterday I fried up some plantains. To even put oil in a pan, I mean it's the easiest thing in the world, but it's still very confidence-boosting for me."
While you wait for the debut of the actress-turned-foodie's Super Bowl LV ad, you can check out a teaser on YouTube that features Schumer walking into a giant fridge filled with Hellman's mayonnaise as a glowing heavenly light blurs her body only to reveal her silhouette as she fans out what appear to be angel wings. And in the meantime, as she suggested to Parade, check out Hellmanns.com for tips on how to prevent food waste as well as some great ideas on how to use leftover food in your fridge. Who knows, it might even inspire some delicious Super Bowl snacks!