How A Super Bowl Commercial Convinced Mindy Kaling To Finally Leave Her House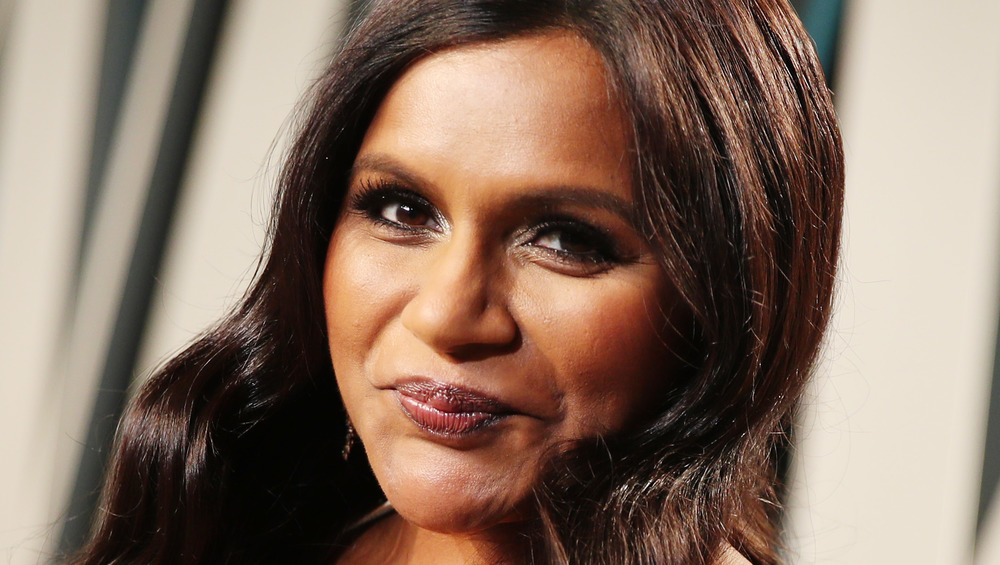 Rich Fury/vf20/Getty Images
If you've been hard-pressed to find a good reason to leave your house during the COVID-19 pandemic, you have something in common with Mindy Kaling. As Kaling told People, she stayed in for the first seven months, keeping busy by working on her two TV shows and preparing to welcome the newest addition to her family (her son Spencer was born in September 2020).
Like many of us, she also pursued new hobbies and skills in her newfound free time. Kaling told the outlet that cooking was her pandemic activity of choice. "I was able to master a few recipes without actually having to look at the recipe anymore," she said. "I realized in order to do that, you have to do it three times in a row within a two week period, and then it's committed to memory."
But while most of us finally had to leave the comfort of our homes for fairly mundane reasons, Kaling had a way better incentive: the opportunity to star in Doritos' Super Bowl commercial alongside Jimmy Kimmel and Matthew McConaughey.
Mindy Kaling says the experience was a blast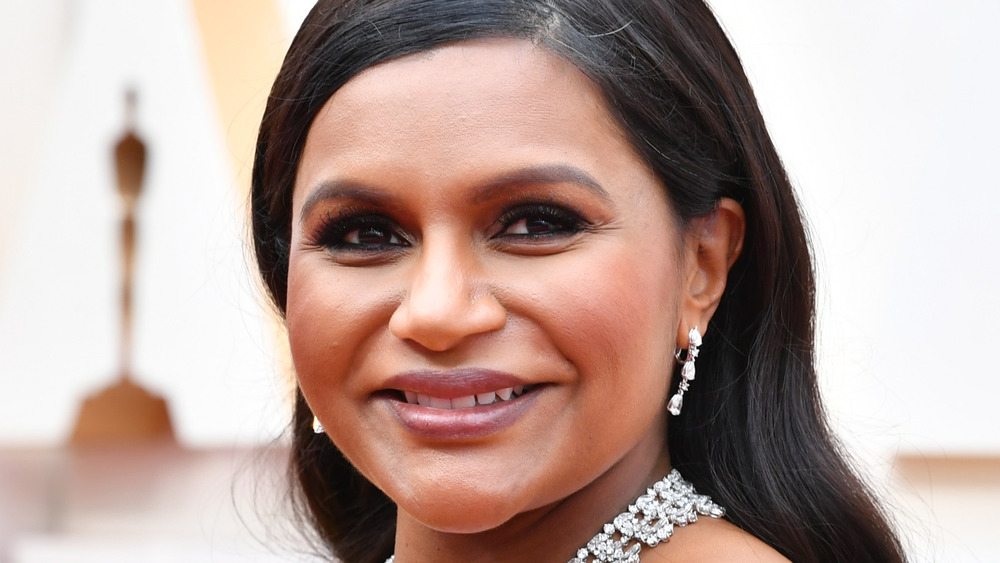 Amy Sussman/Getty Images
As Mindy Kaling told Today, she's a big fan of Doritos and used to keep them in her trailer. And the opportunity to spend time with Kimmel and McConaughey certainly didn't hurt, either.
"It was at a period during the pandemic where I had not left my home in seven months, so [the producers] were like, 'Do you want to get dressed up, have hair and makeup, and wear a custom made dress by Saul Perez and do an ad with Matthew McConaughey and Jimmy Kimmel?'" Kaling recounted to People. "It was the easiest thing to say yes to." And for a TV veteran like Kaling, filming a commercial was a breeze and she was able to just enjoy the experience. "I was psyched," Kaling told Today. "It was so easy and so fun."
Kaling is now back at work, but she shared that she was grateful for the extra time she spent with her children during quarantine. "I have gotten to know my children better, which you know, is good and they better know me better, for better or for worse," she said.