The Truth About Rebel Wilson's Split From Jacob Busch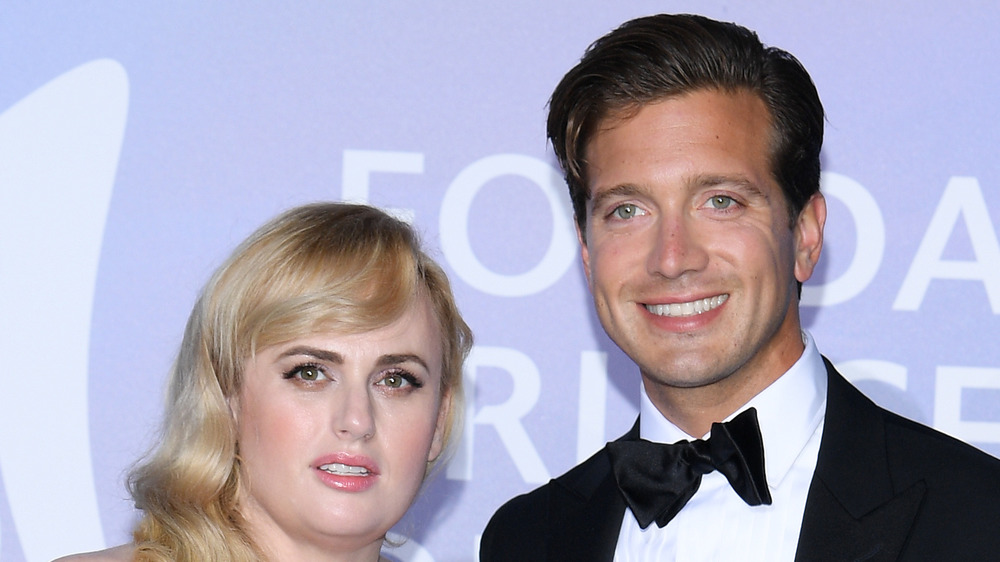 Pascal Le Segretain/Getty Images
Rebel Wilson is officially a "#single-girl-heading-to-Super-Bowl!" That's according to an Instagram post from February 2, shared by the Australian-born actress who posted a pretty straightforward message to fans and followers sharing her seemingly newly single status.
A rep for the 40-year-old Pitch Perfect star confirmed to Today that Wilson's Instagram post from Tuesday did, indeed, reflect the fact that her relationship with Jacob Busch, businessman and heir to the Anheuser-Busch dynasty, has officially ended. Sharing, "Lots on my mind ... aghhhhhh ... #single-girl-heading-to-Super-Bowl," the news comes just four months after the couple made their official red-carpet debut at the Monte-Carlo Gala for Planetary Health in Monaco in September.
An anonymous friend of the comedic actress told People, "Jacob was an amazing guy but just not the one for her long-term." This seems to confirm what anonymous sources close to the actress told Page Six, that the relationship had simply "just run its course." 
The actual details of the break are unknown, but back in November, Wilson had revealed to E!, "Our plans are just to keep going and everything is so fun and nice. We will see! We're talking about a few getaways, but I don't know exactly. He is such a sweetheart and I adore him. We will see what happens."
Sounds like things ended before they could really get serious, and maybe that's a good thing.
Rebel Wilson has made it clear that her 'year of health' was not a factor in meeting and dating Jacob Busch
Rebel Wilson dedicated 2020 to wellness and dubbed it her "year of health," focusing on healthy eating and exercise as a lifestyle. She took to it like water and quickly lost 60 pounds. She also gained a new lease on life, which included a better understanding of her body and according to E!, her tendency to turn to food as an emotional outlet. She told the outlet, "For me, the big thing was looking at my emotional eating and why I was doing it, and working on the mental side, which for me comes down to self-love really." She added, "I like being all sizes. It's just now turning 40, I am more health conscious and thinking of starting a family."
Perhaps at 29, Jacob Busch simply wasn't ready to settle down into fatherhood and marriage, whereas Wilson seems more focused on that next stage in her life. One thing's for sure, however. To the critics on social media who seemed to think that weight was a factor in her relationship with Busch, it's simply not true. The Bridesmaids star revealed to E!, "Some people on social media say, 'Oh, well you lost weight and then you got a hot boyfriend.' But, what I do want to say to those people is that I actually dated Jacob when I was at my heaviest as well. So, it's not like I suddenly lost weight, and then you're like, oh, you get a hot boyfriend — that's not how it works."