This Is What Supermodel Tatjana Patitz Looks Like Today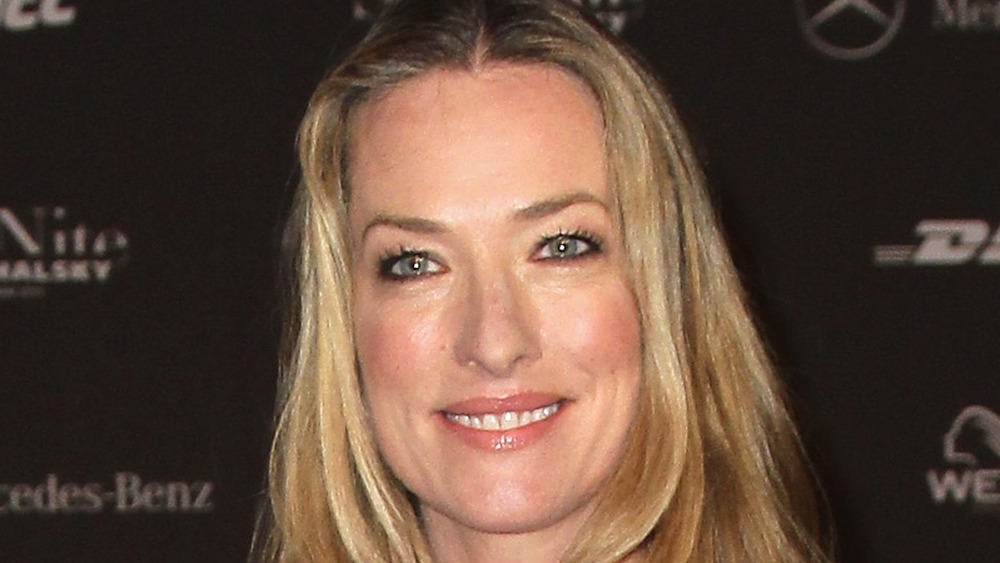 Andreas Rentz/Getty Images
The group of women who made up what is known as the "original supermodels of the '90s" still have most fashion lovers' attention today, and can you blame us for that? Those women, including Naomi Campbell, Kate Moss, Claudia Schiffer, and others became ultra-famous before social media platforms. If "influencer" was considered a real job title a few decades ago, these gorgeous women were surely some of the first tastemakers. One of the models in the elite pack was Tatjana Patitz.
According to an interview with Mercedes-AMG, the Hamburg-born star was first discovered at the age of 17 by German photographer Pete Lindbergh and moved to California to pursue modeling. She quickly climbed the fashion ladder and established a lasting reputation as one of the faces of '90s fashion. 
As of February 2021, Patitz doesn't appear ready to leave from her spot in front of the camera. Instead, the mother one of one combined modeling with becoming an advocate for protecting the environment and animals. "I am still active as a model," she told the outlet, "but in contrast to before, I choose my productions very selectively and am happy when I can combine my work as a model with my vocation as a protector of nature and animals."
Tatjana Patitz is into animal and environmental advocacy
Although Tatjana Patitz is considered one of the original five top fashion models, it would be hard to argue that she's as famous as Cindy Crawford or Naomi Campbell. In fact, Vogue UK called her "the most mysterious of the original supers." However, the fashion icon doesn't appear to be bothered by her slight anonymity outside of the modeling world. She told the Guardian (per Vogue UK), "I always thought that wasn't who I was; it was what I did. It didn't define me."
Patitz resides in California today, living with her son Jonah Patitz and her many animals. Yes, she's busy being a mother and a fierce advocate, but she still agrees to be photographed when Vogue and Annie Leibowitz call. 
When asked if she feels brave allowing herself to age naturally during her interview with Mercedes-AMG, Patitz responded, "I am proud of my wrinkles. I worked for each one and they belong to me. Growing older is beautiful. You become wiser and more mature. For me, giving away or changing that gift is not an option."