Tokyo Olympics Chief's Comments On Women Have The Internet Seeing Red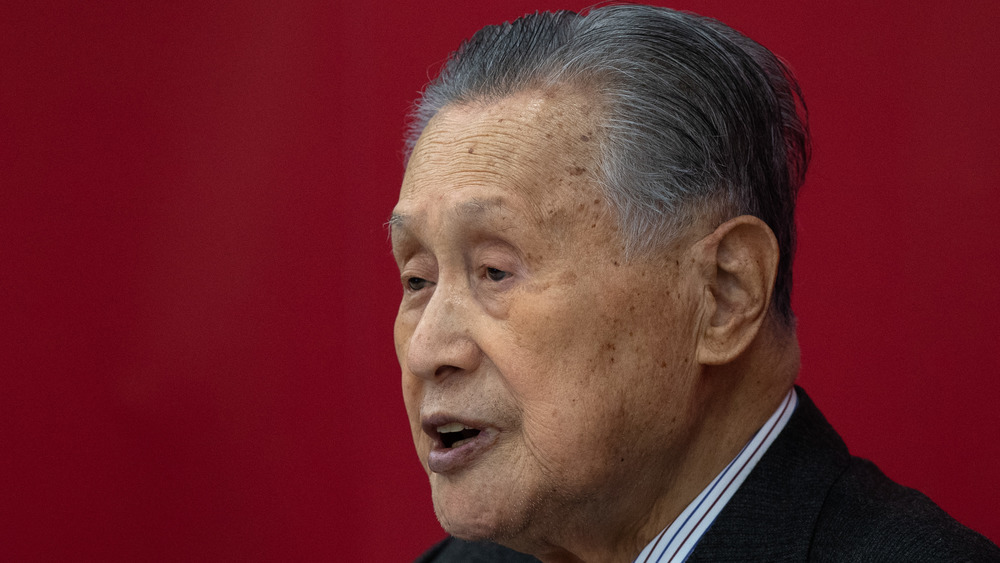 Carl Court/Getty Images
The Tokyo 2020 Olympic Games were meant to be different in a positive way. Until the coronavirus pandemic pushed The Games back to the summer of 2021, it was meant to make Olympic history as the first time that 48.8 percent of the athletes would be women. And that was to have been the start of the International Olympic Committee's goal of reaching gender parity with the Paris games in 2024 (via The Mainichi).
But it appears the head of the Tokyo Olympic Committee, former Prime Minister Yoshiro Mori, didn't get the memo on gender equality. He has said publicly that he isn't keen on the idea of increasing the representation of women on the Olympic Committee board from the current 20 percent to 40 percent, for what we can only consider the most offensive reason possible. "On boards with a lot of women, the board meetings take so much time. Women have a strong sense of competition. If one person raises their hand, others probably think, 'I need to say something too.' That's why everyone speaks," Mori said, in comments that were published in the Japanese Asahi Shimbun newspaper, and translated by The New York Times. 
Yoshiro Mori says more women aren't needed on the board, because they talk too much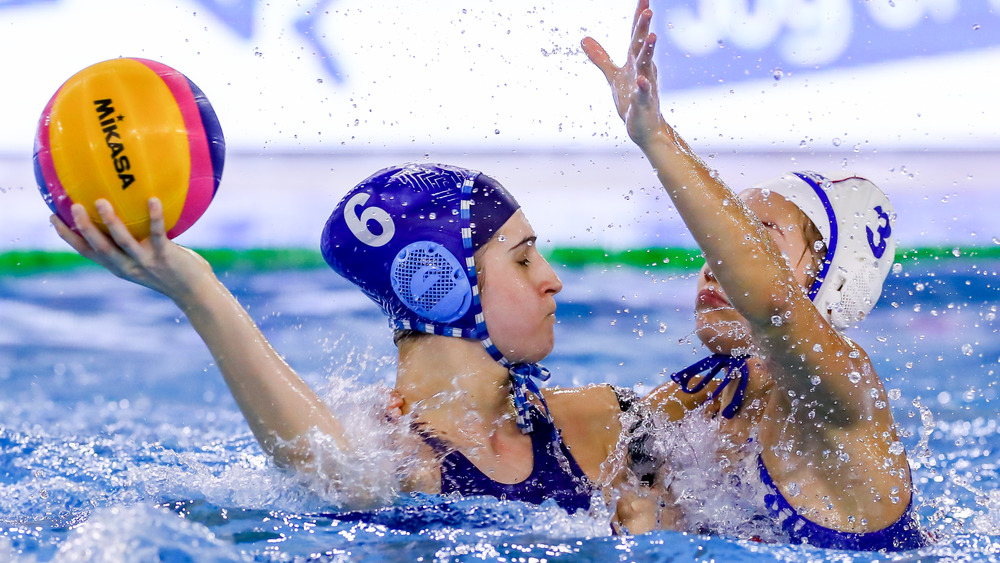 Bsr Agency/Getty Images
Mori even claims experience from his days as the chairman of the Japan Rugby Football Union. "Women have a strong sense of rivalry. If one [female] member raises her hand to speak, all the others feel the need to speak too. Everyone ends up saying something," he said (via The Mainichi).
If you're feeling particularly triggered after reading this, you're not alone. Both western and Japanese social media users have taken to Twitter to call out the former prime minister — and not just for his misogynistic comments. "Yoshiro Mori blames women for a lack of his team management skills and poor productivity because he's a loser," one person tweeted. 
Another retweeted a Washington Post story about the controversy with the comment, "He is what the world calls an idiot! According to polls, more than 80 percent of Japanese people want to cancel the Olympics. Of course I'm one of them."
Mori's remarks were not well-received within the Japan Olympic Committee either. Per The Mainichi, its director, Kaori Yamaguchi, said, "Gender equality and consideration for people with disabilities were supposed to be a given for the Tokyo Games. It is unfortunate to see the president of the organizing committee make such a remark."
According to The Washington Post, Mori has been criticized for his controversial comments throughout his career. Time doesn't appear to have made things any better.